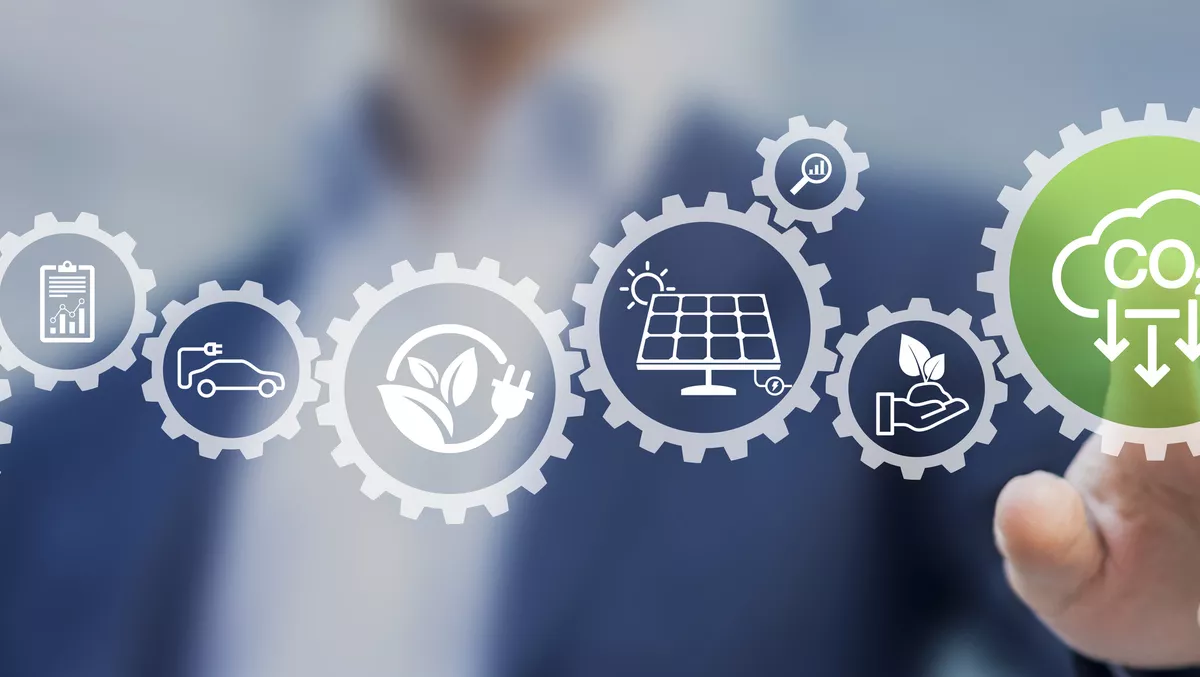 Inaction no longer an option when it comes to sustainability
FYI, this story is more than a year old
Through in-depth surveys of more than 270 ANZ CIOs and cloud leaders, local research and advisory organisation ADAPT has revealed a 9% year-on-year increase in IT leaders demanding carbon transparency from their providers since 2021.
The report found 44% of respondents are now listing vendor sustainability credentials as a key criteria when choosing tech and cloud providers, and 35% also want providers to take demonstrable action to reduce carbon impact.
ADAPT senior research analyst Shane Hill says, "The time to act on sustainability is now. The rising cost of inaction means organisations don't have the luxury of adopting a wait-and-see approach, despite a lack of vision and ambition from policy-makers. Delivering sustainable IT is a daunting prospect, but the issue is gaining traction with company decision-makers, and technology is in the spotlight.
The research first discovered three primary constraints preventing the success of IT sustainability initiatives:
A focus on short-term shareholder value creation leading to a lack of attention towards carbon economics from CEOs and CFOs
Difficulties measuring an organisations carbon footprint, reducing the ability to implement impactful carbon policies
Overwhelmed IT leaders navigating ESG complexities in the supply chain
ADAPT contends the development of clear carbon insights and the ability to communicate their bottom-line importance to the C-suite is key to achieving sustainability goals, developing the Three Principles for Sustainable IT in response to these inhibitors.
Principle one: Limit initial ESG ambitions
Sustainability can become complex very quickly, but by initially prioritising continuous practical improvement, IT leaders can drive meaningful impact, the researchers state.
Hill remarks, "Few carbon calculators and frameworks are interoperable and a common methodology is often lacking, which means reliable insights are hard to come by. To confidently measure ESG outcomes, organisations must first introduce policies helping them baseline, project, and reduce emissions.
ADAPT recommends forming a small team of business, finance and compliance experts to determine how operating emissions are measured, select a cloud-native carbon calculation tool, and adopt the use of open source tools to convey insights.
Principle two: Account for carbon in business case development
ADAPT predicts international carbon offset mechanisms will force an exponential increase in local carbon prices over the next three years, making accounting for sustainability in IT operations a vital step.
According to Hill, "In order to improve future bottom-lines, teams should be empowered to account for carbon in business case development by framing its reduction as a risk management issue, discussing regulatory changes to prioritise compliance risks, and analysing the cost of action versus inaction.
ADAPT recommends adopting carbon-aware procurement practices, and monitoring carbon intensity risks by using telemetry in development and production environments to provide forecasting and insights to company leadership.
Principle three: Build upon existing IT foundations
ADAPT's 2022 CIO Edge report suggests the infrastructure needed to drive sustainable IT is already being adopted, with 48% of technology leaders investing in Cloud Performance Monitoring and data lakes, 47% in advanced analytics, 46% in data visualisation, 39% in API technology, and 33% in IoT over the next 12 months.
Hill comments, "Organisations can now contribute to a unified carbon market infrastructure by using existing IT operating dashboards and deploying AI-driven Application Processing Interfaces (APIs) to illustrate an organisations carbon impact.
"CIOs should develop pilot programs that identify reporting integration issues and work towards a single source of truth for the purpose of carbon reduction across organisations and eventually, whole industries.