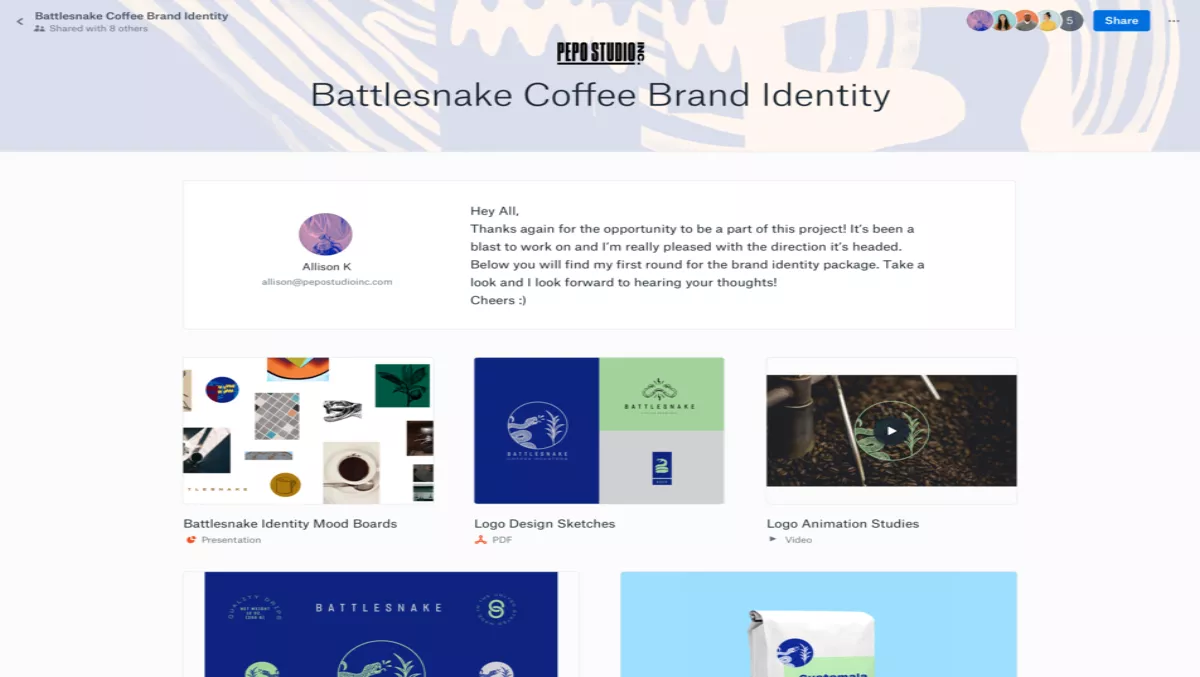 Independent workers in luck as Dropbox unveils new product
Wed, 18th Oct 2017
FYI, this story is more than a year old
By Julia Gabel, News Editor
Architects, designers, salespeople and all independent professionals that work with large files…rejoice!
Dropbox has a new product on the market and it's especially for you.
According to McCrindle Research, the number of Australians working on a part-time or casual basis has tripled from 1 in 10 to more than 3 in 10 - a trend that has largely motivated the launch of Dropbox's new platform.
"Work is becoming more fluid as the scope of projects that individuals can take on expands," explains Todd Jackson, head of Product, Dropbox.
"In this new world, it's critical to deliver a phenomenal first impression, every time.
"Dropbox Professional gives independent workers new ways to organise their workflow and stand out from the crowd by helping them share their work in a customised way that's richer than email.
Dropbox Showcase
All professionals, especially those working independently with large files, can now take their ideas from concept to presentation while keeping everything and everyone in sync.
Available for the first time today, Dropbox Showcase aims to make it easy for users to pull Dropbox content onto a single page with visual previews, customised layouts, and informative captions.
The goal of this feature is to help professionals maximise the impact of their work by bringing together everything they need to connect with clients, enabling them to share content and track client engagement.
The platform lets users track who views, downloads, or comments on their files so they can measure the impact of their work.
All files are synced with Dropbox, meaning they will remain up-to-date even if there are changes after the showcase is shared with a client.
Dropbox Smart Sync
Dropbox Professional also includes Dropbox Smart Sync, a cross-platform on-demand sync solution.
With Smart Sync, every file and folder a user has stored in Dropbox is visible and accessible right from their desktop on Mac and Windows – doing so without filling up their hard drive.
Dropbox Professional offers I TB of space and includes priority chat support, allowing users to contact Dropbox to chat with a trained product expert.
Dropbox Professional is available today for $27.99 per month or $279 per year AUD, and $30.69 per month and $305.84 per year NZD.