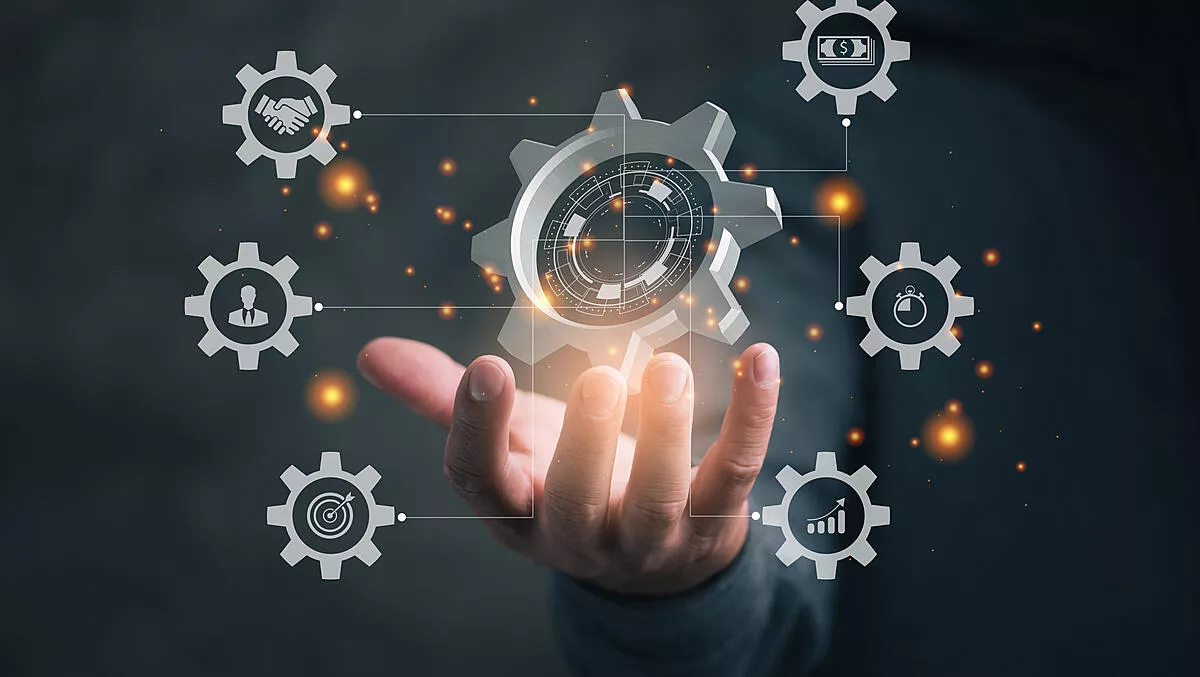 Industrial automation technology growing in popularity with enterprises
FYI, this story is more than a year old
Automotion proposes to bring down operational costs, improve process efficiency and enable the development of new digital services for customers, according to data and analytics company GlobalData.
The company's latest report, Tech, Media, - Telecom Trends 2020 Thematic Research, reveals that implementing a digital twin approach to data management will be critical for an enterprise-wide approach to automation.
Listed below are the top industrial automation technology trends, as identified by GlobalData.
Industry 4.0: This describes the digitisation of industrial companies. Industry 4.0 promises significant business process improvements and the development of new, data-driven business models, GlobalData states.
Industrial Internet: Within the Industrial Internet, data becomes the most important ingredient. Falling costs and competition among vendors will mean competitive differentiation is increasingly difficult in hardware.
However, as more devices produce more data, the most lucrative segments of the Industrial Internet value chain will shift towards applications. The availability of these new data sets will allow companies to improve operational efficiency and develop new business models, GlobalData states.
Industrial robots: Robots provide an alternative to human labour. The automotive industry remains the leading user of robots in its production line. The largest industrial robot sector is caged robots, GlobalData states.
However, the fastest growing sector is collaborative robots, or co-bots. In 2018 the global robotics market was worth $98 billion, and it will have surpassed $275 billion by 2025, according to GlobalData.
Artificial intelligence (AI): Analytics is central to industrial automation. The level of analytics is reliant on the use case involved but, as the world's leading data scientists push the boundaries of AI, new use cases in industrial automation open up, GlobalData states. Industrial companies will ramp up investments into AI startups, competing directly with big technology companies.
Digital twin: Digital twin technology may not receive the same volume as other technologies, but it has hit peak hype. A digital twin is a digital representation of a physical asset. This year will see more companies announce positive return on investment (ROI) on their digital twin projects.
3D printing: In recent years, the focus of the 3D printing industry has shifted from prototyping to production. According to 3D Hubs, 75% of US and German automotive companies now use 3D printing to make parts. In 2020, 3D printing will take more steps into the mainstream.
Augmented reality (AR): Industrial AR is a new approach to real-time Internet of Things (IoT) data visualisation. AR deployments are at an early stage, but a number of companies have adopted the technology. AR for industrial applications will most commonly use mobiles or tablets. While AR ubiquity is still some way off, 2020 will see AR gain an increasing foothold across multiple industrial verticals, GlobalData states.
Virtual reality (VR): The integration of AI, cloud services, motion tracking, eye tracking, 3D audio, and haptics should enable second-generation VR devices to deliver immersive experiences. Enterprise adoption is accelerating in retail, tourism, and healthcare, but industrial adoption is low, despite a strong push from vendors.
Blockchain: Blockchain and its associated technologies burst into the public consciousness in 2015. The ability to execute transactions effectively without the presence of a central authority is regarded by many as the chief benefit of blockchain technology.