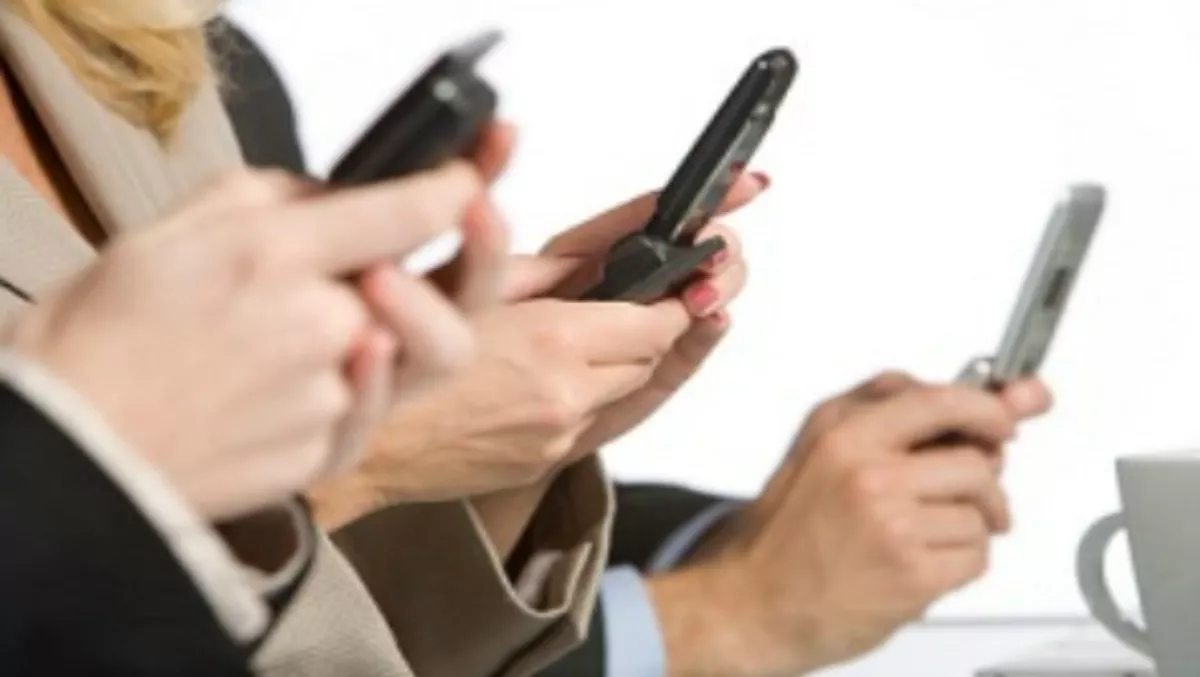 Industry-first data plan to separate business and personal mobile data
FYI, this story is more than a year old
Secure mobile solutions provider Good Technology has today announced Good Work with Data, the industry's 'first and only' data plan embedded into corporate apps that provide access to corporate email, calendar and contacts.
Good Work with Data enables enterprise IT to separate business and personal cellular data usage on the same device and establish policies that pay directly for approved mobile app use, independent of carrier and without the need for employee stipend or reimbursement programmes, further supporting enterprise BYOD initiatives.
The question of who is financially responsible for work-related data usage on employee personal devices is a growing concern for both IT management and legal counsel in organisations worldwide. Not only does IT need to provide access to corporate systems, while ensuring complete data security and personal privacy, Good Technologies says recent and pending legislation has added a new urgency to addressing the question of "who pays?".
In order to remain in compliance with legal, HR and even tax regulations, companies now need to manage the business use of personal devices more closely. Additionally, when an employee knows that the cost of using a business app will be paid for by their employer, and not charged against their personal data plan, enterprises can realise greater mobility benefits and user engagement.
The company last year announced it will include the split-billing capability across the Good Dynamics Secure Mobility Platform, so that any app built on the company's platform can benefit from the same innovation, opening opportunities in the B2B, B2C and IoT spaces.
"The first step in our BYOD journey was to test a number of container technologies side by side with a targeted cross-section of users," says Ravi Waran, chief information officer at Albemarle. "We selected Good Technology for its user experience and unique approach in separating business and personal apps and data on a mobile device."
"We are now expanding BYOD to more users and countries. It is vital to do anything we can to enhance the user experience, including taking advantage of Good's split-billing solution for segregating corporate data charges from employees' personal plans," Waran says.
Leveraging Good Work's cloud-based design, Good Work with Data enables IT with the ability to easily make configuration adjustments on-the-fly and tie data usage directly to corporate apps, saving both the business and IT time and money.
"Only Good has this unique architecture and can enable a hassle-free BYOD solution with true data billing separation – no one else has this today," says Christy Wyatt, CEO and chairman of Good Technology.
"This approach allows us to avoid the challenges other MDM vendors face as they expand their offerings, allowing Good to deliver a seamless experience without compromising any of the usability and security requirements our customers expect," she says.
"The EMM market is quickly evolving to be defined by enterprise access management and control of data across all devices, including IoT," says Chris Hazelton, research director of 451 Group.
"The ability to monitor and control data across all the devices in the hands of employees will be increasingly important – including the ability to define the service costs associated with work on personal devices in BYOD environments."
Related stories
Top stories