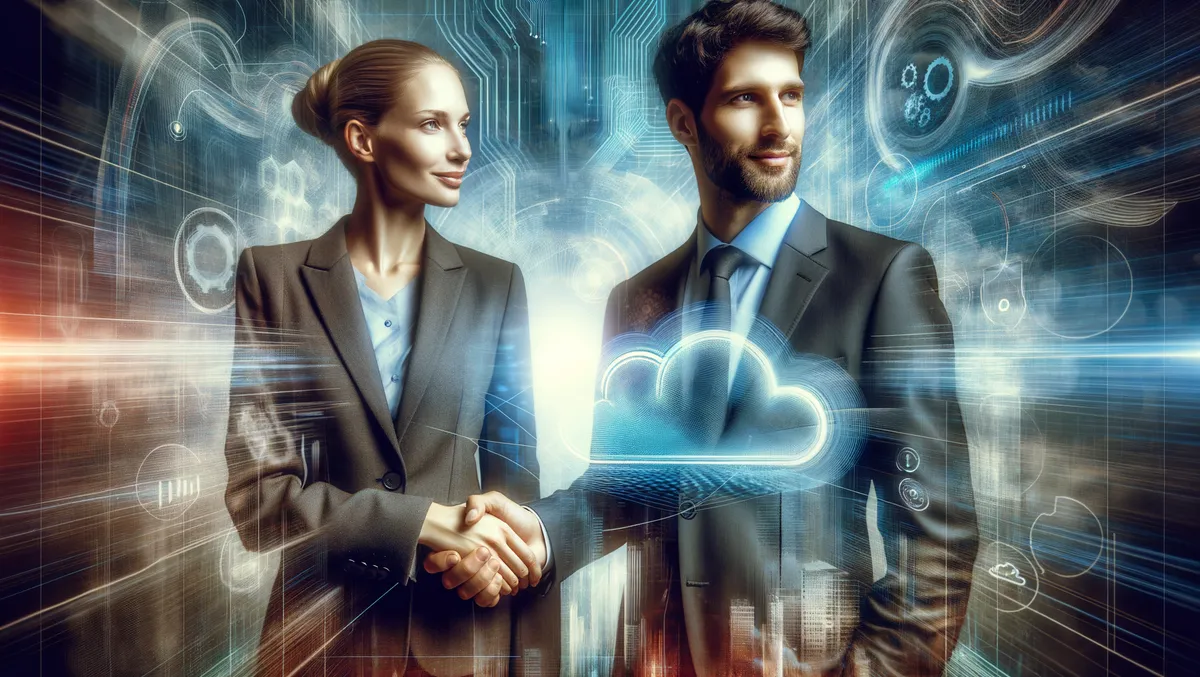 Informatica expands Azure integration for unified user experience
Thu, 16th Nov 2023
By Sean Mitchell, Publisher
Informatica, an enterprise cloud data management vendor, has announced an expansion of its integration with the Microsoft Azure ecosystem, further deepening its collaboration to bring a unified experience to its joint customers. This announcement follows years of co-development and shared innovation, underlining the pair's unrelenting customer obsession and driving considerable momentum within the Azure ecosystem.
Jitesh Ghai, Chief Product Officer at Informatica, highlighted the ongoing collaboration with Microsoft Azure, stating it has been instrumental in "delivering unified experiences, and developing deeply integrated data, analytics, and AI-powered solutions that are true differentiators for joint customers." The new advancements will provide seamless access to data capabilities for millions of international Azure clients.
Among the co-developments is the integration of Generative AI with Azure OpenAI Service, enabling the creation of CLAIRE GPT - the next generation, generative AI model of the benchmark AI engine, CLAIRE. This collaboration offers users a natural language interface to data and Intelligent Data Management Cloud, revolutionising how users uncover, comprehend, govern, and utilise data through straightforward, conversational interactions. Using finely tuned Azure OpenAI Service models, CLAIRE GPT offers users advanced data management code generation and comprehensive systems for responsible AI vital for enterprise use cases.
The next key milestone is Informatica's Intelligent Data Management Cloud's (IDMC) implementation as a native workload on Microsoft Fabric. As one of the first Independent Software Vendor (ISV) design partners for Microsoft Fabric, Informatica's IDMC brings robust data management capabilities to Microsoft Fabric users. This milestone means IDMC capabilities will be directly embedded and accessible as a unified experience within Microsoft Fabric. Anticipated to be generally available by the first half of 2024, customers will have access to key data management solutions, including data profiling, quality, and observability.
Informatica has also developed high-scale, high-performance IDMC connectors for Fabric OneLake, Lakehouse, and DataWarehouse, serving customers' analytics use cases. These connectors will enable seamless data ingestion, providing a trusted, singular source of truth, supporting delta parquet and SQL endpoints, and driving real-time analytics within the Fabric platform.
Joe Nguyen, System VP of Data and Analytics at SSM Health, underlined the importance of Informatica's solutions. "The innovations of Informatica and Microsoft together enable SSM Health to derive unique insights and help us create long term value for our Mission to provide high-quality care to our patients." Nguyen said Informatica's Claire AI engine will provide a better understanding of their data quality and answer more intelligent questions with confidence and trust.
Arun Ulagaratchagan, Corporate Vice President of Azure Data at Microsoft, also emphasised the collaborative relationship. He said, "The integration of this data management cloud as a native service across the expanding Azure landscape means our users will have its considerable data capabilities at their fingertips as they look to confidently tackle their AI and analytics use cases."