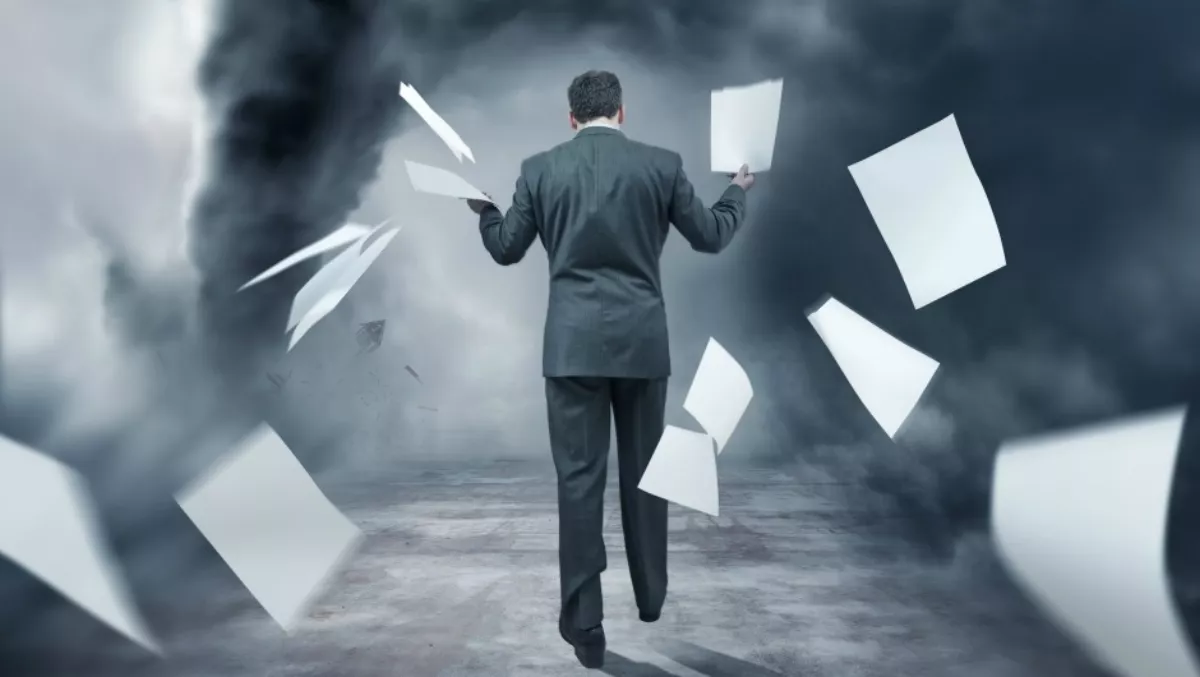 Information security: Ensure electronic data is erased before leaving your premises
FYI, this story is more than a year old
The digital revolution has seen the end (or at least a severe reduction) of many products and services that used to be prevalent within offices and workplaces. For instance, think printers, stationery, filing cabinets and paper shredders.
However, just because almost all documents, files and images (among many other forms of media) are now stored on hard drives and tapes doesn't mean in any way that they're safe from prying eyes. For companies looking to upgrade or change their IT equipment, it is crucial to ensure that their data is securely destroyed from their former equipment, as modern techniques continue to evolve and enable new ways to hack data.
Fortunately, there are options to ensure the process is achieved safely and securely. Conbrio Technology are on-site data destruction specialists, providing you the tools and services to ensure your data is securely destroyed before it leaves your premises.
Conbrio are the New Zealand and Australian distributors for the DataGauss LG, one of the most powerful and compact degaussers for hard drives and backup tapes. It is a state-of-the-art pulse technology degausser with unique Erasure Log software, which provides a reporting tool and record of media that has been degaussed.
Degaussers are recognised internationally as a suitable means of destroying the data making the drives or tapes unusable in much the same way as shredding is recognised as a means of data destruction. The big advantage the degausser has over other methods is that it is silent so that the work can be performed in your office. Regardless of whether you're erasing a small or large drive, it takes the same time and does not require you to get a working environment configured to destroy different types of magnetic media.
"We are providing a data destruction method that is mobile, on-site, convenient and most importantly, secure," says Conbrio Technology sales director, Geoff Henry. "We bring the technology to you, to guarantee that when magnetic storage devices - namely hard drives and tapes - leave your premises, you can be 100% confident that all and any data on the disks or tapes have been destroyed."
Media that can be securely erased includes both hard drives that use perpendicular and longitudinal recording techniques up to 5,000 Oe and all common backup tapes. The entire degaussing process takes 45 seconds to eliminate all the data off the disk regardless of capacity, which makes this a quiet, quick and efficient method of data destruction.
Some of the features of the DataGauss LG include:
Compact and easy-to-use
Single-pass fast continuous duty
Processor-controlled operation
Very quiet, suitable for office environments
Can be used alone or connected to a PC or laptop via USB cable with the Erasure Log software, enabling detailed reports if required
Meets the latest ICNIRP Magnetic Exposure Guidelines so safety and security is ensured
Comes with a tailored transport case with convenient handle and wheels
Hard drive degaussing has become a part of modern business, and is recommended by the National Institute of Standards & Technology, the US Department of Defence and also US Government Security Organisations.
If you would like to know more, click here.
Related stories
Top stories