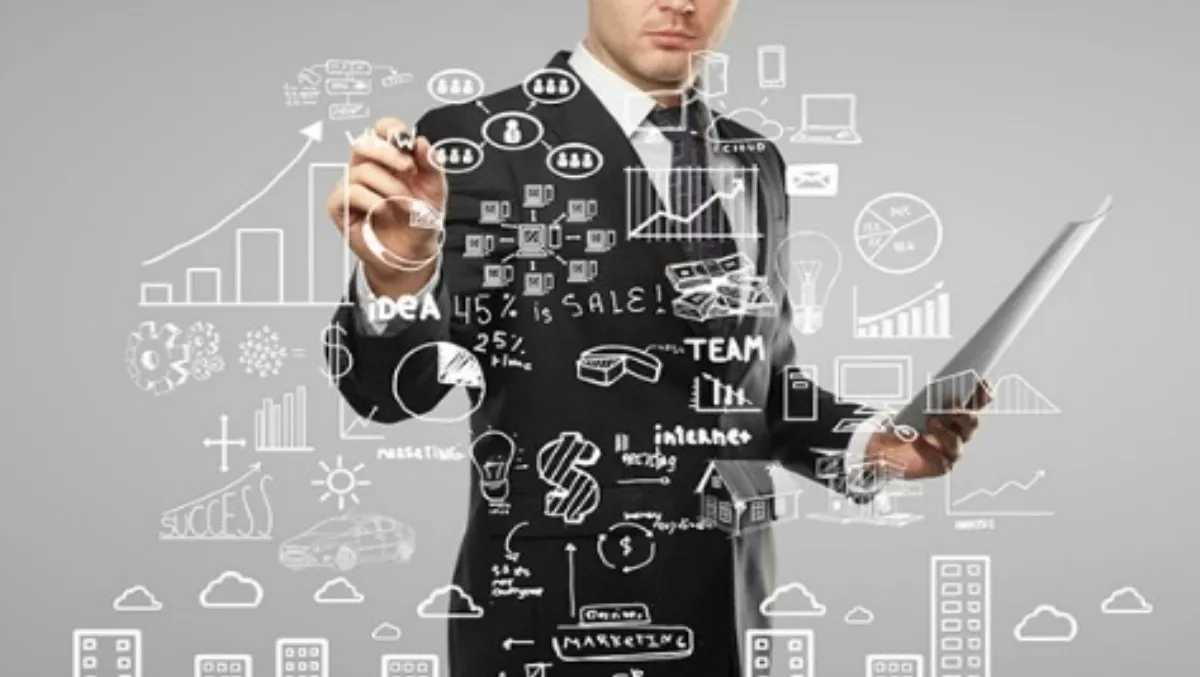 InfoSight, redefining the storage management experience for NZ companies
FYI, this story is more than a year old
Last month, Nimble Storage, the flash storage solutions company, announced it is redefining the enterprise storage management experience with InfoSight, the company's cloud-connected management and support engine that leverages actionable intelligence through the power of sophisticated data sciences.
Integral to the Nimble Adaptive Flash platform, InfoSight simplifies management and support with intelligent, analytics-driven automation to preempt issues, maintain storage health, and manage growth.
With new VM-level monitoring capabilities, InfoSight now also provides granular visibility into VMware virtual machine environments. As a result, enterprise IT organisations are able to proactively resolve resource contention issues.
"With added robust VM-level monitoring capabilities, we are able to provide customers with a breakthrough platform that gives them complete visibility and control over their storage environments and associated resources," says Luke McGoldrick, Nimble Storage country manager - New Zealand.
"InfoSight takes the guesswork out of the equation for organisations looking to manage and forecast growth, and realise tangible ROI," he says.
The solution simplifies management by providing intelligent, analytics-driven automation, and solves a number of issues impacting organisations.
Today, enterprises face a growing number of challenges when it comes to harnessing data growth while adhering to service level agreements.
For one, various aspects of the storage lifecycle management are reactive, error-prone processes that can lead to downtime and loss in revenue.
Disparate legacy storage management frameworks and tools generate an abundance of raw data, but aren't able to synthesise the information into an easily consumable, actionable format.
InfoSight integrates, automates and substantially simplifies storage administrative tasks and ensures the optimal health of all Nimble Storage arrays.
Nimble Storage has seen notable benefits InfoSight is providing customers in New Zealand.
"InfoSight is an immensely powerful tool, which will enable us to scale for company growth by providing both powerful analytical insight and dynamic reporting features into how our storage environment is operating at any point in time," says Christoph Berthoud, Internal Systems & Support, Vista Entertainment Solutions.
"We'll now have a mechanism to report back to senior management to comply with our overall risk mitigation program.
"At the same time, InfoSight enables us to operate more efficiently, optimising the performance of our entire IT environment," he says.
Released last month, VM-level monitoring is a key benefit InfoSight provides to enterprises.
In consolidated environments, it's not uncommon for VM's to consume a disproportionately high amount of resources and starve other VMs on the same system. This can lead to what is commonly known as the noisy neighbour problem.
InfoSight provides VM-level monitoring, which enables enterprise IT organisations to optimise workload performance as well as proactively identify, isolate and address these resource contention issues before service level agreements are impacted.
Having the ability to proactively optimise individual virtual machines helps administrators mitigate common pain points that can play havoc with resources in dense storage environments.
Other key benefits include:
Data analytics
The InfoSight deep data analytics engine captures and analyses more than 30 million data points collected daily from each one of the thousands of installed-base Adaptive Flash storage arrays.
Thus enterprises can gain comprehensive intelligence into overall storage infrastructure health.
Automation
InfoSight automatically opens more than 90% of all support cases, and generates resolutions for over 80% of them, saving customers the time and effort of having to drive manual support processes.
Recommendations
InfoSight provides intelligent, actionable recommendations to IT organisations on how best to scale storage resources in alignment with changing requirements.
These recommendations are easily accessible from any laptop computer via a single cloud-connected interface.
To provide New Zealand enterprises the opportunity to learn more about InfoSight and ask any questions, Nimble Storage is hosting a webinar this month: 'Redefining the Enterprise Storage Management Experience with InfoSight'.
Three Asia Pacific Nimble Storage customers, INSEAD, William Hill and Vista Entertainment Solutions, will be part of an in-depth discussion examining the ways in which the storage experience needs to be redefined, and how Nimble InfoSight dramatically simplifies the entire storage lifecycle for customers.
Organisations interested in learning how they can radically change their storage management experience can register for the webinar taking place on May 28th at 1:30pm NZT.
Related stories
Top stories