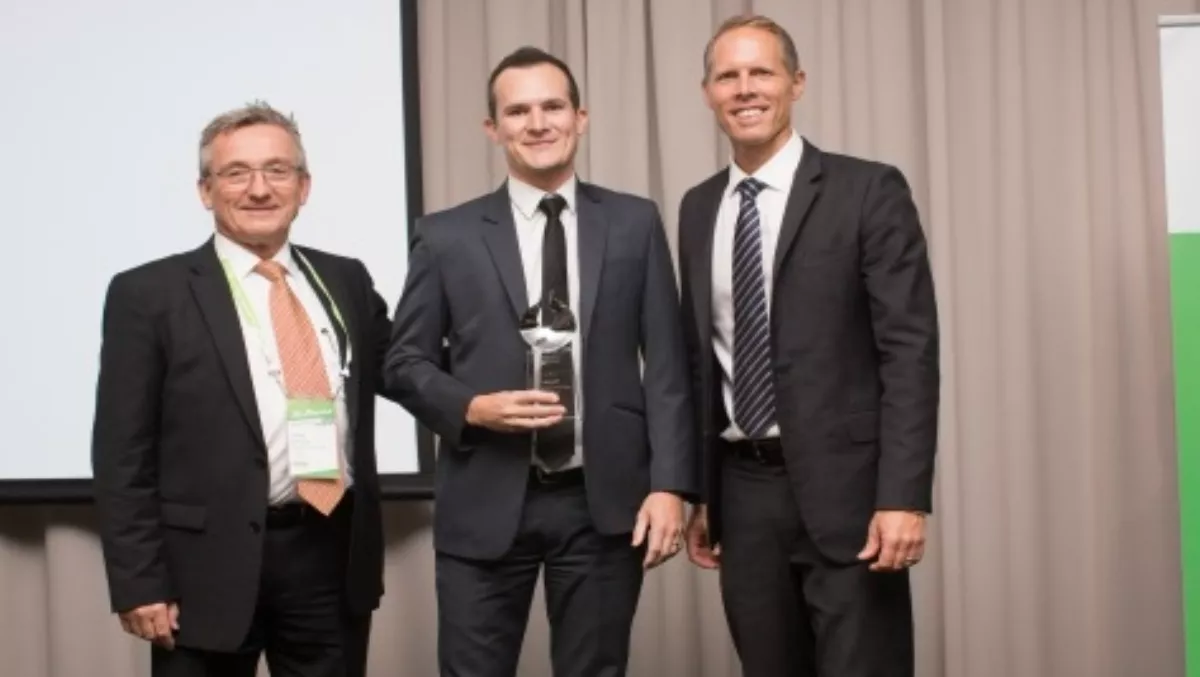 Ingram Micro, Lexel and CommArc named Veeam's top Kiwi partners
By Heather Wright,
Tue 24 Mar 2015
FYI, this story is more than a year old
Ingram Micro, Lexel and CommArc have taken out the top New Zealand Veeam ProPartner Awards for 2014.
Lexel took the award for New Zealand ProPartner of the Year, with Ingram Micro taking out the ANZ Distributor of the Year and CommArc named New Zealand Cloud Provider of the Year.
Pictured – Don Williams(VP for ANZ at Veeam) Karen Gutknecgt, Lee Welch (both from Ingram Micro) and Peter Bender (Channel and Alliances Manager, ANZ at Veeam) The awards, presented at its ProPartners Conference in Australia, are for the year's top performers as measured by an evaluation matrix covering areas such as earnings growth, ability to demonstrate a core understanding of Veeam's portfolio, innovative strategies to address the needs of customers and of the services provided.
Pictured – Don Williams(VP for ANZ at Veeam) , Steven Meier from CommArc, and Peter Bender (Channel and Alliances Manager, ANZ at Veeam)
The awards come as Veeam continues to ride a wave of success in New Zealand, clocking up a 35% increase in total revenue bookings in New Zealand for 2014. New license bookings revenue was up 37% year-on-year, with a 14% increase in net new customers.
Globally the company racked up total bookings revenue of $389 million. Local figures are not disclosed.
Don Williams, Veeam ANZ vice president, says partners have been crucial to the vendor's business.
"Given that we run on a 100% channel model, without our ProPartners, Veeam would not be where it is today.
"That is why our ProPartners conference and awards ceremony is important to us as we celebrate their work and efforts."
Williams says Veeam's vision for 2015 is clear.
"Having concluded an excellent FY14, we want to continue our double-digit sequential growth.
"We are confident 2015 will see us continue this trend as more companies look towards Availability for the Modern Data Centre and the solutions to enable the always-on business."
Veeam has a stated goal of becoming a billion dollar company by 2018, with Williams telling Techday last month that the company was well on the way to achieving that goal.
Pictured Top: L-R Peter Bender (Channel and Alliances Manager, ANZ at Veeam) Jeff Partridge from Lexel , Don Williams (VP for ANZ at Veeam)