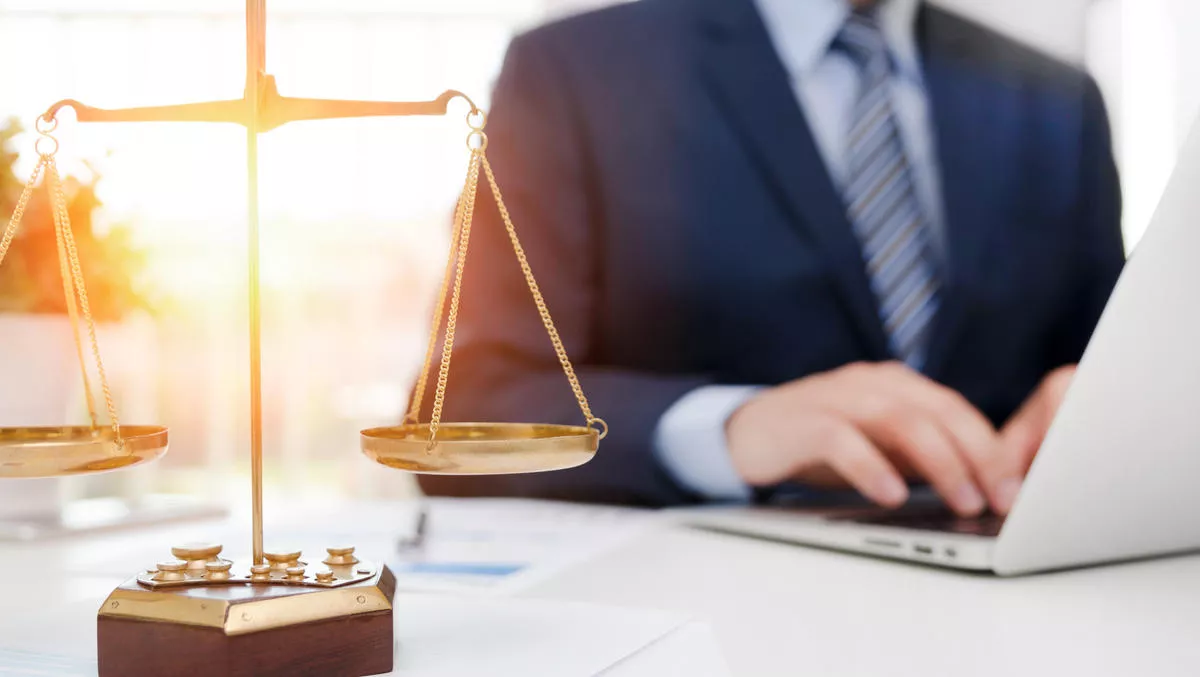 Innovating legal: Why now & how intelligent automation can help
FYI, this story is more than a year old
A wave of innovation is impacting every aspect of the legal profession, as the sector becomes more client-centred and future-focused. New client expectations, tech-savvy law graduates entering the workplace and greater access to automation and AI are reshaping the way modern legal services are designed and delivered.
Some firms are signalling their commitment to innovation by creating new leadership roles, such as chief innovation officers, to shift organisational mindsets and service delivery models, and harness the potential of advanced technologies. By 2023, Gartner predicts that 33% of corporate legal departments will have a dedicated legal technology expert.
Here in Australia, the legal innovation scene is alive and kicking. Organisations are creating their own innovation practices and incubators. The LawTech Hub, for example, is a partnership between Lander - Rogers and YBF Ventures that provides startups with easy access to legal expertise, business experience and client networks.
Government is also investing in legal innovation. To break down traditional barriers to legal services, for instance, the New South Wales Government has pledged $1 million over four years to the Access to Justice Innovation Fund. This offers grants of up to $250,000 for groundbreaking solutions to legal challenges. One grant will go towards designing and building a community legal centre (CLC) chatbot that uses AI to reduce bottlenecks and wait times by triaging enquiries and answering simple FAQs. According to Attorney General Mark Speakman, this will ensure that "straightforward legal issues such as traffic fines or rental bond queries are addressed quickly, leaving more time for Community Legal Centre staff to personally assist clients with more complex problems".
Why now?
In an increasingly digital world, clients expect legal processes to be simplified. There's huge pressure for law firms to be faster, more responsive and more cost-effective.
In parallel, Australia's legal industry has been deregulated, allowing tech-driven professional services firms to enter the market and provide bundle offers encompassing legal, accounting, administration and other services at a competitive fee. And this year, the pandemic has introduced new realities and challenges that have accelerated the adoption of technology. These include an urgent need for contactless customer services and work-from-home tools.
These factors have resulted in a greater demand for innovation and a significant uptick in technology adoption.
Automation as an enabler
For those who haven't got their innovation plans off the ground yet, it's possible to get going with readily available business technologies. These include robotic process automation (RPA), low-code digital process automation (DPA) and chatbots. These solutions can all be infused with AI capabilities such as machine learning and natural language processing when more advanced tools are required.
Working individually or combined to create a foundation for intelligent automation, these technologies can support legal innovation on multiple levels. Benefits include facilitating the delivery of more accessible, responsive and seamless services – as well as more predictable prices – for clients.
Beyond boosting efficiency and optimising costs, automating tedious work allows people to focus on what's truly valuable to the firm. When they're not mired in clerical work, lawyers can spend time on client relationship building, complex problem-solving and strategic planning.
Where to begin
Inefficient processes, whether these are client-facing or internal, are always a good place to start. Many legal workloads involve endless information processing and repetitive tasks that are perfectly suited to automation.
One area where automation often adds value is new matter intake. This can involve a cumbersome amount of manual work to interview, validate and triage each prospective client, make sure they don't present any conflict-of-interest problems, gather and disseminate information, and so forth. Digitising data collection and automating key process components benefits both employees and clients.
One example of an Australian firm that recently streamlined its client onboarding process is Shine Lawyers. Initially, this process relied on a time-draining Q-A conducted by the call centre, as well as many manual tasks. The firm engaged rapidMATION to build an intelligent process automation solution that integrated K2 DPA with UiPath's RPA capabilities. This takes potential clients through a rule-based process to assess whether the case is viable, collect pertinent information and set up an appointment with the relevant lawyer. With this solution, Shine has been able to eliminate much of the manual work involved in client onboarding and offer a competitive customer experience. In the first 8 weeks after go-live, $290K worth of new cases were booked.
Firms could also use intelligent automation to:
Triage legal requests – using intelligent chatbots to handle client interviews, answer simple FAQs, provide provisional guidance and advice, and escalate issues to the relevant legal professional.
Assemble documents – instantly generating personalised letters, contracts and other documents to save time and minimise human error.
Simplify billing and payment collection – auto-tracking billable time, auto-drafting customer invoices and streamlining payment collection processes to save time and keep cash flow healthy.
Build virtual assistants or digital paralegals – which can manage routine clerical tasks and allow legal professionals to focus on more complex or client-facing work.
These are just a few of many use cases. Firms often find that once they begin the automation process and staff see the value of the technology, they contribute more process automation ideas and help to broaden the scope of innovation.
How to scale
As firms and their people become more comfortable with digital transformation, they can identify more processes to automate and add more advanced digital capabilities. The World Economic Forum Future of Jobs Report predicts that the rate of automation and the proportion of work that can be handled by a digital workforce will increase steadily over the next few years. In 2018, the division of labour (in terms of share of hours spent on processing) was 71% human vs. 29% machine. By 2025, this will flip around, with machines handling more process components (52%) than humans (48%).
Of course, as machines' potential share of work grows, firms must address concerns around the loss of human jobs. It's absolutely critical to find the right balance between digital labour and human labour, and ensure all resources are integrating well. If tech-driven efficiency is prized above all else, clients may feel that service is impersonal and missing the mark; and frustrated employees could lead to firms struggling to attract and retain top legal talent.
Importantly, technology is not just another word for innovation. Rather, it's an enabler of new service delivery models that rely on a strategic combination of digital capabilities and human qualities such as professional judgement, empathy and creative thinking. Going forward, however, leaders may have to redesign traditional legal roles, hire new types of skillsets and ensure existing staff receive the training they need to make the most of the digital resources available to them.
In closing
Digital innovation through intelligent automation can support law firms in building a competitive advantage through efficiency and excellent client service. And beyond that, it can also drive much-needed transformation across the sector to improve the quality and accessibility of legal services.
How can we help?
If you're looking for an intelligent automation partner, rapidMATION can support your firm at any stage of the innovation cycle – from identifying opportunities to improve legal processes to choosing, developing, deploying and supporting technology.