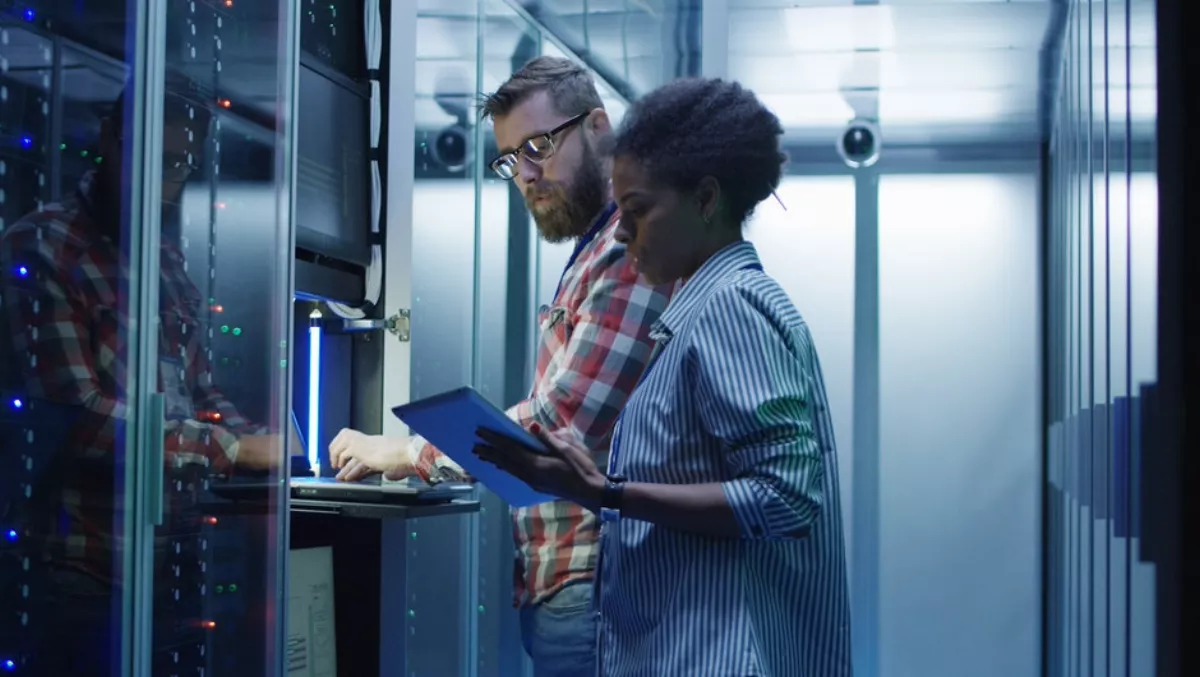 Intel DCM GM divulges on the future of data centre management
By Ashton Young,
Wed 27 Feb 2019
FYI, this story is more than a year old
As advances in hardware have slowed, it's the massive leaps and bounds in software that has seen data centre innovation continue its relentless march forward.
This has seen huge growth and evolution in data centre management solutions. To garner a better understanding of the industry and what's to come, we conducted a Q&A session with Intel Data Centre Management Solutions general manager Jeff Klaus.
"Having been in this industry for twenty years, it's been interesting to watch the evolution of how we approach data centre operations and the impact of our digital world," says Klaus.
"New features that integrate the latest technologies and take into consideration the impact our industry has globally makes me excited to see how we will evolve in the next twenty years and beyond."
Klaus says there are currently several trends emerging in data centre management, driven by the world's insatiable appetite for data.
"The data centre industry is seeing an increased eagerness for innovation that makes a tangible impact," says Klaus.
"Whether it's managing operations on the edge, implementing AI-driven processes, or adopting greener management tactics, there is no doubt companies are hungry for what's new and next. When it comes to data centre management solutions, IT teams are constantly looking for ways to enhance control over their infrastructure and invest in tools to decrease operational costs, fully optimise infrastructures and offer access to remote management.
Sustainability and energy efficiency are big issues in data centre circles, and Klaus believes that effective data centre management solutions could be the solution.
"So often I see data centre managers centred on efficiency—and rightly so as it drives their business' bottom line—but what they are missing with this intense focus is the opportunity to create sustainable systems. An example of this is how data centre managers approach power consumption," says Klaus.
"According to our recent study with Dell EMC, 87 percent of respondents reported issues related to power as a top priority. On a global scale, the data centre industry is consuming 200 terawatt-hours of power each year—which equates to one-tenth of the total global usage—and rising. Data centre management tools offer the opportunity to reduce power levels within infrastructures, resulting in a decrease in IT expenses and environmental impact."
From a cynical (or even realist) point of view, one could say that the reason data centres around the world have been rather sluggish to adopt more sustainable practices is because they don't want to hurt their bottom-line. Despite this, Klaus says it is possible to be both environmentally conscious and profitable.
"Over the past few years, we've seen the exploration of green data centre options span from ecosystems submerged in the ocean to data centres located in the Arctic. While these efforts have shown a positive impact, it's time for the industry to identify a solution that can be quickly implemented on a large scale for a low cost," says Klaus.
"Data centre management tools provide this perfect combination, offering an investment that justifies itself with millions of dollars in savings by identifying ways to optimise power usage. In fact, Intel DCM recently worked with an organisation looking to meet facility power regulations and social demand for energy conservation. Over the course of the implementation, not only was their team able to cap power consumption to meet standards based on the data they received, but also decreased power consumption by 2-4 percent which allowed them to save big on electricity fees."
Some believe the effectiveness data centre management solutions can be limited when it comes to older infrastructure, but on this, Klaus is adament.
"Our ultimate goal is to assist companies in the modernisation of data centre operations and often for older infrastructures, data centre management solutions are the first step towards digital transformation," says Klaus.
"These tools widen the scope of view data centre managers are operating with that help them make critical decisions for their infrastructure. With real-time visibility into health utilisation, rack density, thermal monitoring and power usage, data centre management tools equip teams with a well-rounded view of operations that results in better modernisation decisions."