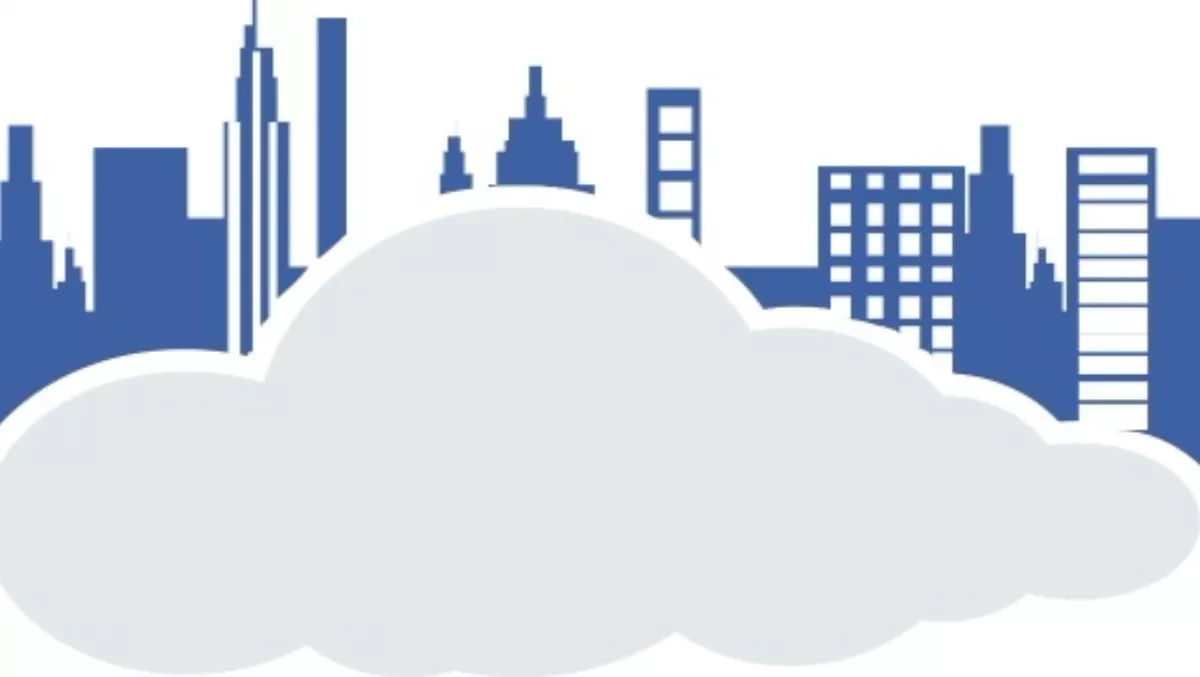 Internet Content Providers find new ways to optimise cloud infrastructure
FYI, this story is more than a year old
Today's Internet Content Providers (ICPs), free from the baggage of legacy services, are investing heavily in cloud infrastructures shaped expressly for optimal business advantage and rapid delivery of innovative services. More than simply building massive greenfield and rural datacenters, this also anticipates an explosion in metro cloud infrastructure. How can this be achieved?
Internet Service Providers – the likes of AT&T, BT or Comcast – have been delivering broadband and mobile internet access for years now, and coverage in developed countries is approaching saturation. This has allowed an almost inexhaustible market for over-the-top entertainment and business services. Internet Content Providers (ICPs), the companies that focus on the distribution and delivery of Internet content across multiple markets, have thrived by meeting the demand with a range of innovative services, including search services, cloud mail, telephony, social media, news and information, and high-end business cloud services. Well-known ICPs include household names such as Amazon, FaceBook, Google, Microsoft, Apple and Netflix. This is a goldrush opportunity but, for that very reason, a highly competitive space. For such high profile companies it is essential to deliver a first class user experience (QoE) and – especially for business services – reliability is paramount.
Looking to the cloud To achieve these demanding standards, major ICPs have built their business model around the cloud to ensure the necessary reliability, performance and scalability. This has led to a massive investment in the cloud, made up of giant datacenters in remote green field sites, where real estate and energy costs are lowest – because power consumption becomes a major overhead on this scale.
These giant datacenters have made the headlines recently, but they are only part of the story. It is often necessary to move the cloud closer to the user to reduce latency and offer consistent service – especially important for the lucrative business market. An enterprise would not want a service that only delivered premium quality to certain sites, nor one that provided better service to rival companies that had the advantage of being based closer to the ICP's datacenter.
ICPs did initially push software updates from central locations, and some even utilised third party Content Delivery Networks (CDNs), which proved reliable, but costly delivery. Today, however, ICPs have shifted their focus towards building a network of datacenters that are closer to their end users – to enable faster downloads, a great user experience and consistent services across every continent and major business district. This has led to the creation of a small but very fast growing "metro cloud" market, linking multiple datacenters – sometimes across great distances but more typically across metro areas or even just down the street.
New connectivity, new challenges Clustering datacenters in this way offers major benefits, but it also generates enormous bandwidth demand. A simple Internet request – say a Facebook upload – can generate nearly a thousand times the volume of internal traffic between their own datacenters. This means that a customer's kilobytes of information can generate megabytes of traffic within the cluster. This demands massive scaling of data center network capacity and, to ensure the infrastructure well into future, ICPs are already investing heavily in 100Gbps connectivity.
By 2017 the capital expenditure among the seven largest ICPs is expected to exceed the combined total of AT&T and Verizon expenditure [Source: ISI Group Report on Hyper-scale Capex Trends, Feb 2014]. And the biggest growth will be in the metro segment, as ACG research predicts:
"For 2014–2019, Metro traffic is predicted to increase faster (13.0 percent CAGR) than backbone traffic (8.6 per cent CAGR) as more regional datacenters are located closer to the user community. As much as 70 percent of the traffic is predicted to stay within the metro from which it originated and will drive the need for additional capacity by the traditional service provides, MSOs and datacenter operators."
ICPs are caught between conflicting demands for massive bandwidth and the need to minimise power consumption and rack space – and this requires a step change in network equipment density and efficiency.
The state of the art To address this market demand, leading manufacturers have been racing to develop new generation transport platforms offering greatly increased capacity in the smallest possible footprint and power requirement. The current leader by far is cloud Xpress, an appliance developed by Infinera in response to feedback from their extensive ICP customer base.
The result is a two rack unit (89mm) tall that delivers 1Tb/s of input and output capacity with up to 500 Gb/s of line-side capacity over a free choice of 10 GbE and 40 GbE today, and 100 GbE client-side interfaces in the near future. This unit includes built-in redundant power supplies and fans, amplifiers and a hot swappable controller module, and it consumes less than one Watt per Gb/s of traffic.
In particular, this transport platform was specifically designed to integrate with the cloud operational model, which is quite different from that of traditional service provider. The result is a system that offers appliance like simplicity resulting in faster and lower cost deployment similar to the server and storage infrastructure currently deployed in the cloud. This enables smooth integration into the ICP's normal operational processes.
Further, the rack-and-stack form factor and software architecture allows it to plug into existing cloud provisioning systems using open software defined networking application program interfaces. This unit has already been successfully deployed in production ICP networks.
Big cloud benefits on the metro scale ICPs are caught between unstoppable growth in bandwidth demand, intense competition and relentless pressure to maintain and improve user experience.
Cloud optimised solutions are the only way forward and the industry has responded with a new approach to cloud connectivity tailored for this market, tripling density while halving the power requirements of previous platforms and enabling the cloud to continue scaling rapidly well into the future.
By Prasanjeet Khuntia, country head, India sales, Infinera
Related stories
Top stories