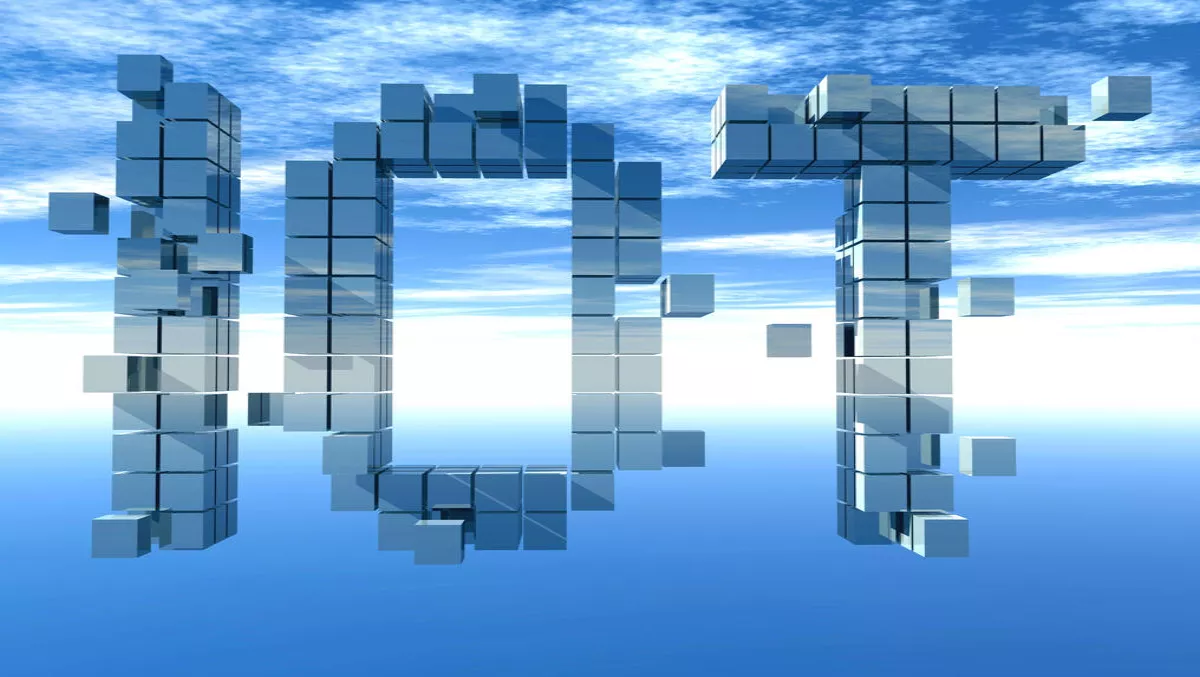 Is the Internet of Things officially mainstream?
FYI, this story is more than a year old
IoT goes mainstream: Vodafone research finds 76% of companies believe the Internet of Things is critical to future success
Vodafone has released its latest IoT Barometer Report, and it looks as though Internet of Things innovation is now a mainstream phenomenon.
Voafone's report supports a report from analyst firm IDC that forecasts there will be approximately 30 billion connected things globally by 2020 – a $3 trillion global market opportunity.
IDC has also predicted New Zealand will be APAC's third most mature market in terms of IoT units per capita by 2020, highlighting the agricultural sector as a key growth driver.
According to Vodafone New Zealand's IoT manager Scott Pollard, Kiwi companies investing in IoT innovation are facing big global market opportunities.
"Three-quarters of the companies surveyed in the 2016 IoT Barometer report now recognise IoT is a new industrial revolution that will change how people work and live forever," Pollard says.
"A further 63% of IoT adopters surveyed are seeing significant returns on investment. They are also spending 24% of their entire IT budget on IoT – that's on a par with mobile, cloud and analytics," he explains.
Keith Oliver, executive chairman of Kiwi technology company Blackhawk Tracking agrees international opportunities are increasing for Kiwi technology companies investing in IoT innovation.
"We have fielded interest from a range of overseas businesses including major ski resorts in North America and value-add-resellers who are looking to provide the service to their customers under their own brand," says Oliver.
"Because our system incorporates Vodafone's global IoT SIM at manufacture, we have been able to progress international market opportunities rapidly because our technology platform is compatible with overseas cellular networks," he explains.
Pollard adds, "Vodafone has strong heritage in the IoT space and will continue to invest in its network to support the expected explosion in IoT applications over the next five years and beyond.
"We look forward to collaborating with more companies like Blackhawk to support them to think big and help their companies succeed at both the local and global level," he says.
The 2016 Vodafone IoT Barometer Report found that:
89% of companies investing in IoT have increased their budgets over the last 12 months;
76% of all companies interviewed believe that taking advantage of IoT technologies will be critical for the future success of any organisation;
63% of IoT adopters are seeing "significant" returns on investment, up from 59% in last year's Report; and
IoT investment now accounts for 24% of the average IT budget, on a par with cloud computing or data analytics.
The Report also found that IoT technologies play a key role in mainstream business activities in an increasing number of companies. Highlights included:
48% of companies interviewed are using IoT technologies to support large-scale business transformation, rising to 61% in the Asia-Pacific region;
52% of consumer electronics companies interviewed are using IoT technologies as the basis for a new generation of applications for connected homes; and
46% of all companies interviewed said they intend to develop new IoT-based products and services over the next two years.
Related stories
Top stories