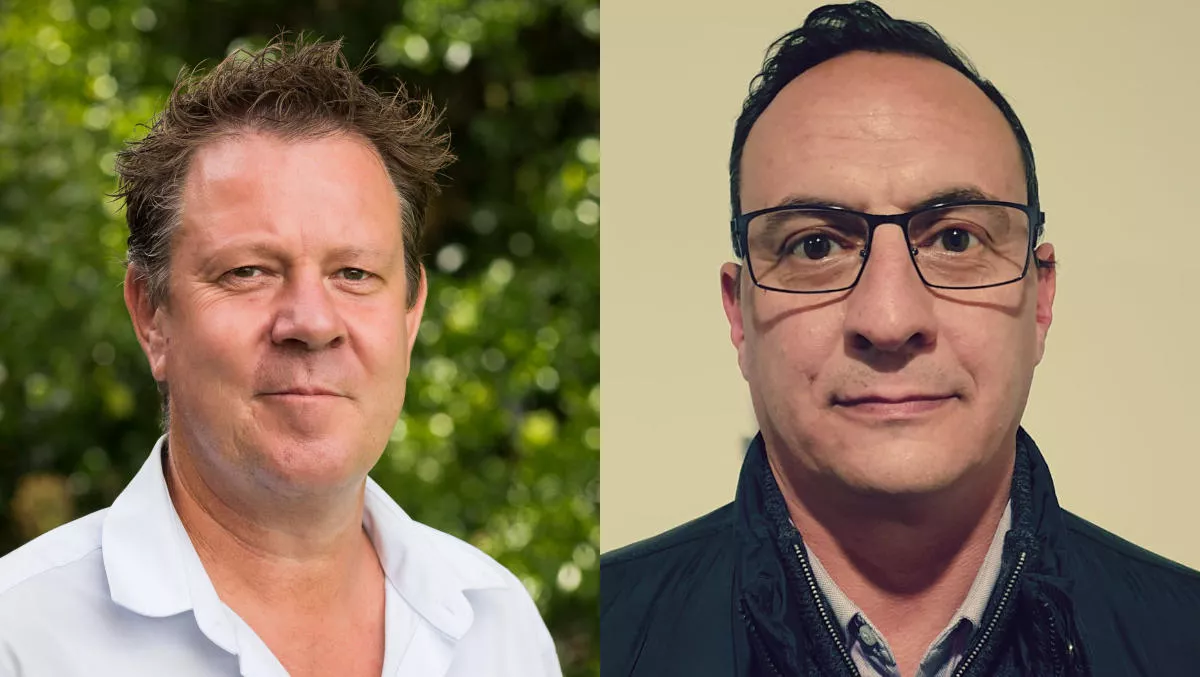 Interview: ACE Training execs discuss how to capitalise on NZ's new data centre region
FYI, this story is more than a year old
Last month, Microsoft announced its plan to launch a full data center region in New Zealand, rounding out the company's fleet of data center regions around the world to 60 and delivering a 'major milestone' to enterprises in the country.
The move was widely praised from Kiwi IT managers and decision-makers, many of whom cited Microsoft's announcement as the spark to fuel new digital transformation (DX) opportunities for organisations all over the country.
But while the new data centers will encourage the adoption of emerging technologies in order to take full advantage of Microsoft's new investment, many organisations currently lack the skills and knowledge to effectively and efficiently drive their DX.
In light of this, TechDay spoke to ACE Training's Director Graham Dwyer and Training and Microsoft Business Lead, Ray De Klerk, who discuss how accessible DX training is more important than ever, and what the new data center region means for New Zealand enterprises at large.

What are the main benefits of the new data center region for organisations in New Zealand?
Graham
One of the biggest benefits to organisations is potentially around data sovereignty and the reduction in risks of storing data in the cloud abroad, with an on-shore data center giving Kiwi businesses greater peace of mind.
Another is that NZ businesses will now have local access to effectively unlimited scale data processing, at speed – which creates opportunities around using AI for example, to transform the way we do business.
And it's not just big enterprises or government organisations that stand to benefit. Small to medium sized businesses should also find that by not storing everything on-premises, they have a more secure solution and the everyday things get better, faster and more cost-effective.
It's also worth noting that Microsoft have sworn to be carbon neutral, as part of its commitment to becoming carbon negative by 2030. So that's a big plus for companies who are looking at ways to reduce their own carbon footprints.
Ray
That's right. And it not only positively affects latency and security, it will have a huge cost benefit as well – we won't be storing our data in Australia or Singapore anymore - we'll be storing it locally and there'll be significant savings associated with that.
Personally, I think business operating models are going to change. There's an ability to do powerful data analysis on real-time information at a local level, which could open the door to new ways of working or the ability to deliver a fresh customer experience.
It will also benefit the New Zealand economy as a whole. It will create new skills, jobs and IT positions will emerge that we previously had no need for.

Do you think the new data centers will change the minds of those who were traditionally resistant to DX?
Graham
Yes. In particular, I feel government departments that have previously had sovereignty issues over storing data abroad, that can now largely be mitigated, will be able to really ramp up their transformation.
Ray
Absolutely, a huge number of barriers to DX will be removed in one go which will open up the door to more organisations that ever before.
To really grab the opportunity though, we have to look to the wider New Zealand workforce and make sure that the end-user is digitally transformed with the right skills to be able to effectively unlock and use the services that come part and parcel with local data centers.

What skills should IT managers have in order to make the most of this transition?
Ray
As well as the more obvious skills like understanding Azure and cloud based technology, there needs to be more skill around technologies that New Zealand has traditionally not adopted as much, AI being a good example.
These are the kinds of new technologies that IT departments need to be educated about so we can create a talent pool of highly skilled IT professionals who both understand and can unleash the potential.
And it's not just about IT skills – successful DX is as much about effective change management to deliver the required change programmes, and also ensuring that workers are digitally literate enough to adopt and use new technologies in their day to day jobs. There needs to be a holistic approach to upskilling and reskilling our workforce.
We've spent a lot of time and thought around this and we've developed targeted Microsoft solutions that can be delivered straight out of the box, or customised to fit any clients' needs.
As an example, just recently we assisted a local NZ based company in up-skilling over 900 end-users in the adoption of Microsoft Teams, over a period of just 2 days!

What training solutions does ACE Training offer?
Graham
We continuously look for ways to ensure the training solutions we offer are as relevant as they can be and accessible for as many people as possible.
We've created a whole raft of blended learning courses many of which address the types of skills that are essential when organisations are looking to drive their DX, such as MS Azure, Dynamics and M365.
We specifically created a solution that means people can train online around their existing commitments and at their own pace - but with the added comfort of expert ACE coaching and support when they need it most. Removing some of the barriers to training, making it more accessible for more people and more organisations.
We've also created solutions for the end-users of technology to help improve general digital literacy and ensure people have the right skills and knowledge to utilise their workplace tech. Everything from getting the basics right with our Digital Hub courses, through to using collaborative apps such as Teams to enable people to work remotely more effectively.
As part of our commitment to the adoption of Microsoft technologies and supporting end users when they need it most, we even ran free online MS Teams helpdesk during NZ's lockdown to assist those who might have been new to the app and needed some support to get off the ground.
I think one of the things ACE does very well is that we've always got an eye on both the technical landscape, and to customer needs so we can respond accordingly.
To learn more about ACE Training's programmes, click here.