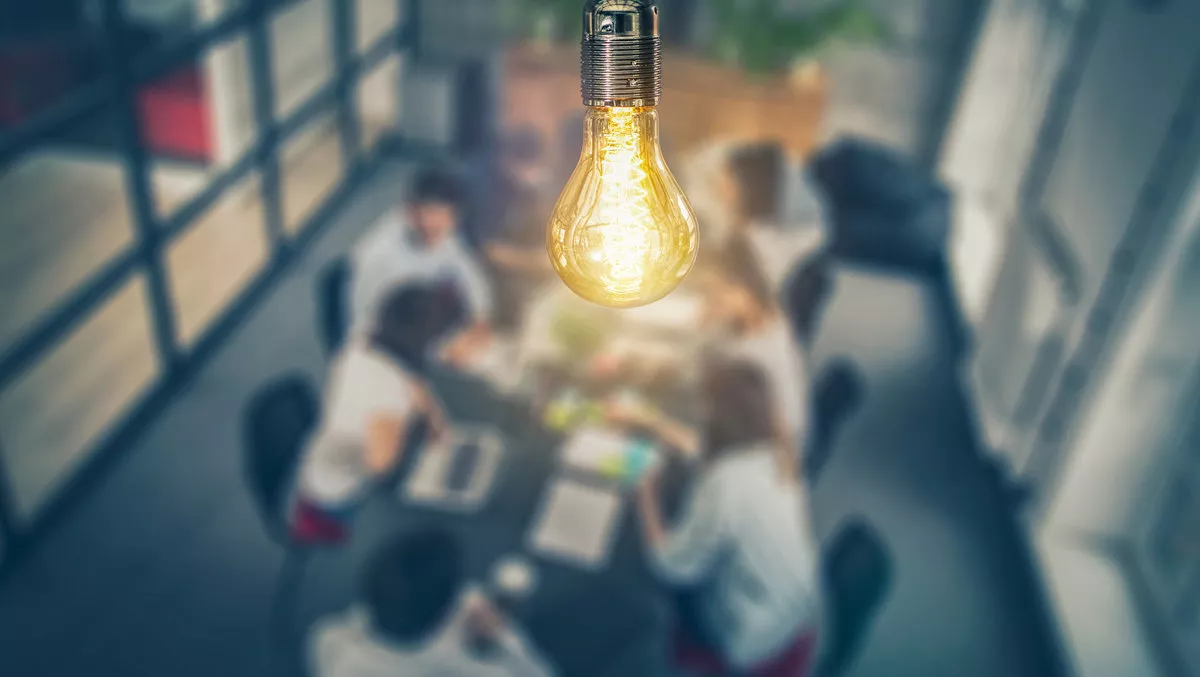 Interview: Adobe's Keith Eadie on advertising - past, present, and future
By Sara Barker,
Thu 4 Jul 2019
FYI, this story is more than a year old
Adobe is a company of three clouds. Its three branches - Creative Cloud, Document Cloud and Experience Cloud - leave few areas of the marketing world untouched.
At Adobe Symposium last week, Techday sat down with Adobe's vice president and general manager of Advertising Cloud, Keith Eadie, to discuss advertising trends, Advertising Cloud as a platform, and what lies ahead for the future of advertising.
"My role is very much the bridge between 'what's the product vision for how we bring media, data, and creative together', and the business model that goes around that," says Eadie.
The evolution of digital advertising
"The combination of media, technology and creative is not well-defined or scaling anywhere in the industry, and the importance of creative has grown up with the last 100 years of advertising.
"The last 20 years of programmatic has been about the combination of data and inventory available. Our vision at Adobe is making advertising part of that experience."
Adobe's 25 Years of Digital Advertising report showcases just how far digital advertising has come, from the first popup and banner ads to what is commonplace now.
Eadie says that the first 5-10 years of advertising was about making the technology work. This includes like making sure ads were seamlessly and reliable served to a website, and that clicks were measured properly.
"The programmatic industry really started to take shape in 2010. We gave marketers the ability to use data (sometimes of questionable quality), and combine that data with mass scale and inventory availability. We took the manual serving of ads on a one-by-one basis to an automated factory that drives billions of impressions."
"In the last five years we've realised we need to address things such as brand safety, fraud and viewability because of that mass automation of ad buying. Then comes better experiences, and better ROI for marketers."
"That's where our vision for first party data comes in: how to unlock brands' customer data that sits in Adobe Analytics and Adobe Audience Manager so it can be used for more intelligent marketing. The ultimate goal is to drive better outcomes for the business, as opposed to pushing to a certain impression target."
Eadie adds that the biggest challenge for marketers is using data the way they need to use it, and measuring it correctly. This gets particularly difficult when marketers look at emerging channels such as connected TV, audio, and digital outside of the home.
"A CMO needs to understand whether their dollars are working, whether they're being invested intelligently, with the right frequency, to the right set of customers. That's still very challenging because there's a software and infrastructure problem."
That problem is the combination of advertising in the right places and software analysis, as well as the infrastructure that is able to deliver data that lets the software do its job.
Adobe Advertising Cloud: An overview
Adobe Advertising Cloud is a media buying platform for brands and agencies. It enables people to log into a software platform for search and display or connected TV, and define a campaign brief within the software. They choose their target audience, choose the creative, choose the budget for each channel, and then they press launch.
"The advertising starts flowing across the platform out to search. Publishers like Google and Bing or display publishers, or conference websites, or connected TV, on Channel Nine, and SBS and so on."
"It's really an encapsulated automated way to direct digital advertising across all those channels. We layer measurement tools on top of that, so that there is real-time in-dash reporting of how much you're spending, which customers you're reaching, which creative assets are working better, or less well. There's holistic measurement across those channels."
Adobe Advertising Cloud provides two main benefits to marketers – and it all revolves around data. Analytics and Audience Manager Clients unlock unique sets of targeting and reporting related to first-party data.
Eadie says it's a matter of giving marketers back the control of their data, instead of the alternative: Living in spreadsheets and PowerPoints in which data is not actionable.
Adobe Advertising Cloud also incorporates other Adobe tools such as Adobe Analytics, and tools from more than 100 third party technology vendors that connect to the system by APIs. Those tools cover media inventory, right down to brand safety, and fraud prevention.
So what does Adobe mean when it talks about brand safety and fraud prevention?
"We think of that as a multi layer technology problem that we solve with a multi-layer approach. We have some of our own proprietary technology we've built to essentially address some of the different types of advertising fraud and prevention, as well as third party providers like Grapeshot that marketers can use to choose their preferred provider for brand safety."
"We also go one step further. If any fraudulent impressions slip through those layers of technology, we actually proactively refund our clients for those impressions that were delivered to fraudulent websites."
"So we take the approach that between technology and the commercial arrangement, we're proactive about really eradicating the concern of fraudulent impressions from the advertising platform entirely."
Fraudulent impressions were a major problem around two years ago when nefarious actors were at their most nefarious and the preventative technology was catching up. But now, Eadie says, things are getting better.
"It's something that you're never going to completely eradicate. It's like the cliché of whack-a-mole - they'll figure out some way to sneak back in. I think the industry is faster to lock them all out and it's generally getting better about understanding where all the holes are."
The future of advertising
And what's ahead for the future of advertising? In the next 3-10 years, the industry will become a hybrid of marketing and advertising.
"Today, there's essentially no brand in the world that connects user behaviour in own content, like email, or push notification, or.com, or app, to the decisions they make in media, and what as they serve to what people at what time, etc. Those two worlds are still completely divided."
"Nearly every CMO I speak to is focused on a consistent, personalised customer journey that begins from the first ad, a prospect sees all the way through the engagement and renewal and retention. And, of course, it's not just about customer acquisition of a prospect with media, it's about that whole life cycle. 'Yes, I have a relationship with you. You just launched a new product, or you launched a new brand, or I'm trying to increase your wallet with you as a customer. And I'm going to re-engage with you with media'."
"That media engagement and experience has to be different than a prospect's experience with media. And how do brands use the signals in their content and the things they know about customers to a brand's CRM system, to drive a different media experience."
"To do that, you have to have all the foundational technology below that. You need a single view of a customer that's populated by all those interactions across those different touch points. And that's what the experience five and the combination the Experience and Advertising Cloud are driving towards. That's what we're excited about."