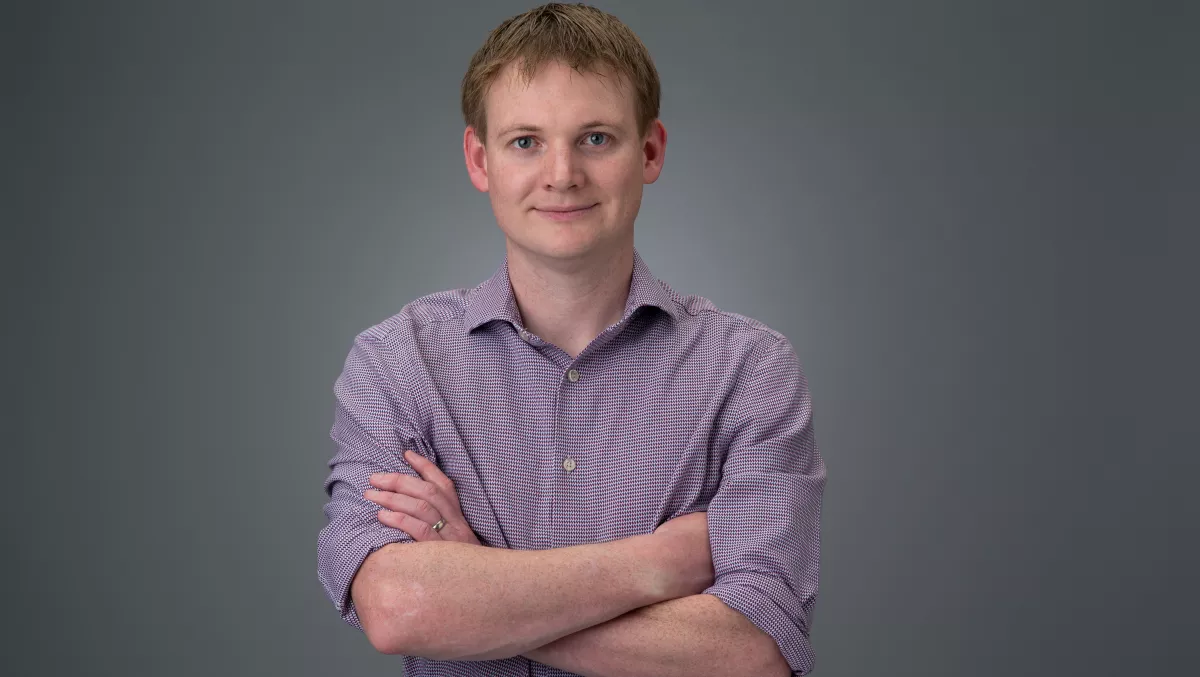 Interview: Advantage MD Brad Pearpoint talks managed security in NZ
Tue, 2nd Nov 2021
FYI, this story is more than a year old
What's the secret to building a homegrown IT company that lasts the tests of time? Well, a good starting point is to ask the team at Advantage, a company that has been going strong for more than 37 years.
Advantage managing director, Brad Pearpoint, says the company has evolved through different phases - it's a manufacturer, to a virtualisation service provider, cloud and data center provider and most recently to a managed security provider.
Managed security was the right call for the next step in its evolution. Five years ago, New Zealand businesses were desperately seeking help navigating the threat landscape, which was caught in the wake of attacks against companies like Yahoo, LinkedIn, and many others.
Now, of course, businesses are charting a course through hybrid work environments that may not be designed with security as a priority.
"This resulted in a number of cyber breaches that Advantage was called in to assist with, with some very real business consequences. Our analyst team also saw a significant uptick in COVID-19 themed phishing and fraud attempts designed to play on people's fears.
Criminal groups and ransomware cartels like Conti, REvil and Darkside have sprung up from a cybercrime business ecosystem, becoming more centralised and more reliant on the trade of access, information and services.
These kinds of issues are problematic, but there is good news - organisations are now keenly aware of the risks of attacks to their business, and they're taking action to address those risks - starting with basic security hygiene.
But it can be difficult for businesses to find the resources to protect their operations 24/7, which is driving people to managed outcomes.
"They are seeking assistance with patching, vulnerability management, knowing what assets they have and don't have, and ensuring that staff are making the right security decisions. It's easy to forget about something that is left unsecure, which can eventually be the cause of a breach.
Before moving into managed security, Advantage already had a strong team and the resources to support the next step, so the company charted a course for managed security.
"We believe that businesses of all sizes need to protect themselves and we have created a suite of products that can be scaled to fit any NZ-sized business. We provide managed security services that cover most aspects of the cyber landscape, including endpoint security, network security, SIEM, identity, phishing protection, SASE/SWG and DDOS protection." says Pearpoint.
Managed security services could only be possible with a strong portfolio of vendors, such as LogRhythm. Last week the company won the LogRhythm Managed Security Services Partner of the Year Award for the second year in a row, to recognise its efforts in automation. Advantage is also now LogRhythm Security Services Authorized, which is the result of having two LogRhythm Security Analyst (LRSA) certified analysts and two LogRhythm Support Engineer (LRSE) certified engineers in-house.
"We consistently deliver outcomes to our joint customers, and our customers really support that," says Pearpoint.
He adds, "LogRhythm is a SIEM platform that we use as the automation layer across our services. For example, it is used to tie our phishing protection system into our network defence platform and our endpoint protection to provide better protection for our customers at machine speed. It also allows us to be extremely efficient with human resources, which results in more cost effective outcomes for our customers.
Beyond LogRhythm, Pearpoint says that Advantage is selective about the partners it works with and what it provides to its customers.
"We tend to pick one or two vendors that we believe in within each product category to ensure that we have extremely in-depth engineering, training and support services available in house. This enables us to deliver high quality services without relying on external vendors. Each product we chose is carefully selected after extensive testing and we are not afraid to change vendors/products as time goes on to ensure we are providing the best possible outcome to our customers.
"Wrapped around the product services is our services team, providing incident response, security assessments, vCISO and consulting services.
In August, Advantage appointed Jeremy McClure as its security operations centre (SOC) manager to support its managed security services.
"He wants to make a meaningful difference to the security of New Zealand businesses. This fits perfectly with our goals, and coming from outside of the security "world" he brings a unique viewpoint to our services.
"Advantage has just brought together a new secure mobility solution to market based on a combination of Netskope, Mimecast and SentinelOne – three leading vendors that together with Advantage's Security Operations Centre provide coverage to the majority of user centric threats in today's 'work anywhere, anytime' world.
"We are also seeing significant demand for our incident response services, both for incident planning and unfortunately in response to cybersecurity events.
With growing demand for its security services, Advantage is increasing rapidly - it's no surprise the company is expanding beyond the Manawatu region, particularly in metros like Auckland and many parts of Australia.
"We're working with more Australian clients, some of whom we've not met face to face yet because of COVID-19, but the great thing is we can provide our services from New Zealand in the meantime. So we're extending our reach, we're always for looking for new products, and new challenges that customers have. We want to talk to businesses to understand their security journey, and if we can play a part in that.
Do you have a challenge that Advantage can help with?
Give the team at Advantage a call on the numbers below, or visit their website here.
NATIONAL – 0800 358 8999
PALMERSTON NORTH – 06 358 8999
AUCKLAND – 09 281 4793
WELLINGTON – 04 282 1170