Partner content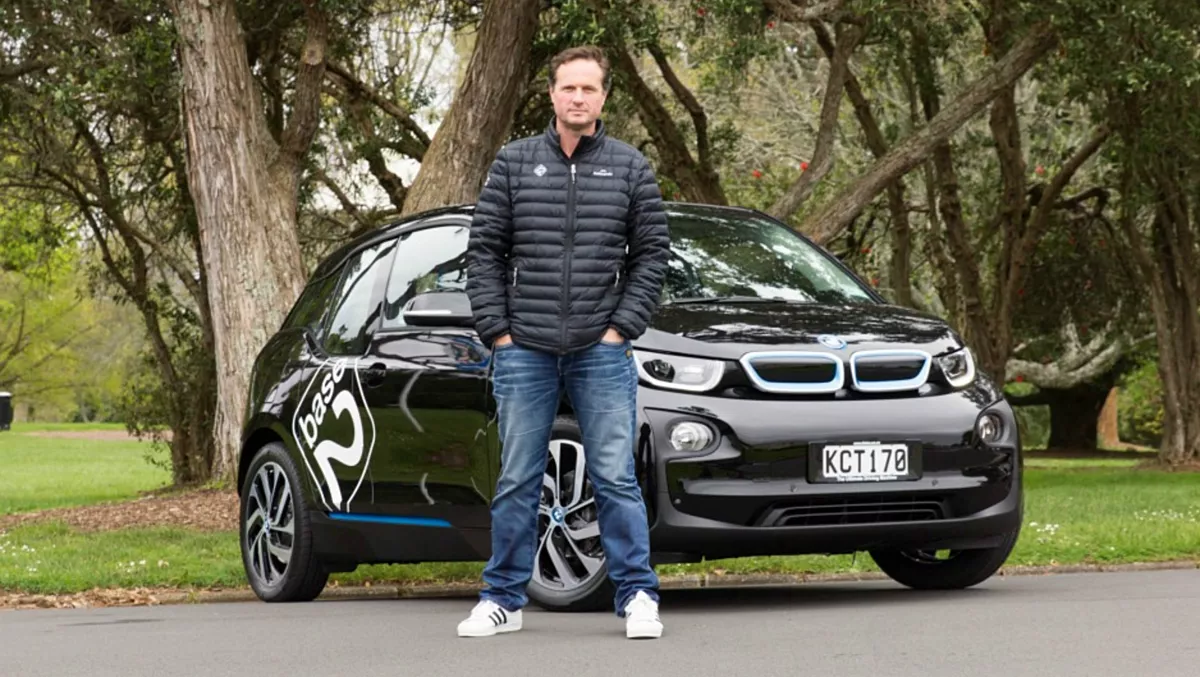 Interview: Base 2 head discusses digital transformation during pandemic
FYI, this story is more than a year old
If small and medium-sized businesses (SMBs) didn't deem digital transformation important enough to invest in before, they should now.
That's what Base 2 managing director Greg Sharp believes as the head of a prominent New Zealand managed IT provider, which is seeing firsthand how migration to emerging technologies can help get SMBs through this unprecedented crisis as COVID-19 rocks the world.
Techday spoke to Greg about the significance of digital transformation to SMB's business continuity, and how organisations actively choosing to forego it can risk becoming irrelevant.

How much more important is it now for businesses to commit to digital transformation?
We're currently in the midst of COVID-19. We might be halfway through, but it's a much larger tale.
The way that we're going to be interacting with our customers is not going to be the same as it was two months ago for another 12 months.
But we're even more of a strategic partner for our customers than we were a while ago, and we have to be more diligent and prescriptive.
Before we were advising SMBs to go on a digital transformation, but now we are prescribing they have to do it.
This pandemic has heightened the fact that SMBs which haven't gone through a digital transformation are much more susceptible to being becoming irrelevant.

As a managed IT provider, how has guiding businesses through digital transformation changed since lockdown?
We've actually onboarded four customers in the last four weeks, ranging from quite small to one that's larger.
We've had to think about how to gain trust and rapport with these new users and help them through their transformation while not doing anything face-to-face.
We've beefed up on the use of point to point video conferencing, where we are getting a user on the phone and taking over their computer remotely to give them training as to how new systems work.
We used to rely on users calling us with a problem, but now we've flipped that on its edge and we get out and help customers more proactively now.

Is adopting emerging technology more important than ever during this pandemic?
The world's had a crash course on remote working – as many as 40% of our clients didn't have a way to operate remotely before this crisis hit.
It's made it easier to convince SMBs that they need to do some sort of digital transformation. Extreme change brings about extreme change.
This is a real wake-up call event for some businesses, and we're seeing they are much more willing to take on suggestions.
These days businesses need to digitise systems for compliance reasons, for remote working reasons, and in this case, in the event of a disaster, it's easier to recover.
A lot of our clients are really small, family-owned businesses where it may be a husband and wife who see expenses related to digital transformation as spending their own money rather than company money.
But it's all part of the education process; we let them know that it really is an investment, a way of futureproofing your business.
Those companies who have undergone even a small digitisation of their business are proving to be much more resilient to the crisis.

In the current climate, organisations are aiming more for business continuity as opposed to business growth. Is it possible for businesses to grow in this climate?
I think growth is certainly achievable, we're certainly banking on having reasonably rapid growth in the next six months, much more so than we were forecasting otherwise.
In term of SMBs, putting them on a digitisation process can really be beneficial for them from a disaster recovery point of view as well as giving them the ability to become efficient and competitive and retain more customers.
But a reasonable portion of our client base is quite resistant to change. The biggest barrier we've seen is business owners not wanting to go through a staff retraining process when new technology comes along.
We identify these cases, and we create a client plan tailored for each client. We try to educate other people within the business who may not be so resistant, and we keep educating them as to what the potential benefits are until they're more open to taking on some new technology.

What are some of the technologies that you push for?
For smaller businesses, we're taking file servers and putting it on cloud-based storage, which can then be accessed by OneDrive and Office 365 as well as other applications.
Some people are still working on paper forms, so we help them put these into Microsoft Word templates and storing them in OneDrive.
For medium-sized businesses, we're liaising with them to implement new warehousing systems, replacing manual spreadsheets with digitized ones and putting them into Software as a Service for redundancy and accessibility. Where servers are needed we are migrating them to Azure for the same reasons.
We look at wherever there's efficiency to be gained, what processes can be replaced, where data is being extracted where someone may be able to manipulate it.
We went through our own digital transformation when we decided to move to the public cloud. We had a relationship with Ingram Micro for 10 years, but we decided to create a real strategic partnership with them - we told them we wanted to migrate onto Azure and we needed their help to do it.
We thought it was just going to be them educating us how to do it, but Ingram Micro Cloud went further, they helped us rationalise and migrate the servers, while at the same time educating our team a bit.
Related stories
Top stories