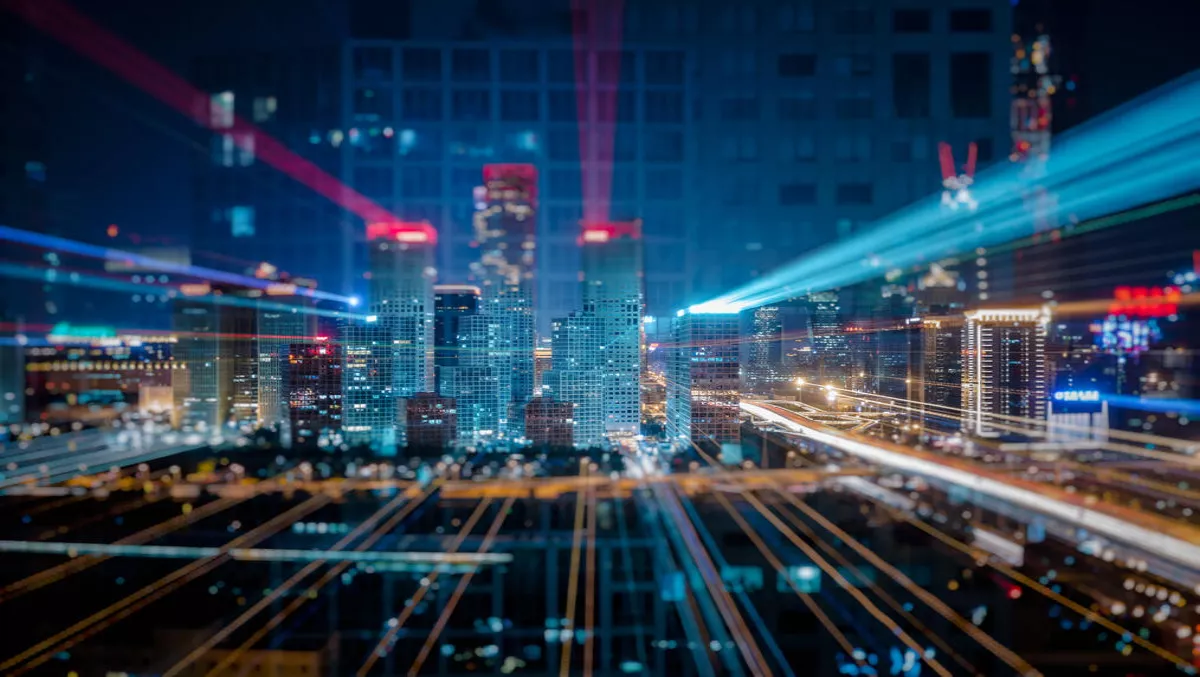 Interview: Hitachi Data Systems' CTO breaks down digital transformation
FYI, this story is more than a year old
Technology and solutions from Hitachi Data Systems (HDS) play a central role in the digital transformation journey for organisations around the world.
Wherever your organisation is on its journey, HDS offers the technology and expertise to fuel your transformation, and help your business evolve into a next-generation enterprise.
HDS' chief technology officer, Matt Greensmith, discuss converged and hyperconverged infrastructure, what role HDS play in a customer's digital transformation journey, and the company's very own evolution.
Digital transformation
Digital transformation is a pretty hot buzzword in the tech-business world these days, and one company leading the charge is Hitachi Data Systems (HDS).
"The biggest change we've seen in how customers understand digital transformation and what it means," says Greensmith.
"In the early days, it was seen as the digitisation of historical manual process and from there we've gone through phases. It meant different things to different people. Digital transformation seemed to mean a lot of radical processes and change, and about big data analytics."
"In the last couple of years, we've seen a significant maturing of our customers' understanding in digital transformation and in their understanding that it's really about business process improvement."
Greensmith explains, "There's not really anything new in the theory, but what's changed is our increased dependence on data and our ability to get new insights out of data, and that makes the data that the company has more important."
For Greensmith, defining the customer's perception of digital transformation is much easier than summarising HDS' own transformation over the years.
"It's hard to encapsulate that change into a small answer because that change has been so radical."
HDS started off in the hardware space and infrastructure space, where they were well known for their quality and reliability.
"Over the past 10 years our software portfolio has really increased and now we can offer anything in terms of helping a company manage their data," continues Greensmith.
"That goes from the basics of data management - making sure that the data that exists is useable, right up to data governance, and looking at our interaction between your organisation and other organisations, the other people that have a say on your data."
Commenting on New Zealand, in particular, in terms of their position on the digital transformation curve, Greensmith says the nation is on par with Australia.
"In some ways, New Zealand is quite advanced in terms of some of the digital transformation. For example, if you look at the government space, it's much more advanced in terms of cloud services adoption than many other countries."
"From a global perspective, we see A/NZ as leaders in this sector. They tend to adopt new technologies quicker than some of the other countries in the western world."
Converged and hyperconverged infrastructure
Greensmith breaks down the differences between converged and hyperconverged Infrastructure, which he says is that with hyperconverged, all of the components are tightly coupled into server units.
"The server that processes the memory and the storage are all within one box. And you share those resources between the different boxes."
"In a standard converged, we might still have some centralised systems – like we might has a centralised system – realistically, either works well for pretty much any workload."
"Things that might make you choose between one or the other include: Size - the smaller the infrastructure, the more it lends itself to hyperconverged; Ratio - there's a ratio in any infrastructure between compute and capacity. If you've got a really high ratio of storage to compute, it's sometimes better to go to a standard converged rather than a hyperconverged, efficiency-wise."
Greensmith adds, "We are seeing a large push towards hyperconverged – that's hyperconverged not only replacing some converged and compute, but also some storage."
Overall, the benefits organisations are seeing in both hyperconverged and converged infrastructure is that they move risk away from the end-user and to the vendor.
"The old ways of doing things were that you would buy all the components yourself. If a new version of VMware comes out, you used to have to the work out if the new version will work your servers. And then, will your servers work with switching and the backend and will that work with the storage."
"Now integration risk is moved onto the vendor. So, we as a vendor then take that on. We'll do all the testing for you. We'll give you a patch kit that says if you want go from this version one in this environment to version two, here's the patch kit that runs everything on that."
When it comes to support and service, not every converged version offers this, but HDS' definitely does.
"You have a single person to call, so rather than having to call your platform provider or your server provider, or your storage provider, you can just call us and if we need to raise a call to the platform provider we will do that on your behalf," continues Greensmith.
"That ease on your internal management staff is what's really driving everything towards converged and hyperconverged."
It's also driving digital transformation, says Greensmith.
"It removes the need for you to resource people to do the mundane tasks. We simplify, automate, and remove the need to do mundane tasks, and that frees up your resources to focus on more strategic things."
To see how Hitachi Data Systems and Surebridge IT can empower your digital transformation journey, visit their website.
Related stories
Top stories