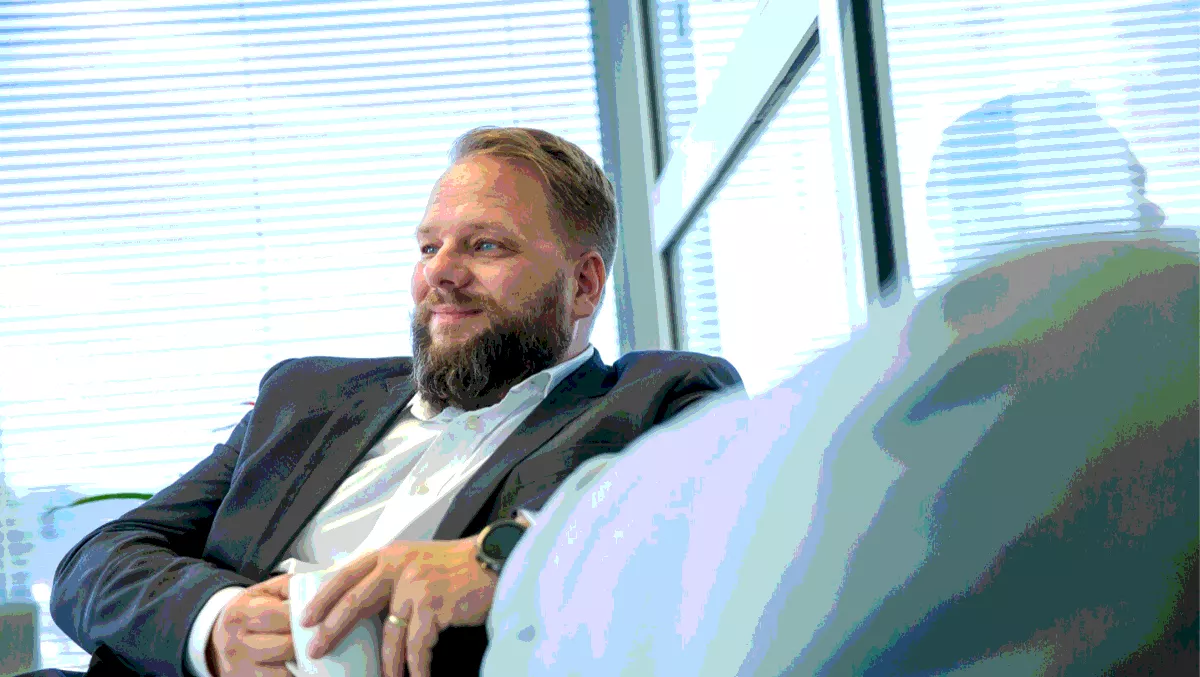 Interview: How Optimation helps organisations step up their innovation game
Thu, 28th Nov 2019
FYI, this story is more than a year old
Companies today understand that digital transformation is necessary for them to gain a competitive advantage.
However, many businesses don't have the in-house expertise needed to sustain or update complex applications that keep up with the evolving expectations and needs of customers.
At the same time, they've grown dependent on legacy applications that are no longer being supported by their solutions providers.
Optimation is a New Zealand-owned and operated IT service provider that has been stepping in to fill this gap.
Why outsource
Businesses decide to outsource for reasons that fit into three main categories:
Certainty of operation and focus
Many businesses aren't mature in how they support and operate their applications, but completely rely on them for the business to operate.
Outsourcing to an organisation whose core purpose is supporting those applications, who have a process in place, lets the business organise its resources in an efficient manner so it can focus on delivering value.
Risk mitigation
Businesses relying on legacy applications run two risks: operational and intellectual property (IP) risk.
Optimation Delivery General Manager David Norman says, "Unless you have enough scale and this is what you do, you can often miss things and have unexpected outages because you're not applying the right level of maintenance and focus to your applications.
Norman says increasingly, they're seeing IP risk as a big driver for business to outsource functions.
In some cases, a business builds an application and the number of people supporting it over time diminishes to the point where its mission-critical IP is stored only in the minds of a few key personnel.
Businesses rarely have methods of capturing that knowledge in a way that makes it available to everybody, thus finding themselves in a position where a handful of people are the only thing standing between them and a major issue.
"It's also very difficult to keep developers in the current environment - demand for developers is still really high," says Norman.
Work in a small development team can become repetitive and boring, prompting developers to move elsewhere with their skills and sometimes, a business' IP, which raises a significant risk.
"You can wind up with technical debt if you don't have the skill in-house to understand and eliminate technical risk in a systematic way," says Norman.
Innovation focus
Another reason people move or outsource business functions is the ability divert resources to drive customer benefits and understand their business.
"You've got a high component of your internal resources focused on making sure that your apps continue to function, as opposed to taking that knowledge about your customers and applying it to innovation to maintain competitive advantage," Norman says.
"When something breaks, you have to drop everything else and respond to it because your customers demand that. Balancing out this ability to innovate and the ability to operate is a tough ask.
Supporting legacy applications
Optimation provides application support, application building, and application modernisation services to all industries ranging from medium to large enterprise, local and central Government.
Norman says, "We'll support apps from small products people have built historically, right through to the Department of Corrections, where we run the offender management system."
Optimation is often approached by businesses who have a legacy application they rely on to run their business.
Often, those apps are bespoke apps built in-house, or by a solutions provider which they don't have a viable alternative for.
How outsourcing can take New Zealand businesses forward
Optimation CEO Alex Bouma says there is nascent demand from customers for a higher level of service than they've received either from their in-house teams, or from the multinational organisations dominant in New Zealand's outsourcing space.
"Beyond Datacom, there hasn't been a clear player in the market that offers a high-touch and agile response to customers, delivers the service they're looking for, but also allows them to tap into repeatable global scale and IP."
Bouma also points out that the small size of the New Zealand market often results in large multinational firms not devoting its top resources or making them available to New Zealand.
Through its partnership with HCL Technologies, Optimation has worked to give its customers access to those capabiities.
"What we've been able to do is to create a model where we take care of the customer relationship, the high-touch work with the customer, the thought leadership in terms of design thinking capability on the ground, the ability to really work in the digital space, but then harness those long supply chain capabilities that the multinational brings," he says.
The approach works to the strengths of those organisations because they're more able to mobilise the capabilities needed offshore, and Optimation can take care of the onshore elements in a more agile fashion.
It also allows HCL Technologies to engage with customers that are smaller than what they would normally deal with globally.
Optimation aims to continue to grow its footprint in the New Zealand market by acquiring more outsource customers, and growing its digital transformation business.