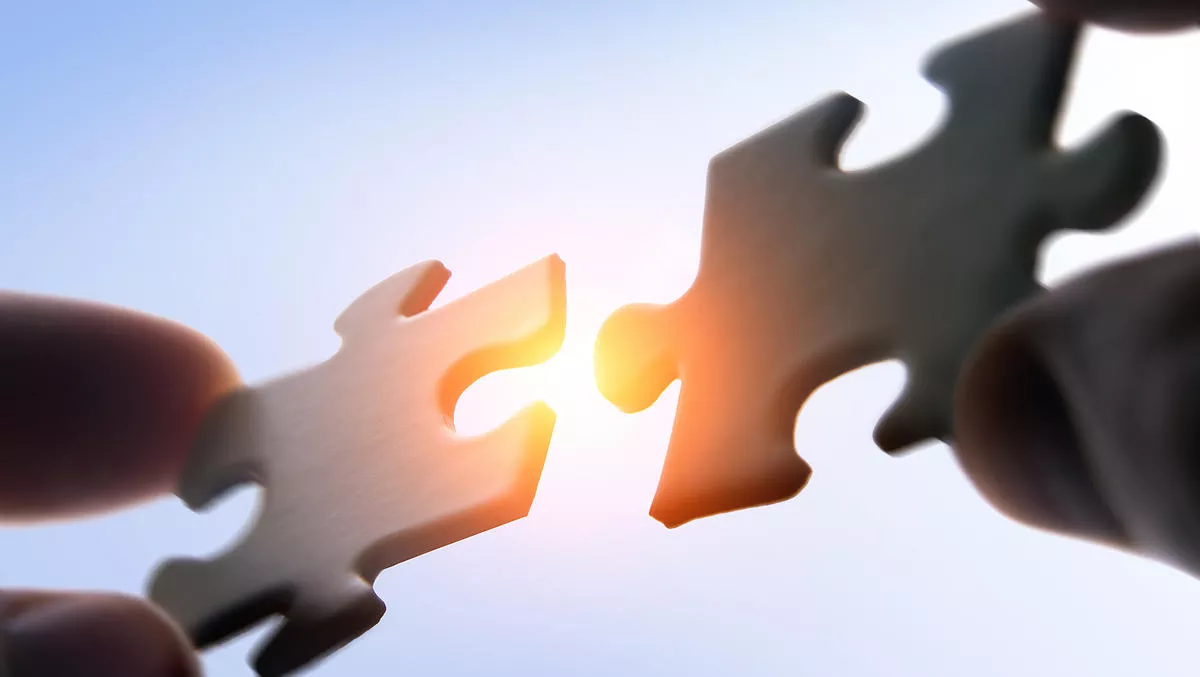 Interview: Hyland shares the game plan for its Alfresco acquisition
Tue, 8th Dec 2020
FYI, this story is more than a year old
Enterprise content management services provider Hyland recently acquired a company called Alfresco, which marked the company's investment in a content services platform with strong roots in development and open source.
We talk to Hyland's APAC director of sales Eugene Chng, who explains what the acquisition means, and more about Hyland and Alfresco's placement on the 2020 Gartner Quadrant for Content Services Platforms.
Recently, Hyland's COO described Alfresco as a sort of competitor to Hyland, so it made sense to proceed with an acquisition.
Chng adds to that in saying that Alfresco has more of a focus on the technology point of view and the developer community, bringing agility and the latest technologies to the forefront of their business.
"Alfresco started as an open source company. Now there are open source and enterprise versions that allow organisations to build solutions on the Alfresco platform. In that sense, Alfresco is more of a content platform than a content solution.
"Hyland operates more from a solutions perspective. We've combined the engineering strengths of Alfresco and Hyland's solution-based capabilities, so we can reach end users and developers.
Gartner's 2020 Magic Quadrant for Content Services Platforms named both Hyland and Alfresco as Leaders, with Gartner commenting that Hyland has 'harmonised' its releases across its portfolio as its platform evolves.
Gartner also analyses Hyland's industry expertise, governance adoption, integration depth, and its developing cloud presence.
On Alfresco, Gartner observes that the company has combined content services and migration into a single dashboard, consolidating information across disparate repositories. Gartner also comments on Alfresco's technical appeal, and its 'citizen developer process design' - that is, enabling developers to build and shape the platform.
Gartner notes, "On 22 October 2020, Hyland announced that it had completed its acquisition of Alfresco. Details of the ongoing strategy are not yet apparent, but Alfresco brings a more developed cloud strategy and a European presence to Hyland.
Chng says that for Hyland, part of that strategy involves positioning Hyland as a leader in the content services platform space.
The company is already recognised by Gartner as a Leader, and with the addition of Alfresco, Chng is confident that the company will create a comprehensive product that will meet customer needs.
"So whether it is in the area of cloud, process automation, governance, or process automation, we want to be able to provide a complete provider of content services going forward.
"From a completeness of solution and the ability to execute, we have a strong presence in solutions and platforms.
He explains that by integrating Hyland solutions into the Alfresco platform, there are many more opportunities for development and innovation in content services.
Chng shares some insights as to where Hyland is heading in the future, and he says that the company has come through the COVID-19 situation extremely well.
With a long string of acquisitions and capabilities including Another Monday for robotic process automation, Health ECM for enterprise content management and Learning Machine for blockchain this year alone.
"In Asia Pacific we are on target for a very strong growth year, particularly in terms of how we line up with the market situation - digital transformation is about working from home and the need to have content wherever you are. It's fundamental to every business.
"We can streamline and automate processes that are core to every business - and there's no stopping us."

Learn more about Hyland and Alfresco here.
Get your copy of the Gartner 2020 Magic Quadrant for Content Services Platforms report here.