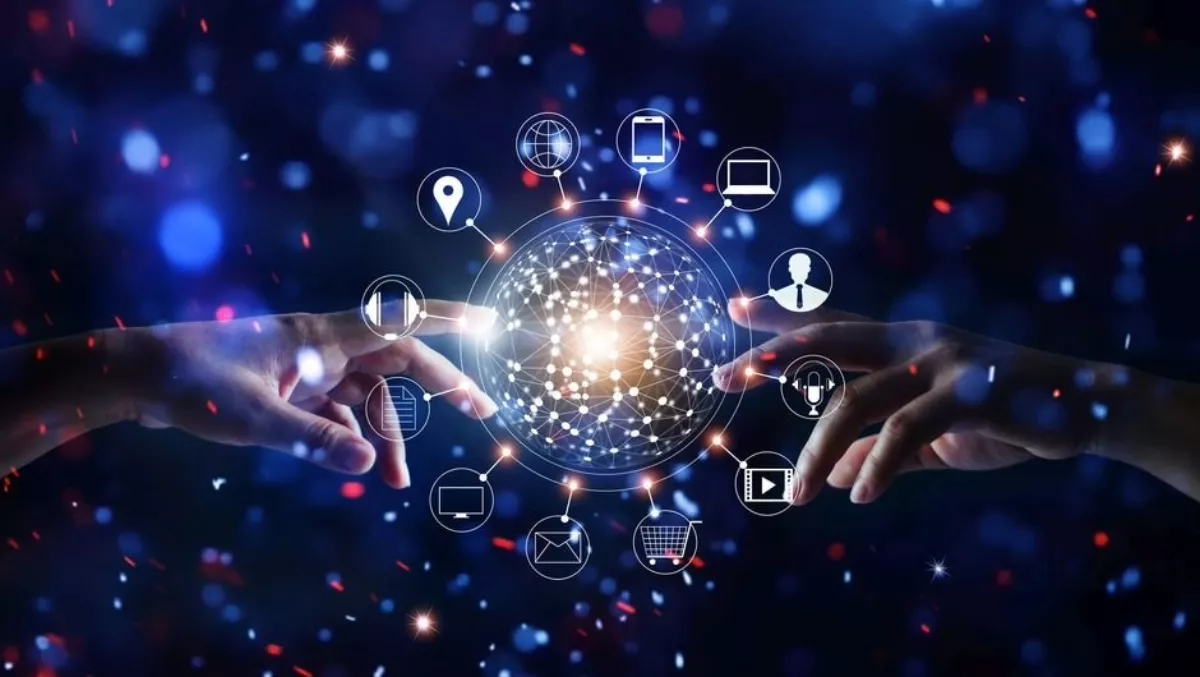 Interview: Kordia sets sights on in-building coverage in a 5G world
FYI, this story is more than a year old
The 5G rollout is gaining momentum, with many providers citing 2020 as the magic year that it kicks into action in the commercial space. Kordia is one of the leading 5G-ready vendors putting its weight behind the rollout across Australia and New Zealand – particularly in an area the company views as its 'sweet spot': In-building coverage (IBC).
"The big difference you're going to see between this mobile generation versus prior mobile generations is the blending of the fixed network with the mobile and radio access network (RAN).
"The sheer volume and speed of data coming through the mobile network essentially requires fibre to take the capacity away from the RAN just to cope – and it's not going to slow down anytime soon," says Kordia Solutions head of sales and marketing Matthew Madden.
Whether 2G, 3G, 4G, 4G+ or beyond, Kordia has been solving indoor coverage problems across Australia and New Zealand for 15 years. From multi-story buildings, a University /Hospital campus, or a transport tunnel, Kordia's Special Coverage Solutions Team are often the 'go-to' when it comes to solving complex mobile coverage issues for clients – including 5G connectivity.
The challenge when it comes to 5G is that most buildings weren't (and often still aren't) designed with mobile connectivity in mind. When you consider that most people use their devices indoors and an estimated 80% of mobile phone calls and data use now originate and terminate from inside a building, IBC is a crucial component both now and in a 5G future, particularly if it means a building – and all inside it – will have fast and reliable access to cellular networks.
"The issue is that the traditional mobile environment (2G and 3G networks) was designed for voice calls only, so penetrating buildings from the outside was easier due to the lower frequencies required to do so," says Madden.
"However, with the explosion of data to mobile handsets (on 4G and 5G networks) the reliance on IBC increases dramatically. If the vision for 5G is accurate, then the frequency and data demand is going to be much greater, which means building penetration becomes a greater challenge."
Nowadays some new buildings don't have a fixed line network distributed throughout the office, and calls are often routed from reception through to mobile devices. With a distributed antenna system that broadcasts cellular functions, it removes the need for phones on desks. Madden says that Australia in particular will be a hotbed for these kinds of setups, particularly as NBN has taken over last mile access and mobile operators are looking for alternate revenue streams to maintain margin as fixed voice markets continue to decline.
Kordia Solutions New Zealand head of sales, Glen White, outlines another challenge he often comes across in daily discussions with customers: new multi-story buildings are going up all the time, and this is affecting the quality of cellular coverage for both new and existing buildings nearby.
"As people build more properties, it puts more materials – like glass, concrete and steel – in the way of cellular coverage. This then creates a knock-on effect on the quality of coverage for cellular users in the surrounding area," he says.
"We're dealing with a number of properties that are retrofitting IBC solutions simply because of the sheer amount of infrastructure going up around them. It's having an effect on their business, particularly as we transition to a mobile only world, and they're needing to take immediate action to reassure both investors and tenants that connectivity isn't going to be a problem.
Another area in which cellular coverage has a major impact is mobility, particularly as more companies are moving away from fixed desks and physical infrastructure. Instead, there's more of a reliance on soft phones and mobile technology, which means more emphasis on cellular coverage.
That's a whole new consideration for property developers, who typically haven't had to deal with coverage issues in the past. Now they have to figure out how to solve these problems, and fast.
"In some cases, a Distributed Antenna System (DAS) is necessary but, you can't just plug this equipment into a mobile network without the approval and cooperation of the mobile network operators – and getting it isn't always simple," says White.
In an effort to simplify the IBC process, Kordia is liaising with the mobile operators to establish ways to help streamline the technical and commercial issues for building owners. This means that building owners don't have to step out of their comfort zone (or area of expertise) to try and figure out how to best engage with the telcos – Kordia does it all for them.
Better yet, Kordia is also able to offer complete end-to-end solutions - from design and build, right through to ongoing maintenance.
"We're in the world of 4G+ right now so we're already providing solutions and future-proofing them for customers," says Madden. "We can give customers the complete end-to-end view right from 2G to the upcoming 5G."
Kordia's 60-year-plus heritage in broadcast and history in RAN, as well as its work with broadcasters like Radio New Zealand, means that Kordia has been solving coverage issues for all types of scenarios for its entire company history. Tunnels, prisons, open spaces – you name it, Kordia has solved it.
Often, when builds done by other providers go wrong, it's Kordia who gets the call to fix it. However, the company is keen to ensure IBC is firmly on the agenda of all property developers and building managers.
"While equipment and services can be retrofitted to existing buildings with coverage problems, IBC solutions are best factored in at the build stage, and we hope that's where we'll come in too." White concludes.
Avoid coverage pain points, talk to the in-building coverage specialists and future-proof your business, your buildings and your workforce for a 5G world. For more information visit Kordia.com.au/in-building-coverage (Australia), or Kordia.co.nz (New Zealand).