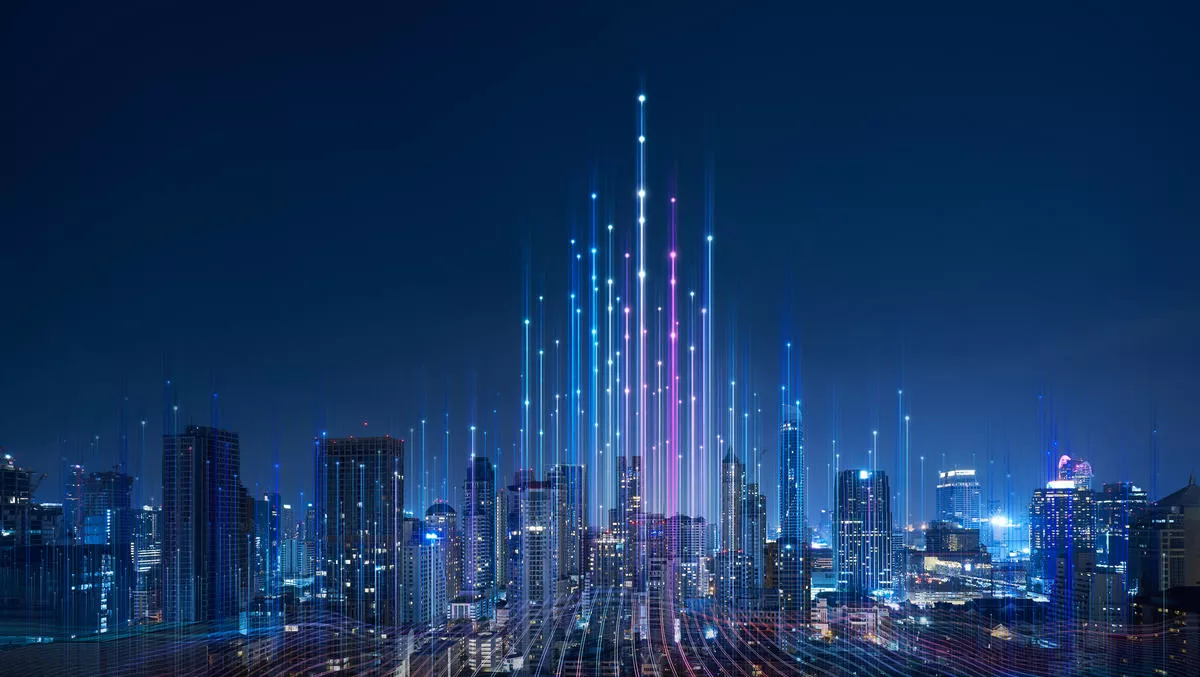 Interview: SAS outlines the seven AI-based trends you'll see in 2021
FYI, this story is more than a year old
Artificial intelligence is everywhere. Its ubiquity has - for the most part - transcended the hype of being an untrustworthy technology working behind the scenes to influence business and the consumers they serve.
So how has AI evolved and matured within the business landscape? We spoke to SAS Domain Lead – Advanced Analytics, Ray Greenwood, to explore AI trends, realities, and what's ahead for AI in 2021.
Reconfiguring the cloud for analytics
Broadly speaking, the cloud has been perfect for the storage and delivery of applications and services. Large-scale analytics have often been left to specialised research institutions and organisations with the right infrastructure and network power.
Greenwood believes that this year AI will play a major part in shaping the cloud to be focused more on analytics - not only large scale analytics processing, but also analytics that almost every business can use.
The year of the vaccine, and the role AI can play in healthcare
Australia and New Zealand's COVID-19 vaccine efforts are well underway. Behind the scenes, AI and analytics are playing strong supporting roles.
Not only do analytics support clinical vaccine trials, but they also support the financial aspects of the rollout, support packages, and the evolution of government digital services to support citizens during lockdowns. It's sobering to remember that these services didn't exist a little more than 12 months ago.
"These delivery mechanisms and services are in place in a way that they weren't before. If anything, the pandemic has accelerated the use of technology to address these problems," Greenwood says.
AI won't replace pharmacists or physicians anytime soon, but we will see the rise of augmented AI, or 'human in the loop' AI.
Greenwood explains, "Augmented AI will play an important role in terms of accelerating triage and many bulk decisions that take up a lot of time. Some decisions can be automated.
"If there are certain patterns and signals in either physical things, data, sensors or images that are hard to detect with the human eye - an X-ray, for example - a human will be involved and supported by an AI that might call things out that would otherwise be missed.
He also points to remote engagement and monitoring of patients through at-home care.
"We know that that tends to lead to better outcomes for the patient if they can have those treatments in a comfortable, familiar environment. And with an ageing population, we'll see more age-related issues, so the ability to treat people at home is going to be a real game-changer. It will also remove the stress on hospitals and specialists that need to focus on treating ailments that can't be treated any other way.
Decision-makers and employee trust in AI
It's one thing to declare bold plans to bring AI into a business, but it can end up being a very expensive lesson for some businesses if their frontline staff don't trust AI. Overcoming trust issues can be difficult, which is why SAS invests in techniques that help to make AI as transparent as possible.
"It needs to be apparent both to the developers and then the ultimate consumers of AI, why a decision was reached and how that decision was reached, and what influenced it. So all of that can help with explainability," says Greenwood.
Another challenge of AI is dealing with bias, specifically a broader awareness around the fact that AI must do better than just be a reflection of how things were in the past.
"It needs to deliver a future that we want, not just the past that we've had, that cognisance needs to be brought into the minds of all the people who are responsible for developing and investing in AI. The biggest discussion point for 2021 will probably be around this bias and transparency and the ethical application of AI.
Opportunities for digital transformation with AI
"Playtime is over" when it comes to AI and analytics, Greenwood says. The hype is dying down and it really is a matter of enabling AI to deliver the fundamental benefits that deliver value.
"There are challenges around the operationalisation of AI and analytics - organisations need to make these technologies work for them at scale. Those things that have not delivered AI, those experiments that have not created paths to production, they will disappear.
He says there will be a laser-like focus on AI that is highly productive and benefits return on investment.
"We can talk about the most exciting projects, but if AI is able to help clinicians develop a vaccine faster, well, then that's the sort of thing we want to be focusing on. There are high priority use cases for AI that absolutely can be addressed. We can't be distracted by the next 'shiny thing'.
Remote working and the hybrid workforce
There has been a lot of hyperbole about remote working being the new normal, particularly after the world got a taste of how businesses cope when their entire workforces become remote.
But Greenwood personally believes that the new normal will actually look a lot like the old normal.
"People will have more flexibility. The silver lining is that this period has given us the opportunity to prove a key thing: those whose work is more digitally oriented have the capacity to work from home and still be equally - if not more - productive.
"It has also been proven that it is not a good experience for people to be in isolation for a long time," he warns.
"For all of us who went through serious lockdowns, it was obvious and evident that people need human contact. Relationships can be sustained digitally, but they're absolutely more healthfully maintained, built over time, through in-person communication and contact.
"We've been pushed to the far ends of what's possible with working from home in a short timeframe, and we've adapted. But we're transitioning back to a more balanced equation now."
Smart towns and smart cities
Some organisations and governments would have paused transformation initiatives while the pandemic created financial uncertainty, but smart city initiatives within government would have had more momentum, Greenwood says.
These can be as simple as timely delivery of government services through digital channels, as well as crisis management.
He cites a timely example - as we conducted the interview, Sydney experienced its worst rainfall weather event in 30 years. Greenwood was watching it all from his office.
"SAS has done work in areas such as floodwater management, which is a classic example of a smart city bringing together IoT data. SAS and Microsoft are involved in bringing together Microsoft IoT capabilities with tested SAS analytic capabilities to do a better job of managing a response to something like a natural event."
Smart cities can help manage crisis responses better - and if the pandemic has taught the world anything, it's that smart cities fit well with systems that support resilience.
"In smart cities, we're more able to detect changes in patterns and behaviour that address supply and demand. For example traffic management that keeps things flowing, or hospital resource allocation in challenging circumstances.
"We don't just want to come up with a faster way of doing an analogue process. We want to completely transform those processes. We want to reimagine how those services are delivered, how those functions and systems are run and do them in a smart way. And AI is going to actually play a role in that we should be rethinking completely the need for some of those analogue services and replacing them with AI-driven systems.
A new generation of digital natives is entering the workforce
Every generation coming into the workforce brings the potential for fresh ideas and the evolution of what has come before, pushing boundaries and finding new ways to do things.
Digital natives have been inseparable from technology since the day they were born. Digital natives will be involved in creating smarter, more AI-driven versions of automation, but it's far from reinventing the wheel.
"Digital natives will be more comfortable and have a higher expectation of the AI-driven systems to build more APIs, as well as engage with and interact with those AI systems," Greenwood says.
He adds that digital natives will have a fundamentally different view on trusting digital technologies such as privacy - what does it mean to them? Ultimately, it will be reflected in how they help to develop those technologies.
"Their levels of trust and familiarity are going to drive the development of completely new systems and services that everyone else is going to want to adopt. So they're going to push the boundaries in the same way that other people push the boundaries on other social progress issues, they're going to push those with respect to the use of digital technologies, and hopefully in a way considered to be safe and useful."
"In 2021 there is now this big conversation around the ethical use of AI. Why wasn't this conversation being had absolutely ages ago? Maybe that is a symptom of the newer generation coming in and thinking about the more ethical use of technology?"
Only the future will tell.
Read more about how your organisation can use AI by downloading the How to take AI Projects from Start to Win ebook here.