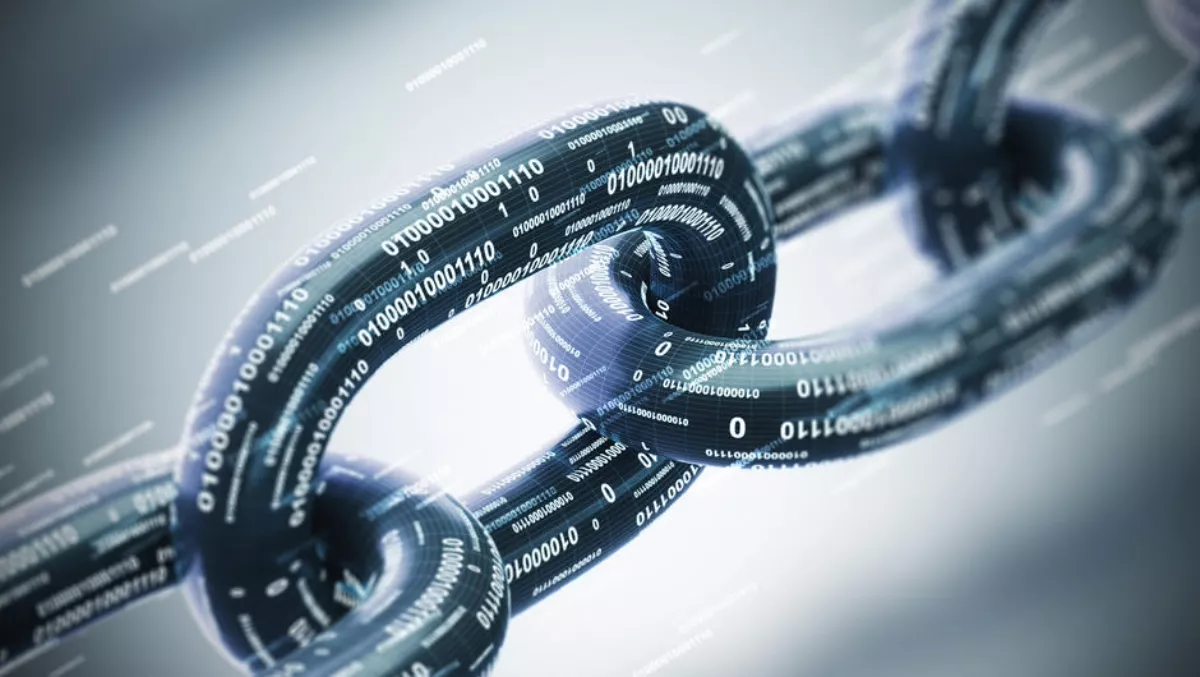 Introduction to blockchain: Why IoT and blockchain are a great match
FYI, this story is more than a year old
Maybe you've heard that Blockchain is a "new type of Internet," and cryptocurrencies like Bitcoin are the "new gold.
These hot topics are so closely linked that people get confused about whether blockchain and Bitcoin are actually the same thing.
But blockchain is simply one of the core technologies behind Bitcoin, and Bitcoin is just one application which leverages blockchain. Blockchain is now emerging as a critical solution in the evolution of other technologies – like the Internet of Things.
According to Cisco, the Internet of Things (IoT) will soon encompass 30 billion "things.
And it's proven difficult to figure out how to efficiently connect, collect, exchange and manage all this data while keeping it secure as it flows over a collection of expanding IoT networks.
That's where blockchain comes in.
The same characteristics that make blockchain essential for cryptocurrencies are what make it so valuable for the IoT.
Blockchain gives users confidence that sensitive and valuable data can fly around global networks and remain completely safe and unalterable. Blockchain enables trust.
And it can be more efficient with interconnection.
It's a matter of trust
In blockchain, data about transactions is split it into "blocks" that are "chained" together through a unique 64-character digital signature, and then these blocks are separated and sent out across a network of computers.
When leveraging blockchain, transaction data is not shared solely with the participating parties but with all parties in the network. This network could be public where anyone can participate, like Bitcoin, or it could be permissioned, like the Food Safety Network.
When each transaction is approved by the network, the associated transaction block becomes part of the existing chain, not only within the transaction participants' ledgers, but all ledgers.
Consensus between computers in the network ensures that the shared ledgers are exact copies and lowers the risk of fraudulent transactions, because tampering would have to occur across many places at exactly the same time.
Therefore, even if a single entity's ledger is compromised, changing data within it will not impact the integrity of the entire blockchain, as the other ledgers in the network will identify the problem. It is in this scenario that blockchains are considered "immutable.
Blockchain makes cryptocurrencies possible by offering bulletproof efficiency, security and verifiability – all without the middle man.
These same characteristics make blockchain valuable in ANY use case where it is important to record autonomous, machine-to-machine transactions – which brings us to the Internet of Things.
The IoT's value is in the data, and concerns about the vulnerability of this data as it moves across vast, automated systems of sensors and machines are real.
Blockchain addresses this by making this data traceable and safe across expansive networks. It adds layers of efficiency and certainty that can make the IoT more useful and compelling, even to reluctant adopters.
Here are a few specific benefits of a blockchain-IoT pairing:
Trust: Blockchain provides a high level of security and transparency. This allows companies to quickly verify information, establish trust, monitor progress, and trigger payments without relying on a centralised authority or constant human intervention.
Speed: Peer-to-peer, device-based contracts and ledgers accelerate the exchange and processing of data.
Simplicity: With blockchain, organisations can exchange data, transfer goods, and automate business processes without setting up expensive centralised IT structures.
Agility: Blockchain enables contractual behavior between entities on the fly, without any third party to "certify" the IoT transaction.
The use cases for blockchain in the IoT are varied and span industries.
In pharmaceuticals, for instance, hospitals and non-governmental organisations require proof (usually delivered via temperature sensors) that shipped medicines have not been exposed to specific conditions that might compromise their quality.
Blockchain supports a tamper-proof record that shows the conditions the medicine was shipped under during its entire journey.
Work to better marry blockchain with IoT in industry is also underway. Recently, Cisco, Bosch, Bank of New York Mellon, Gemalto, Foxconn and blockchain startups BitSE, Consensus Systems and Chronicled set up a consortium to work on how blockchain can be used to secure and improve the IOT.
Blockchain, the IoT and interconnection
Both blockchain and the IoT need interconnection to function as they should. A key characteristic of interconnection - private data exchange between businesses - is that it brings counterparties as close to one other as possible out to the digital edge.
This reduces latency and increases performance. Interconnection also optimises security, because direct connections are the safest connections possible.
Maximum security and superior performance are both requirements for blockchain and IoT applications, and an interconnection-first IT strategy called an Interconnection Oriented Architecture (IOA) is a way to achieve both.
Article by Chiaren Cushing, Equinix blog network.