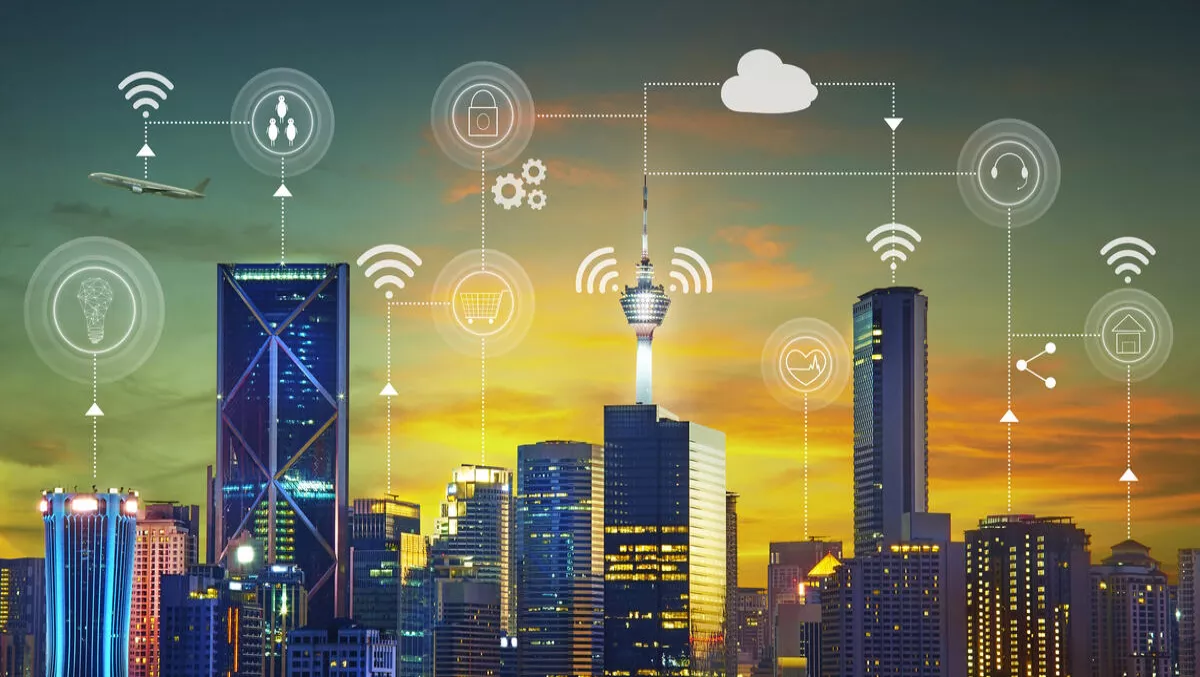 The IoT age: In the race to evolve, can you keep up?
FYI, this story is more than a year old
With the rise of the Internet of Things (IoT) and other applications in today's highly digitalised world, like the development of Smart Cities – a reliable infrastructure that's easy to instal and manage is not just a bonus.
It's a critical requirement.
Today's digital world is demanding. And for those business that want to get ahead, the pressure is on now more than ever. Many organisations have applications that require reliable, high-capacity data transfer in demanding scenarios.
If this sounds like you then there is a solution ideal for your needs – that solution is the Allied Telesis AR2010V.
The ARV2010V is the go-to solution that excels in demanding scenarios – from IP video surveillance and outdoor digital signage to remote office VPN back-up and critical Machine-to-Machine (M2M) telemetry in remote or mobile environments.
Allied Telesis is a leading provider of hardware and software products – giving customers the ability to build secure and scalable data exchange solutions.
For nearly 30 years, Allied Telesis has been delivering intelligent, innovative and reliable solutions to a wide range of clients – from enterprise organisations to critical infrastructure projects around the world.
But if that doesn't convince you - how about the AR2010V's combination of power VPN functionality, comprehensive routing, innovative high-performance device connectivity?
And to top it all off – it's easy to use and highly secure.
Moreover, in the Internet of Things age, organisations are required to meet the demands of industrial deployments and need solutions that deliver the performance and reliability demanded.
And they can – with the Allied Telesis IE300 Series of industrial Ethernet, layer 3 switches.
Featuring high throughput, rich functionality and advanced security features – the IE300 is built for the demands of today's digital world.
Ruggedised to meet the latest industrial Ethernet standards for temperature, vibration and electrical noise, the IE300 is here to support reliable network switching.
The IE300 is packed full of features that make is ideal for today's digital demands. The IE300 has IEEE 802.3at PoE+ sourcing (30W), Hi-PoE sourcing (60W) and high Availability Network Power (HANP) to retain PoE sourcing on hot-restart.
With the IE300, you've got redundant power inputs for higher system reliability, ACLs for traffic management and IPv6 management for up-to-date requirements.
And that's just the beginning.
The Allied Telesis IE300 has the industry recognition to back it up. The switch won the Best New Hardware Product at the 2017 Network Computing Awards.
Networks must constantly evolve to keep up with the demands of the Internet of Things age. To get ahead of the competition, you've got to get with a solution that truly understands this evolution – that solution is Allied Telesis.