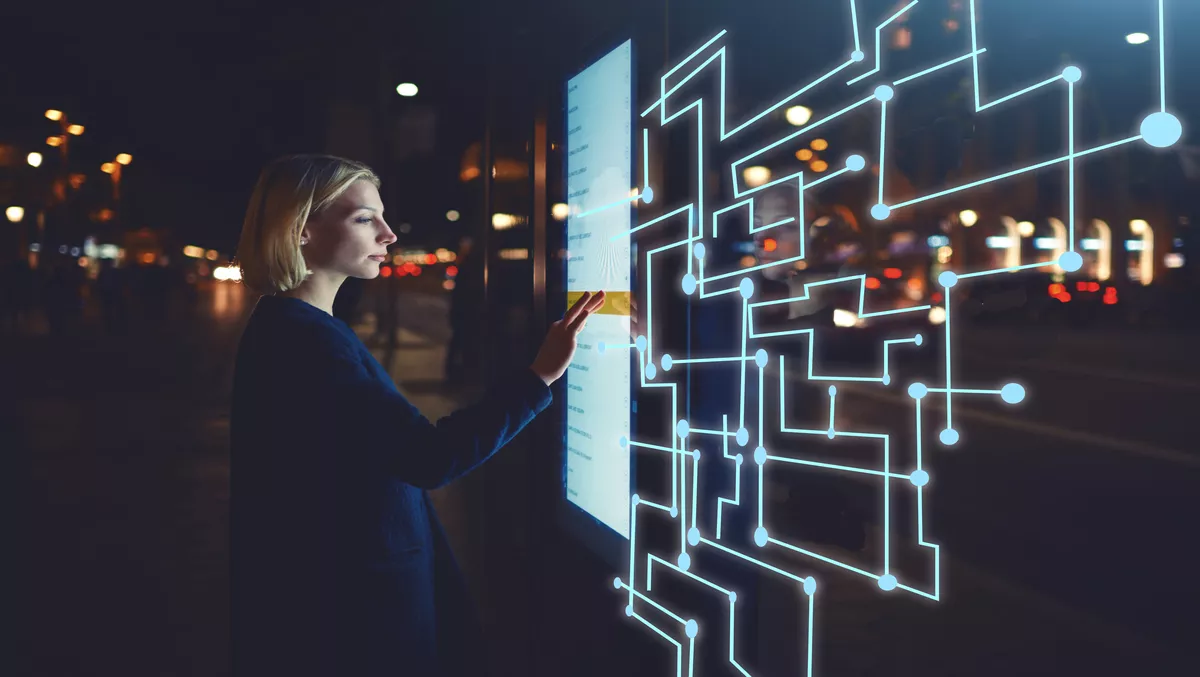 IoT for seasoned professionals
Thu, 10th Mar 2022
FYI, this story is more than a year old
As the global IoT market booms, the opportunities to create smarter connected environments in and across nearly any industry sector in the coming years will be exponential. And whether you're a new player on the scene or have a solid set of projects already in your CV, there's always room to learn more.
Tristan llich is a perfect example of this. As an Executive Council member of the NZ IoT Alliance and an electrical engineer with 25 years plus experience in multinational consultancy Aurecon, Tristan felt he had a good grasp of IoT.
When it was time to go out on his own and start up his consultancy TSquared, he saw a formal qualification in IoT as a way to bolster his credentials and his network. So he enrolled in the Postgraduate Certificate in Connected Environments with Tech Futures Lab.
What Tristan learned was more than he had expected.
"..it exceeded my expectations. I learned a lot and made some great connections. I got a lot out of the industry speaker sessions. Each one was an expert in their vertical - whether it was AI, machine learning, or data - and they were shooting to the moon in terms of the stuff they were doing. When you get to see a whole lot of stuff over a reasonably short period of time, you put all that together, and well, that's actually the industry. For me, it's been a lightbulb moment..."
Up to date learning for fast-evolving industries
The learning approach at Tech Futures Lab is to bring in 'best in class industry experts to reflect and connect all the facets of emerging technologies, to support people to identify pathways and innovation opportunities not yet explored.
It's not just limited to digital technologies either - the programme explores the ethical considerations of data collection and analysis, it encourages getting to the heart of a problem well ahead of any solution design and it analyses the sustainability of any outcomes - for people and our planet. Currency of information is key to a territory that is evolving every day.
"The speakers brought a huge amount of capability, all very mature in their particular domains. It was a refreshing approach, as opposed to a traditional qualification where there's one tutor who teaches you about everything."
Loving the problem, not just the solution
Getting to the heart of a problem was a shift in approach for a do-er like Tristan. Engineering is about solving problems, and in a consultancy capacity, it's 99% of what he is tasked to do for clients.
"As an engineer you're innately trained to fix problems, not to live with them. Most of us think like that: I've got a problem and I want to solve it. But actually, if you can ruminate on the problem, often you'll find the problem is not actually the real problem, it's the system."
Learning about Connected Environments opened up a perspective for Tristan he hadn't seen before.
"Connected Environments is actually about organisational change. It's taking an analogue business and making it a digital one. That means you need to break apart all of the business processes and systems, work out how to simplify them, and then how to get insights out of them. Understandably, people are drawn to the tech, but the device is almost the last thing you're thinking about. There are already a bunch of solutions out there looking for problems. But what's most important is to learn to spend the bulk of your time in the problem space - because that's where the real gold lies."
Mixing with others outside of your game
The diversity of professions and experiences that the Connected Environments programme attracts means there's a great deal of cross-pollination that occurs in any given cohort. A group assignment mid-way through the programme gave Tristan a better understanding of the marketability of a solution - its commercial viability, where funding and investment might need to come from, and therefore how best to pitch the idea.
"A lot of us started with a solution in mind, 'I've got an idea and I want to make this thing'. But there's quite a lot in between the idea and the reality. It's a journey and doesn't really follow how you'd do a traditional business case."
Practical learning online = use it your day job
Today's rapidly changing environment means no one has time for long format learning that's theory-based. It's all about tight packages of contemporary knowledge and insight, and practical skills and tools that can be learned one day and applied the next. This is how Tech Futures Lab delivers all programmes, and the Connected Environments postgraduate certificate is no exception.
Online learning also means distance plays no role in refreshing and extending your skillset. Whether you're based in Aotearoa New Zealand or abroad, programmes are designed to complement and accommodate busy professionals, so digital collaboration tools make it easy to stay connected with programme facilitators, industry contributors and fellow learners. Yet classes are live and facilitated, providing support and connection for discussion, debate and sharing ideas.
Propel your career in IoT
Every day, new IoT and connected environment solutions are brought to the market. Whether they succeed or fizzle out will hinge on their ability to solve the problem they are designed for. That takes a well-rounded approach.
The Postgraduate Certificate in Connected Environment offers that, with an up-to-date, finger on pulse approach to bolstering your knowledge and skills in an industry that will only grow bigger.
So what are you waiting for? There are problems to be solved!
"With IoT right now, you can get onto the ground floor of this growing industry. This course gives you that rounded approach. There's hard work of course - you have to do it to actually get to the outcome you might not have thought of. You have to be prepared to stop doing stuff and focus on the bit that will be successful. Otherwise, all you've got is just a good idea."
Find out more about the course and Tech Futures Lab here.
In 2022, we have domestic scholarships available for people working in areas of impact and those over 60yrs old. If that's you, get in touch to talk with us today. If you live outside of Aotearoa New Zealand but want to get in on this programme, reach out. We've got plans for 2022.