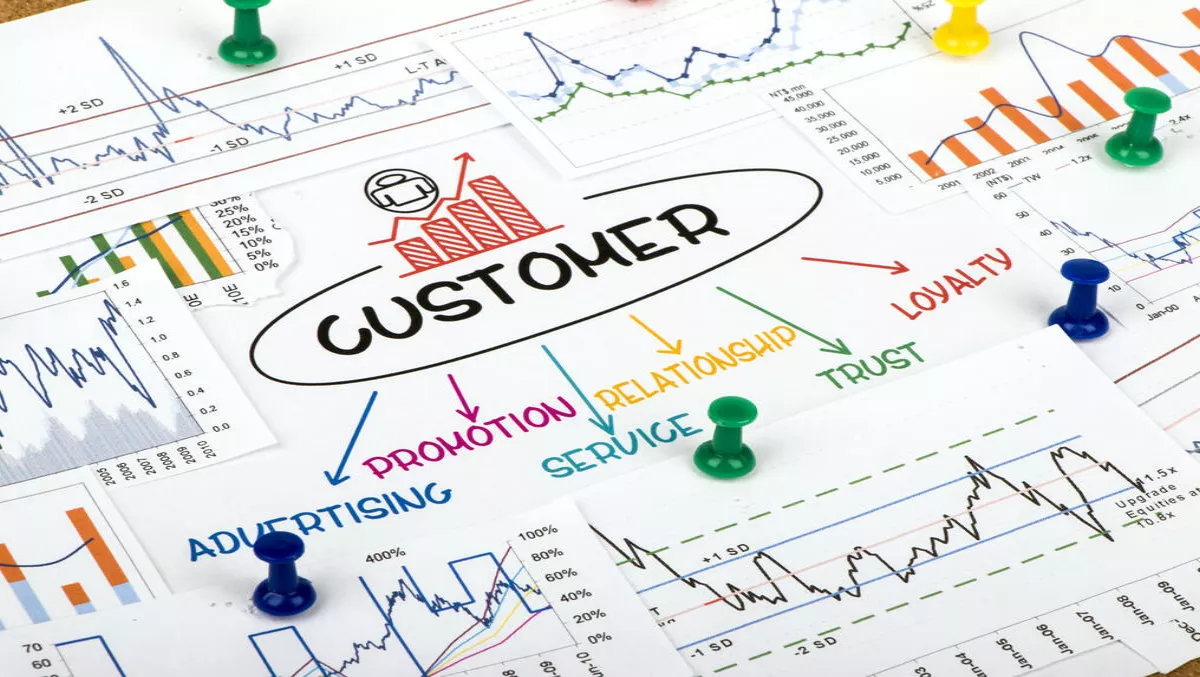 Is your customer experience strategy reaching expectations?
FYI, this story is more than a year old
Forrester Research has found that only 27% of organisations have 'very effective' customer experience efforts, while Gartner Research found that 89% of marketers believe customer experience should be the primary differentiator for their company. So why is there such a big disconnect?
NICE, a customer experience improvement and enterprise software solutions provider, believes that a lack of customer interaction visibility is part of what's causing the problem.
While Voice of Customer (VoC) strategies provide customer insight about an organisation, it is limited by capturing minority viewpoints, being a single channel and difficult to visually interpret. In addition, NICE says that it only measure's a point in time along a customer experience journey, not the entire thing. As a result, the data's usefulness can only go so far.
"Companies want to have a meaningful conversation with customers but the sheer scale involved makes it difficult. These challenges don't mean companies should give up on hearing what their customers have to say. In fact, customer interactions are arguably the single most important data source for most businesses in terms of identifying the true customer experience and effort. Modern enterprises can gain significant advantages by unlocking behavioural insights that are currently hidden in customer journeys," says Gerry Tucker, managing director, ANZ, at NICE.
So what's the answer? Tucker believes that an holistic and multi-point approach using contact centres, social media, retail, surveys and chat provides an 'omnichannel' view of the customer's entire journey.
Having the data is one thing, but making it actionable is another. NICE recommends that using omnichannel analytics and data visualisation, it will help organisations capture all interactions, with relevant real-time analysis.
VoC should be seen as a tool, but also real interactions form the 'building' blocks in the customer relationships. To optimise customer experience, organisations must take into consideration what has happened before the interaction and what is likely to happen after.
"These analytics can reveal customer behaviour changes or patterns. They also identify where processes are working or failing, in both traditional assisted and newer unassisted digital channels. It lets companies invest more strategically, and balance the need for increased productivity with the imperative to improve the customer experience. In doing this, companies can work towards the ideal, which is a streamlined customer journey that makes it easy for customers to get to the outcome they need," says Tucker.
Improving the customer experience journey can include seamless customer engagements, locating inefficiencies for improvement, self-service channel optimisation and containment, and finally, finding business issues that will have the highest impact for both the organisation and its customers.
"People are used to self-serving by now, and many prefer it. By pushing customers to self-service channels where possible, companies can reduce complexity and save money. It's important to use analytics to understand which channels customers prefer and are willing to use, however, to avoid any potential backlash from removing preferred channels," says Tucker.
Analysing and investing in the right channels can help decrease costs while improving customer experience, as impossible as it may seem. An example includes using more digital channels that require fewer human resources, NICE says.
"The result is a responsive, agile customer-driven organisation that understands customer motivations, constantly improves operational processes, and delivers exceptional customer satisfaction," Tucker concludes.