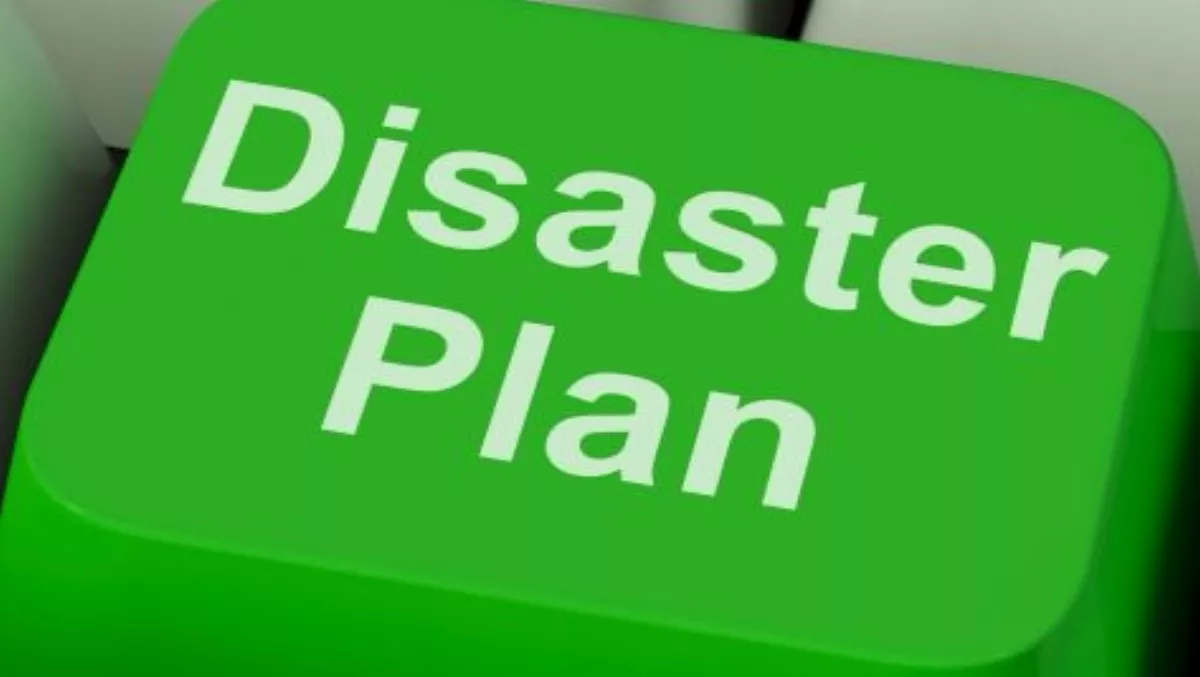 IT downtime could mean the end of business
FYI, this story is more than a year old
CenturyLink is warning organisations that IT downtime could mean the end of their business, if they don't have a sound disaster recovery plan in place.
The company says unexpected downtime is reality for any business that relies on information technology, but lost productivity isn't the only consequence.
"Whether caused by natural disaster, breach, or employee error, the risks of IT infrastructure going down are enormous," warns Stuart Mills, regional director, ANZ, CenturyLink.
"More than ever, companies need to be prepared," he says.
"Providing high priority protection for everything is unrealistic from a cost perspective. That's where a solid disaster recovery strategy comes into play."
CenturyLink has identified six ways implementing a backup recovery plan with the help of a trusted managed hybrid IT provider can help save a business.
Identify mission-critical workloads
To develop an effective backup recovery plan, Mills says organisations need to evaluate each business process and identify what the affects would be if associated systems were to go down.
"This process lets businesses determine where its mission-critical workloads reside and how to protect them when things go wrong," he says.
Consider data center locations
"There's nothing wrong with having a primary data center located near the business for performance purposes, but it's imperative to know whether it's in a location that is susceptible to a natural disaster," says Mills. "A backup recovery plan means organisations have to know and carefully consider their data center locations to help plan for contingencies."
Redundancy and replication
Most organisations have third-party vendors that guarantee some level of redundancy and replication of database services, Mills explains. "However, even the strongest service level agreements (SLAs) can't ensure an event that interrupts service won't occur," he says.
"With a disaster recovery plan, businesses know, without any uncertainty, that their critical workloads are replicated across multiple, geographically-dispersed data centers."
Communicate in a crisis
"The last thing a business needs during a disaster is employees, partners, and customers scrambling around trying to figure out what to do," Mills says.
According to Mills, a disaster recovery plan involves clear communication with employees about various contingencies. "Employees need to know what to do to resume operations as quickly as possible," he says. "Ensure that a communication plan is architected in a way that works for everyone."
Identify recovery times
Organisations that don't know how fast they can recover from infrastructure failures risk serious affects from downtime, Mills warns.
"However, by established recovery time objectives (RTOs) and recovery point objectives (RPOs), organisations can plan, so that when a disaster does strike, they will know exactly what systems will come back immediately and what data is affected," he says.
Staying up to date
"Organisations change. Business requirements change. Even vendors change," says Mills.
"If an organisation is not keeping up, disaster recovery plans can lapse, and that can be just as catastrophic as not having a disaster recovery plan in place at all," he explains.
Mills says businesses that maintain regular disaster recovery testing will be able to adjust to accommodate new workloads, infrastructure, and other systems vital to business continuity.
"In a perfect world, companies would have 100% uptime without having to think about it, and that uptime would always be affordable," he says. "Unfortunately, systems go down, and providing high priority protection for everything is unrealistic from a cost perspective.
"That's where a solid disaster recovery strategy can save a business," adds Mills.
Related stories
Top stories