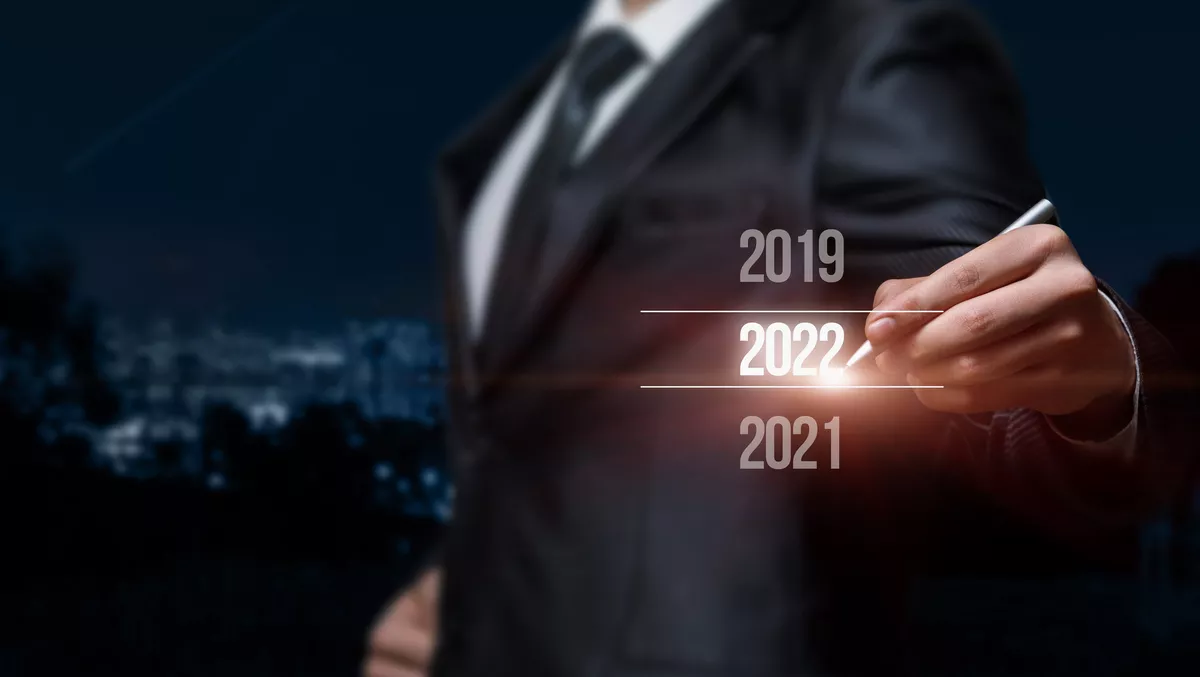 IT leader predicts HR tech trends for 2022
FYI, this story is more than a year old
With 2022 guaranteed to show continued growth and development in HR tech software, Nick Bailey from WorkForce Software lays out several key insights for the year to come.
Bailey, WorkForce Software's senior VP for APJ, says decision-makers are shifting their focus towards the employee experience and maximising workflow efficiencies. This is reflected in the dramatic shift in how we work due to COVID-19.
"2021 has graced us with its challenges with the ongoing pandemic continuing to shift the way we work and push business leaders, employers and employees alike to adapt and be agile to these many changes," says Bailey.
"These shifts in ways of working have also acted as the catalyst to adaptations in HR tech, which begs the question, what can we expect to see in 2022?"

Ongoing technology shifts
A recent Deloitte Millennial Survey predicts that by 2025 two-thirds of the workforce will hail from Gen Y and Gen Z. These two groups are digitally native, have high expectations and want to be heard by their employer. Bailey says to prepare for this generational shift adequately, companies will look to keep pace with technology advancements, he says 2022 will see companies continuing to improve their technology, with digitisation having a significant impact on employee experience.
"Seventy-eight percent of employees say technology provided is a key factor when choosing an employer," says Bailey.
"This includes common manager and employee processes such as the ability to check a schedule, request time off, check pay, bid for overtime and more."

Micro surveys
"We are seeing a change in employee engagement surveys," says Bailey. "Traditionally, larger companies only check in with their employees a few times a year with company-wide surveys."
"However, new trends show that companies are benefiting from micro surveys, keeping in touch with their employees and capturing their sentiment 'in the moment' as things are happening in real-time."

The return to growth and building resilience
Moving into 2022, there will be an increased focus on returning to growth and building resilience. Bailey says ongoing challenges will plague the labour market so that excellent employee experience will be a key differentiator for competitive advantage. He says this means a strong focus on building relationships through open communication with managers and employees, so employees feel like an integral, valued part of the business's success.

Continued adoption of cloud solutions
The pandemic has exposed how inflexible many enterprise solutions are and has ushered in a move to cloud solutions as a result.
For example, the ability to make changes to sick pay and absence rules and implement contact tracing or pre-shift health screening was challenging under these older systems.
"As we continue to adapt and move through the pandemic, expect to see an ongoing shift to cloud solutions," says Bailey.
"Companies who adopted this system found themselves able to react more quickly and therefore build resilience into their operations."

The endless transformation of HR digital
Bailey says employee engagement has been a key benefactor in the fast shift to be HR digital in the coming years. He believes 2022 will likely see a continued cadence in this move to streamline processes, adapt to new technologies and adequately engage with employees.
"There have traditionally been two pillars in the digital transformation of HR, HR and payroll, but there are actually three: HR, payroll and time," he says.
"Time is now where you track time, compliance, absence. You schedule your PTO, schedule your labour, and forecast your labour demand. The addition of time adds a more strategic approach to employer processes and keeps employees engaged with a positive experience."
Hybrid working and training opportunities
According to a McKinsey - Company report, the pandemic has resulted in the increased hire of remote workers, revealing that more than 20% of the workforce could work remotely three to five days a week as effectively as if working from an office.
Bailey says this trend is likely to continue, but at a potentially lower rate than current levels. He says hybrid and remote working is here to stay, and businesses will have to introduce training opportunities for employees which suit this hybrid model.
"Otherwise, they risk being left behind by the wider workforce. Providing equal opportunity for hybrid/remote workers allows for a more positive experience for companies," he says.
"With hybrid workers accounting for 20% of the workforce, it leaves a whopping 80% who cannot work remotely, the deskless workers, who need to be interacting with customers but still want to be connected to their co-workers who may be remote and even located around the world."