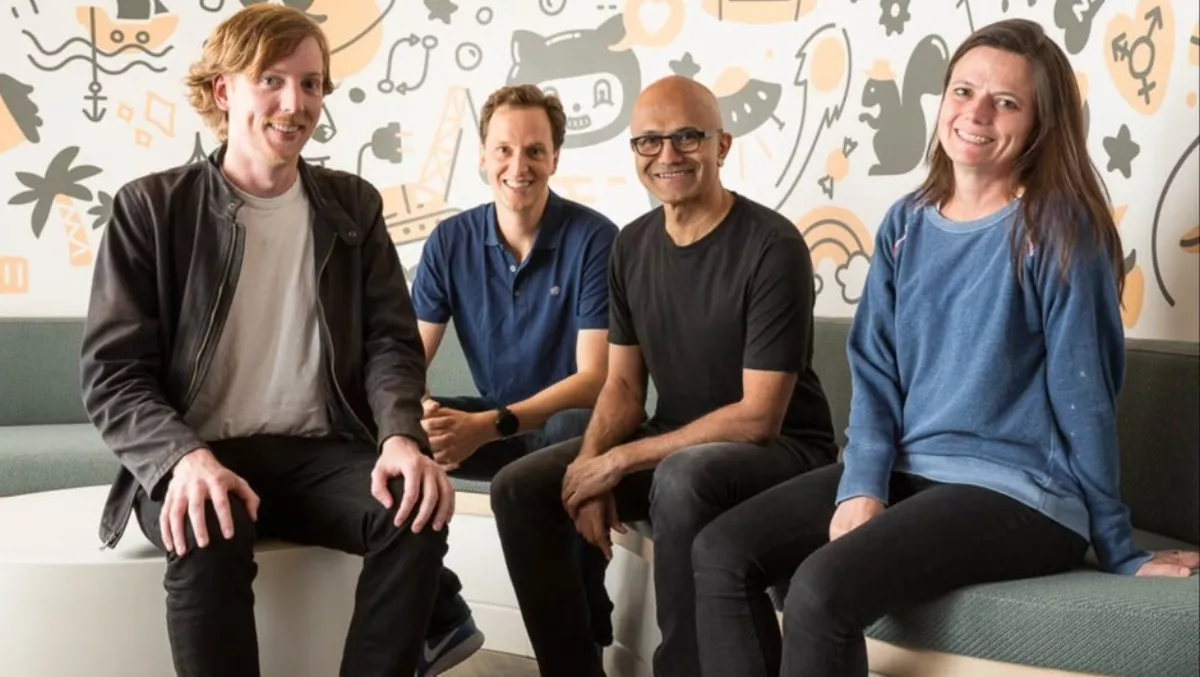 It's official: Microsoft now owns GitHub
FYI, this story is more than a year old
Microsoft officially closed the acquisition of GitHub last week, but there's no danger to the 'developer first' ethos that has shaped GitHub into a hub for more than 28 million users and 85 million code repositories.
The US$7.5 billion deal brings Microsoft closer to the heart of developer communities; with new CEO Nat Friedman replacing former GitHub CEO and co-founder Chris Wanstrath.
Friedman announced the news in a GitHub blog last week, announcing that this week is his first as new CEO. "Ultimately, my job is to make GitHub better for you," he writes.
"I've spent the past few months meeting with hundreds of developers as I prepared for this role, from maintainers to startups to large businesses. The passion for GitHub is amazing—both in the areas where we excel and in the areas where you want us to do more. I've learned a lot from these conversations, and listening to our customers will be a core part of how GitHub operates as a company.
Friedman says that GitHub will continue to operate independently as a community, platform, and business. It will also retain its product philosophy.
Microsoft CEO Satya Nadella wrote about the acquisition in June 2018. He stressed that the move reflects a world in which developers will be at the centre of solving the world's most pressing challenges.
"Microsoft has been a developer-focused company from the very first product we created to the platforms and tools we offer today. Building technology so that others can build technology is core to our mission to empower every person and every organisation on the planet to achieve more," Nadella wrote.
GitHub will also take into account three objectives for the future:
• Ensuring GitHub is the best place to run productive communities and teams • Making GitHub accessible to more developers around the world • Reliability, security, and performance.
First in line is GitHub users' daily experience using the platform, and an increased focus on its paper cuts project.
Nadella added that Microsoft is 'all-in' on open source technologies.
"We have been on a journey with open source, and today we are active in the open source ecosystem, we contribute to open source projects, and some of our most vibrant developer tools and frameworks are open source. When it comes to our commitment to open source, judge us by the actions we have taken in the recent past, our actions today, and in the future.
Microsoft says it will focus on three clear opportunities:
• Empowering developers at every stage of the development lifecycle • Accelerating GitHub for enterprise use • Bringing Microsoft developer tools and services to new audiences.