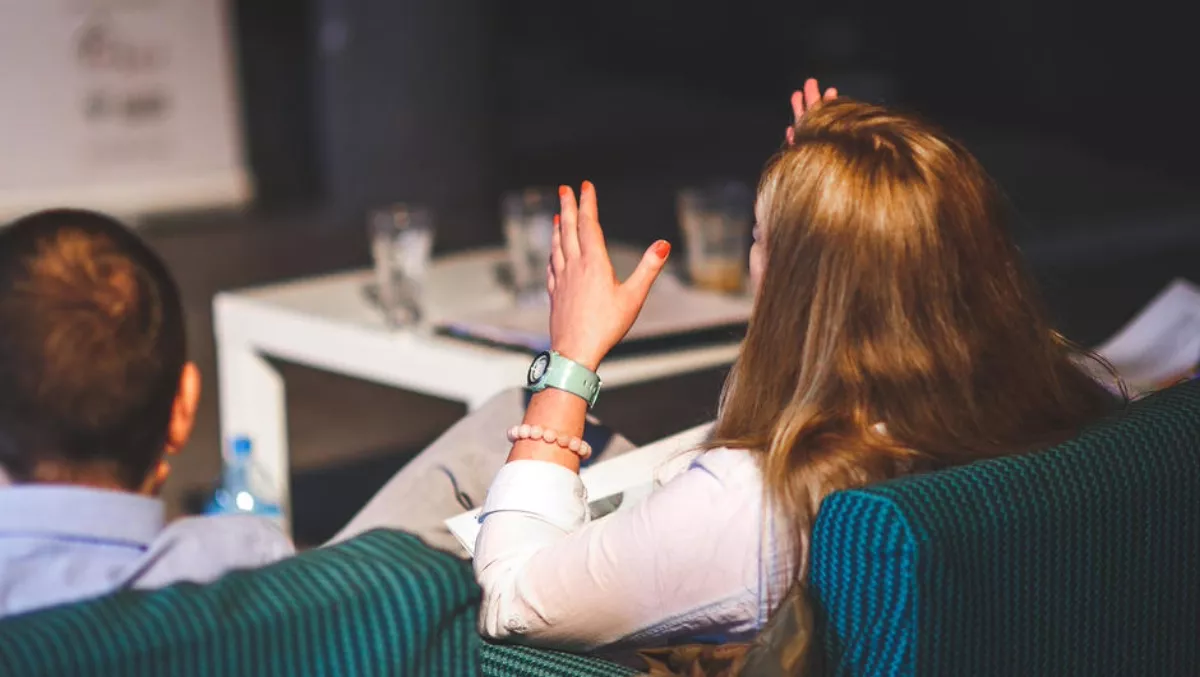 IT salaries on the rise, gender pay gap getting smaller
FYI, this story is more than a year old
New research has shed a light on the state of gender diversity in New Zealand, as well as highlighting an increase in IT salaries across the country.
Absolute IT's Tech Remuneration Report is updated every six months to capture the remuneration details of the nation's IT employees. This year, the report surveyed over 4500 salaries to determine that this year the national IT median salary is $90,000, which is up 10% from $82,000 recorded in June 2017.
This spike in the median base salary is primarily driven by increases in the following categories: Software Architects, Developers (Software/Front-end/Back-end/Full stack developers), Consultants and Network Engineers.
A regional breakdown
By region, Auckland had the biggest jump in median salary rates.
The region's median salary is now at $93,500, an increase of 14% from the previous $82,000.
Contracting rates in the region rose by 6% and are now $95/hour.
Wellington continues to offer IT professionals the highest remuneration levels. The region's median base salary rate is up by 12% to $97,000.
The median contracting rate in Wellington jumped 5% and is now $100/hour - the highest in NZ.
In Hamilton, the median base salary is up 11% to $83,500, and the region is the only market that saw no change in its contracting rate which sits at $85/hour.
In Christchurch, the median base salary increased by 8% to $78,500 and the contracting rate is up 7% to $95/hour, on par with the contracting rate in Auckland.
Benefits and bonuses
Wellington leads the country as the region with the highest bonus rate of $7000, while Auckland and Hamilton both offer a median bonus rate of $5,500 and Christchurch has a $3,750 bonus rate.
The report identifies the biggest demands from IT jobseekers is the need for work/life balance.
And it comes as no surprise that flexible working hours is still the number one benefit in New Zealand offered to IT professionals.
Mobile phone or mobile allowance and healthcare round out the top three benefits that IT professionals receive in NZ.
Gender pay gap
Women are still underrepresented in the IT industry in New Zealand, Absolute IT's report finds.
Only 22% of the nation's employee pool is female, and those women have a median base salary that is overall 4.5% less than their male peers.
However, this data does show a slight decrease in the nation's gender pay gap which was recorded at 7.2% in 2015.
By region, Wellington has the highest number of women working in IT (21%).
The region also offers women the highest median base salary of $93,000. However, this is still 5% less than the median base salary of $98,000 recorded for men.
In Auckland, the difference is 5.5% between male and females with the former earning $95,000 while women are recorded as having $90,000 median base salaries.
Hamilton has an 8% difference in reported median base salaries - males earn $85,000 and women $78,000.
Hamilton is also the region that has the lowest number of women working in IT (16%).
Christchurch has the biggest gender pay gap with women earning 11% less than men.
The median base salary for women is $72,000 while it is $80,000 for men.
Where are NZ's female board members?
While the number of female board members is on the rise globally, New Zealand lags behind, according to new data from the New Zealand Stock Exchange (NZX) Gender Diversity Statistics report.
The report shows that although female directors rose from 17 to 19% at NZX listed companies, which is an increase of 13% since 2013, the country is behind Australia, the U.K, the US and Canada in representation of women in board positions.
Despite the increase, 19% is still low.
Miranda Burdon, chief executive officer of Global Women, which advocates for board diversity, says that while the public sector has achieved 40% female leadership, the private sector - while making progress - is still underperforming.
Burdon explains, "As a modern nation, we expect a vibrant business ecosystem that is prepared for a changing world. Shareholders in Kiwi businesses deserve that, too, and that means addressing this imbalance."
"The NZX diversity report shows us that large NZ companies are leading the way by increasing gender diversity at board and executive team level."
32 Kiwi companies - approximately one in five of all 164 NZX-listed companies - still lack any female thinking at the highest level (zero female board members).
"We challenge the 32 companies without any female board members to make 2018 the year they bring more women in to their boardrooms."
A number of key companies in New Zealand appointed their first female board member in 2017, which include Tegel, Mainfreight, Moa, South Port New Zealand and Metro Glass.
Around the world, movement is continuing towards gender diverse leadership.
Several countries, such as Israel, Greece, India and Kenya, have specified quotas or limits for gender representation on company boards.
The EU is pushing for a quota of 40% females in leadership roles in business, as critics say change is not happening fast enough on its own.
New Zealand has no such legislation, and Burdon says that while quotas can be circuit breakers, they are not necessarily ideal solutions:
"If a quota is required it is often a response to resistance to change. Implementing the quota doesn't change this attitude as it forces the point, making it a potentially unconstructive environment."
"The true leaders in New Zealand, such as Westpac's David MacLean, Transpower's Alison Andrews, and Air New Zealand's Christopher Luxon, are setting clear targets and addressing gender representation quickly and consciously.
Burdon concludes, "They know it is not only good for business, it is the right thing to do."
Related stories
Top stories