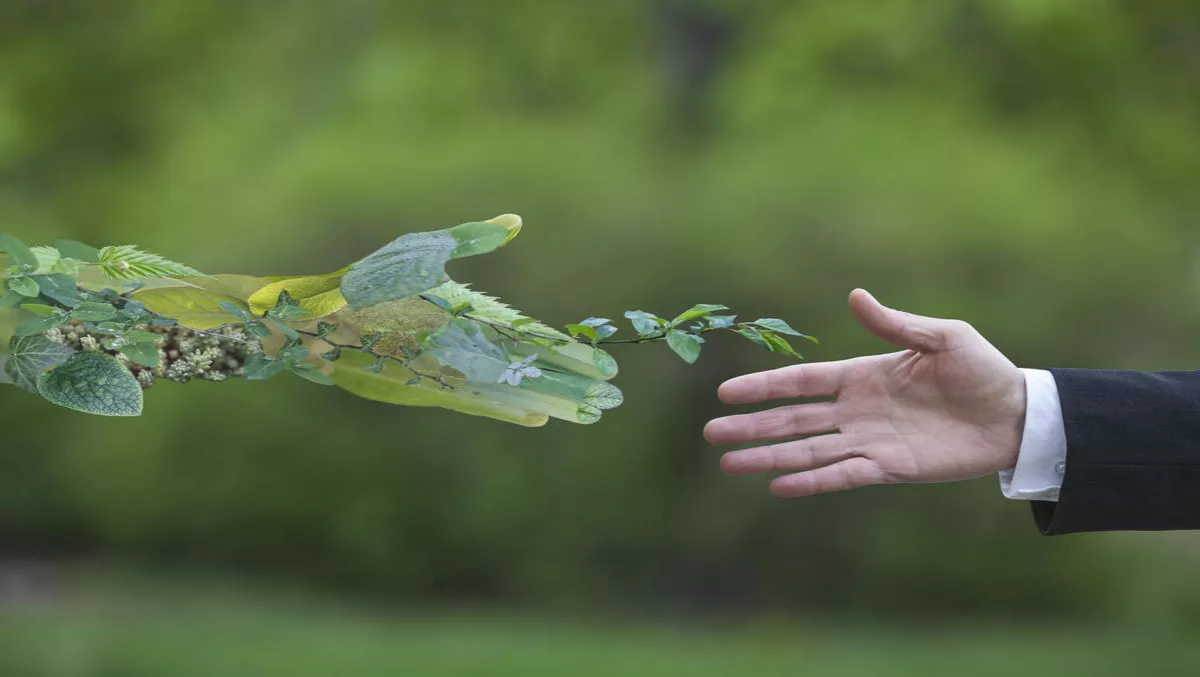 James Shaw, electric cars & the winners of the 2017 Sustainable Business Awards
Tue, 5th Dec 2017
FYI, this story is more than a year old
By Julia Gabel, News Editor
The NZI Sustainable Business Awards 2017 saw a record number of entries this year, with one of the nation's oldest state-owned companies taking out the top award.
New Zealand Post received the NZI Greatest Contribution to a Sustainable New Zealand (Supreme Award), beating out Wishbone Design Studio and The Common Unity Project Aotearoa which both received commendation.
The other finalists were Bayfair Shopping Centre, Flip the Fleet and WasteMINZ.
Rachel Brown, CEO Sustainable Business Network (SBN), says she was delighted to see NZ Post take out the supreme award.
"The company is going through a period of disruption in its business model, with people sending less mail and more parcels. NZ Post has chosen to use sustainability as a driver for change and this is paying dividends.
Brown says NZ Post has led the way in sustainability for some time now, producing New Zealand's first integrated report in 2013 using an international framework and it has reported every year since.
The company uses electric vehicles, called Paxters, to deliver mail and parcels, and is partnering with NZ Red Cross to help build resilient communities, Brown explains.
For example, when a disaster strikes and the NZ Red Cross responds, NZ Post makes available support including logistics, postal, banking services and volunteer mobilisation.
The partnership provides a dedicated NZ Post/Kiwibank account for Red Cross appeals accessible through an extensive network of retail stores, giving Kiwis an immediately accessible channel to make donations within 24 hours of Red Cross launching an appeal.
In the past year, $65,000 was raised in this way to help those affected by the Kaikoura Earthquake and $7,000 for the Bay of Plenty floods.
Since 2011 more than $630,000 has been donated, with 100% going to support those affected.
In addition, as part of the partnership, NZ Post supports Red Cross's five Disaster Welfare and Support Trucks located around the country.
These trucks can unpack to become a welfare support reception, providing shelter and food for up to 150 people. In the last year the trucks assisted over 1,300 people affected by a disaster in NZ.
The high number of entries could be a reflection of a growth in sustainability initiatives across New Zealand, and comes at a time where sustainability is beginning to shift to the mainstream of business and policy.
And this is evident in recent research by Colmar Brunton which finds that 83% of Kiwis would stop buying a company's products if they heard about them being irresponsible or unethical and 73% want to work in companies that are sustainable.
The other winners of the 2017 NZI Sustainable Business Network Awards are:
Sustainability Superstar: Bob Burnett, Bob Burnett Architecture
Communicating for Change: WasteMINZ
Efficiency Champion: Christchurch International Airport
Going Circular: Wishbone Design Studio
Smarter Transport: Flip the Fleet
Revolutionising Energy: Vector
Transforming Food: The Common Unity Project Aotearoa
Restoring Nature: Zealandia
Hardwired for Social Good: Bayfair Shopping Centre
Partnering for Good: Two partnerships received this award - Auckland Whale - Dolphin Safari, and New Zealand Post and NZ Red Cross
Congratulating the winners and finalists of the NZI Sustainable Business Network Awards, Climate Change Minister James Shaw comments, "It's great to see so many examples of businesses taking a leadership role to be more sustainable in their business practices.
"Doing business sustainably is going to be key to New Zealand's future economic success. The Sustainable Business Network plays an important role in supporting businesses to do this.
"Our new Government is also committed to working with business and other sectors to transition to more sustainable ways of doing business and a net zero emissions economy by 2050.