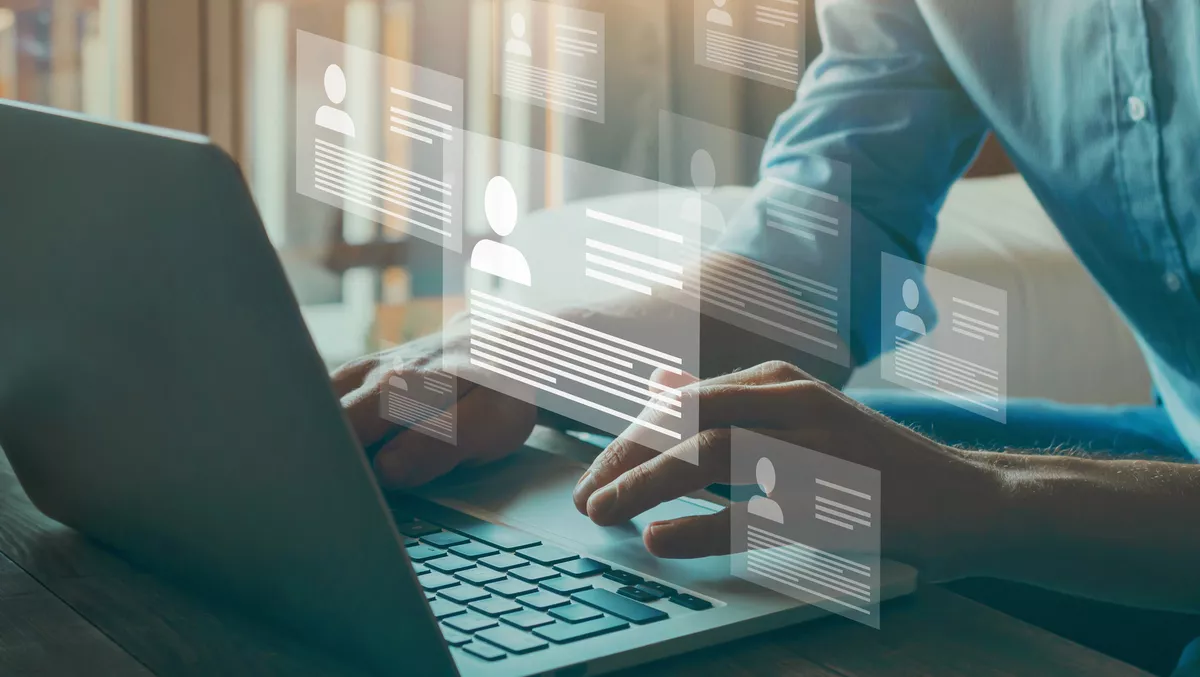 JobAdder reveals how COVID-19 has impacted recruitment
FYI, this story is more than a year old
In the period between October to December 2021, the Australian market saw a slight downturn in job growth as the COVID-19 Omicron variant spread across the country.
This is according to the annual 2021 JobAdder Global Industry Report - Recruitment and Talent Acquisition, which shines a light on the key issues currently impacting the recruitment industry.
The average number of new jobs created per agency account in Q4 was 62.05, a decrease from the average of 64.71 in Q3 and 65.41 in Q2 2021.
In New Zealand, this sentiment was mirrored, with a 14% drop from Q3 to Q4 (50.93 in Q4, 58.91 in Q3 2021).
Despite this decline, when compared year-on-year, there was significant growth for this metric, with Australian agency users only creating an average of 47.99 jobs in Q4 2020, compared to the aforementioned 62.05 in Q4 2021.
According to the report, this suggests that while the Omicron variant did impact the market, the year did result in steady and notable growth in jobs across Australia.
Compared to agency users, Australian in-house users saw less fluctuations and more growth in average jobs in Q4 2021 with 53.08, compared to 51.82 in Q3.
Across the ditch in New Zealand, in-house users dropped slightly to 33.84 in Q4 from 35.27 in Q3 2021.
As the global pandemic created a candidate controlled market in 2021 and prolonged lockdowns resulted in candidate COVID-19 fatigue, the average ratio for applications per job for Australian agency users experienced a steady decline, falling from 14.30 in Q3 to 12.76 in Q4.
This was quite a difference from the start of the year at 21.59 in Q1 and 17.20 in Q2.
In New Zealand, the results highlighted how tight the labour market is in the country, with the average ratio dipping from 10.18 in Q3 to 8.46 in Q4 2021.
For Australian in-house users, applications per job were higher than agency users, with 14.77 in Q4 2021, compared to 18.93 in Q3. New Zealand also saw a sink in average applications per job, with 10.38 in Q4 versus 13.82 in Q3 2021.
When it came to sourcing talent for job roles, there was a 50/50 split between proactive sourcing and job postings in Q4 2021 for agency users.
However, it was a different story for in-house users, with the share of applicants coming from proactive channels falling to 12% in the latter end of 2021.
When juxtaposed with Q3 2021, Australian agency users were placing candidates in temp and contract roles at a much quicker rate of 5.90 days to place, compared to 7.5 days.
In New Zealand, these figures were also much loftier at 7.60 days compared to 8 days in Q3.
For permanent placements by agency users in Q4 2021, the Australian market placed an average of 29 days, while New Zealand took 36.10 days. This was contrasted by 29.5 days in Australia and 37.2 days in New Zealand in the third quarter of 2021.
For in-house users, days to place for temp and contract roles were highest in Australia for Q4 2021, sitting at 23.40 (24.4 days in Q3 2021). New Zealand saw an average of 18.20 days (21.7 days in Q3 2021).
For in-house users filling permanent positions, the average days to place in Australia was 30.60 and 26.70 in New Zealand.
CEO of JobAdder, Martin Herbst, says, "While there may be slight drops in activity and figures across the board, this report demonstrates the year-on-year differences the pandemic has made to the talent acquisition and recruitment sector.
"This rings especially true when it comes to continued widespread candidate shortages, changing career priorities and remote work advancements."
He says, "As we head into a brand new year, we hope these insights will provide Australian and New Zealand-based recruiters and talent acquisition professionals with the tools they need to prepare for 2022 and the challenges that lie ahead, especially while encompassing the Great Resignation."
"Here at JobAdder, we are committed to supporting and informing the recruitment and talent acquisition space, helping and empowering professionals to work smarter not harder," concluded Herbst.
Recruitment industry expert and advisor to JobAdder, Greg Savage, says, "This edition of the JobAdder Global Industry Report offers clues to some of the approaches agency recruiters should focus on to increase their effectiveness in a highly dynamic hiring environment. Notwithstanding the COVID-19 Omicron surge, the long-term trends for job creation are up.
"Across the globe, hiring is surging, and all recruiters, agency and in-house alike, are dancing to the tune of hard to find, and even harder to pin down, candidates. Applications per job are falling, and the boot is squarely on the foot of the job seeker. Increasingly though, it's becoming likely that these shortages will not just result from ebbs and flows in COVID-19 infections. They will probably be consistent and long term."
According to Savage, many senior employees have used COVID-19 as a prompt to retire a year or two before they otherwise would have. Others have changed their work style, and it does not include traditional corporate life.
Critical flows of international candidates have dried up, particularly in Australia and New Zealand, and there is dwindling evidence to suggest they will come back in the numbers they once did.
Savage concludes, "Although agency recruiters might complain about these challenges on occasion, the truth is that this is a golden era for agency recruitment.
"Never have they been more needed. Never has their value been so compellingly obvious, for those that can deliver quality candidates anyway. The fact that its not easy to find great candidates is a unique opportunity for agency recruiters. In simple language, their clients have never needed them more."