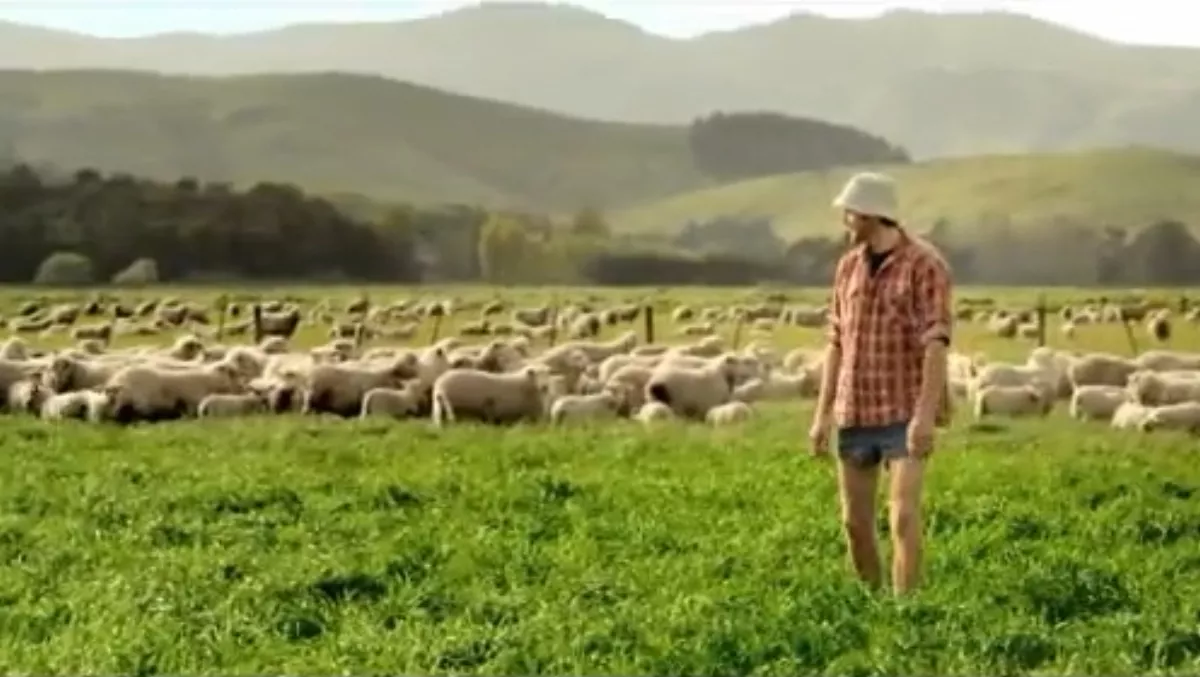 Key exporter chooses Microsoft business intelligence
Mon 23 Jan 2012
FYI, this story is more than a year old
Silver Fern Farms is New Zealand's leading procurer, processor and marketer of sheep, lamp, beef and venison. It is a co-operative that represents more than 20,000 sheep, cattle and deer farmers throughout New Zealand.
With a history in New Zealand stretching as far back as 1948, the company was originally called Primary Producers Co-operative Society, and traded under this name until 2008. They rebranded due to a change in company strategy, from a production-based approach to one of being market-focused.
Known as the 'Plate to Pasture' approach, this new strategy was a fundamental philosophy change for Silver Fern Farms. It required the company to extensively research the target market, and supply products that directly reflected customer demand.
Individual systems designed at the transactional level that focused on separate areas of the business were unable to provide the big-picture analysis Silver Fern Farms needed for strategic decision making. Multiple legacy systems had been developed in-house over an extended period to focus on individual lines of business; while these worked well in isolation, they could not communicate directly with each other.
Each area of the business had the ability to generate multiple reports to reflect business activity for that specific area of the enterprise. A variety of manpower-intensive manual processes were used to provide consolidated reporting to the management team. Unfortunately, these processes were laborious, inefficient, and absorbed hours of staff resources every month.
Solution
In order to provide enterprise-level reporting, a key factor in the new business strategy of 'Plate to Pasture', Silver Fern Farms began the process of creating a Data Warehouse and comprehensive Business Intelligence (BI) solution.
The organisation worked in conjunction with Montage Business Intelligence, a Microsoft partner with a gold competency in BI. Having worked with Silver Fern Farms for a number of years, Montage had developed a deep understanding of the company, so it was a logical choice to utilize their expertise to develop the new Data Warehouse solution for the enterprise.
According to Peter Jenks, Business Intelligence Architect at Silver Fern Farms, the most important thing about starting the project was to have complete buy-in from both sides.
"Montage understood our business and worked in partnership with us to iron out all the tricky details before we began," Jenks says.
The purpose of the Data Warehouse is to gain insights and develop strategies based on a complete enterprise picture of the business, rather than trying to make business decisions based on low-level detail. For Silver Fern Farms there were three main components to the solution: first, the key data requirements were identified; next, a plan to integrate and transform the data was defined; and finally, a process to deliver the data in the most efficient and straightforward manner was constructed.
Using Microsoft technology, in particular SQL 2008 R2 and SharePoint 2010, as the Data Warehouse platform, provided Silver Fern Farms with extensive integration capability and a world-class presentation platform.
There are three layers in the SQL Server 2008 R2 Data Warehouse stack – staging, dimensional and reporting/analytical layers. The third layer is made up of two sections: a series of online analytical processing (OLAP) cubes built using SQL Server Analysis Services (SSAS); and a denormalized relational database targeted at end users.
At Silver Fern Farms, a large amount of data capture is performed remotely at processing plants using SQL Server. These remote sites regularly feed data to a centralized processing point which is then populated through the Data Warehouse using SQL integration services.
Key financial data is extracted from Microsoft Dynamics NAV in a highly incremental manner to provide 'almost real time' updates through the Data Warehouse to business users.
"Collating data from multiple disparate sources is always a challenge," Jenks says, "and we had to be certain that the final result was totally accurate and reliable.
"The only way to do that is to test it all, section by section. It took a long time, but the end result was worth the effort."
The Data Warehouse was implemented using a phased approach which allowed controlled release with minimal disruption to the business.
Tony Millar, CEO of Montage Business Intelligence, says Silver Fern Farms' approach has been 'spot on'.
"A successful BI program generally evolves from aligning people, processes and technology," Millar says.
"They are going at the right pace rather than leading with technology and hoping the people catch up."
Benefits
Silver Fern Farms were able to realise the benefits of their new consolidated data and Data Warehouse solution almost instantly. These included the following:
• Consolidated reporting
• Visible business insights
• Multi-level user access
• Meaningful, accurate, automated and timely reports
• Saving valuable time and resources
• Cohesive data integration
• Reduced Total Cost of Ownership
• Digital dashboards for monitoring KPI's
The team at Silver Fern Farms can now gain insights from consolidated data automatically without manual intervention. Staff can select specific lines of business or view information from across the entire group.
"The ability to view reports that consolidate data from across the business has changed the way we work," says Stewart Cowan, Business Intelligence Manager for Silver Fern Farms.
There has also been massive reduction in manual processes to generate data and reports.
"We no longer have to go through the painful process of manually pulling data together every month. The information is accurate, reliable and available whenever we need it, saving us hours every month," Cowan says.
The new Data Warehouse and Microsoft BI tools allow for easy identification of historical trends, and provide valuable insights for strategic decision making.
"By gaining a greater insight into our customers' historical and future needs, we can align with our 'Plate to Pasture' strategy and supply the products that we know our customers want," says Cowan.
The ability to offer self-service BI means staff throughout the business can leverage user-friendly reporting tools and extract the information they need on their own terms. Incorporating SharePoint 2010 with Microsoft Office 2010 has also provided the company with a range of options to present data to key stakeholders in the most effective manner using technology, like Office 2010, that users were already comfortable with.
Microsoft SharePoint allows the company to create multiple sites for teams to collaborate and access information. By connecting to their team website (known internally as "Paddocks"), the senior executive team at Silver Fern Farms can monitor company information via the digital dashboard. From their Paddock, executives can click on a figure and connect all the way through to the general ledger transactions if desired.
For more on what Microsoft's BI solutions can do for your business, go here.