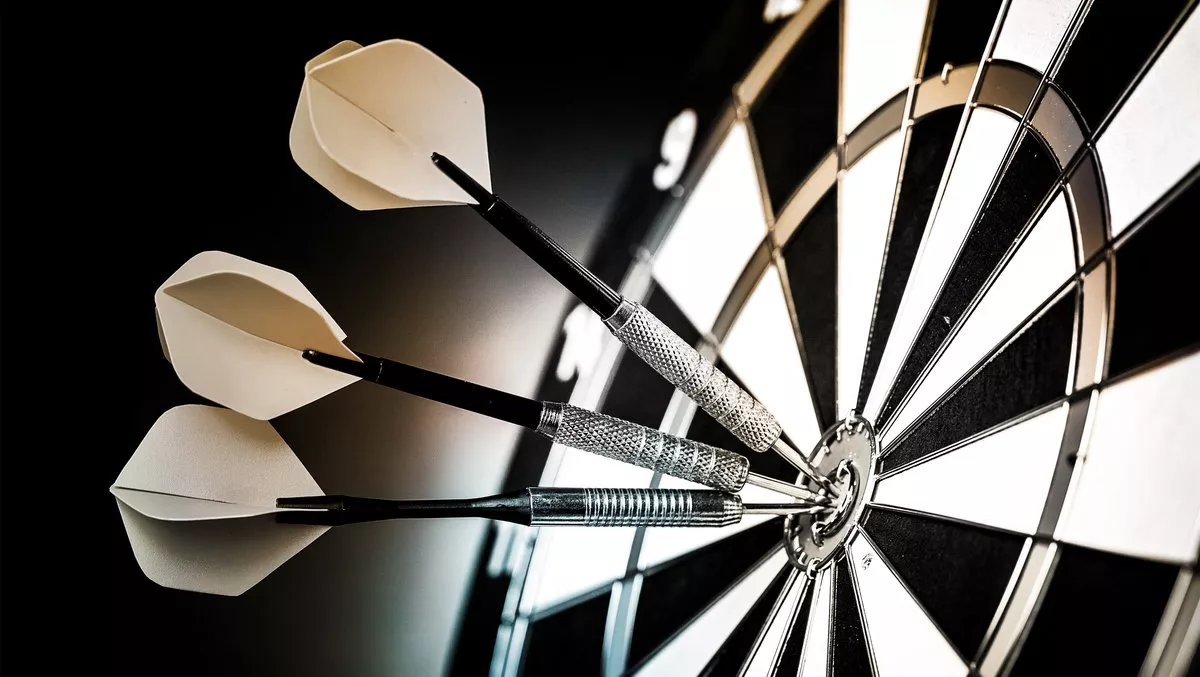 Key focus areas for MSPs in an era of shrinking margins
FYI, this story is more than a year old
It can be a tough grind as an MSP – margins are shrinking, budgets are tight, and staff numbers are limited. Success is imperative, so how do MSPs overcome those barriers and create a prosperous company that customers and partners alike are determined to work with?
MSPs need to work smarter, and faster within a tighter budget. Some MSPs know what to do and how to do it, but they lack the funds to get there. For example, they know automation is critical to help increase technician efficiency, but automation tools have a cost.
Many of these MSPs are first timers that have the vision but need to show some traction and a potential plan for success to attract investors or partners.
Kaseya is a leader in IT management for MSPs. We talked to the team to find out the five steps to MSP success, and to find out why an efficient process with out-of-the-box automation can help MSPs create a well-oiled machine.
1. Employee training
As an MSP, employees are your most important asset. Effective training starts with effective onboarding, which is more than just paperwork and slide presentations. A helping hand to ensure new employees settle into their roles and relationship can go a long way in setting the tone for their entire journey. If done right, the new team members will fit in faster and make fewer mistakes. Moreover, they will get up to speed quicker with the company, culture, process, and people. Training also has a strong security aspect to it.
A well-trained employee is your first line of defense against cyber attacks. Even non-IT staff members must understand their role in keeping the organisation secure against various forms of cyber attacks.
Encourage employees to obtain security certifications and aim to develop ongoing training programs and workshops, rather than driving them to less engaging training portals. Think about building a culture that prioritises cybersecurity.
2. Create a culture of collaboration
If you want to go fast, go alone. If you want to go far, go together. Effective collaboration not only speeds up a process but also eliminates the risk of a single point of failure. Turn individual knowledge into team knowledge. Find the centre of excellence and make sure this expertise is used across the board. Succeeding creates consistency in service delivery throughout the entire team. Speaking of consistency and efficiency, use automation whenever you can and wherever you can.
3. IT documentation
No matter how efficient your processes and systems are, if you're the only one who understands them, they don't do any good. All the reliable information and guidelines are at your fingertips.
Documentation that is integrated and automated with your RMM and PSA gives your MSP much-needed transparency. All the reliable information and guidelines are at everyone's fingertips.
Think about the time and money saved when a new employee immediately picks up where the old one left off. There is zero time wasted in tracking, sorting, understanding and drawing lines between what's going on making the onboarding process much simpler.
The more documentation you show to your prospect about what you record and how you work, how you do tickets and how you hit the SLAs, the more faith you instill in them in your ability to manage their IT business.
4. Combine endpoints and network for full visibility
Closing the loop between endpoints and network is an essential step toward efficiency and gaining on lost productivity. Having a single interface not only saves time that's lost switching between tools but also mitigates the risk of losing mission-critical information while doing so.
A common user interface and full view into the infrastructure enables better problem solving and delivery of a full spectrum of threat protection. The enhanced visibility and communication improve threat detection and intelligence, which in turn fine-tunes your ability to deal with malware, sneakier threats, and unknown attacks.
5. Single vendor for your solution stack
The size of your MSP and the vendors it must deal with grow side by side, and eventually you end up with more vendors than you can count. This means you deal with numerous invoices and coordinate with multiple vendors in a month. With so many service agreements, are you getting the right value for your money?
Save time dealing with multiple vendors and look for a vendor that can meet all your needs. The most noteworthy benefit that comes from working with a single vendor is improved compatibility, as the products are designed to work together and come with native integration capabilities.
Moreover, working with a single vendor enables your company to build deeper relationships with the company, which can then be leveraged to negotiate better prices. When issues arise, you have one contact to go to, making vendor management easier.
How Kaseya can help
Many tools provide integrations, but integrations often introduce barriers to efficiencies because of issues such as who is responsible for those integrations, whether the APIs of the products are robust enough.
With Kaseya's IT Complete platform, the tools work together in a way that removes the traditional barriers of integration, by eliminating 'interface dependency'.
This means products work in a way that allows MSPs or techs the ability to work in the interface of their choice. This could be through the the RMM, the documentation platform, or the PSA.
The results can be measured in greater efficiency by enabling people to be more productive, reducing user frustration, minimising errors, having better user activity tracking and logging - all of which results in a higher overall quality of service across the business, and more effective use of the products themselves.
Experience these steps to success for yourself – get your free demo of VSA by Kaseya and find out how Kaseya can help you.