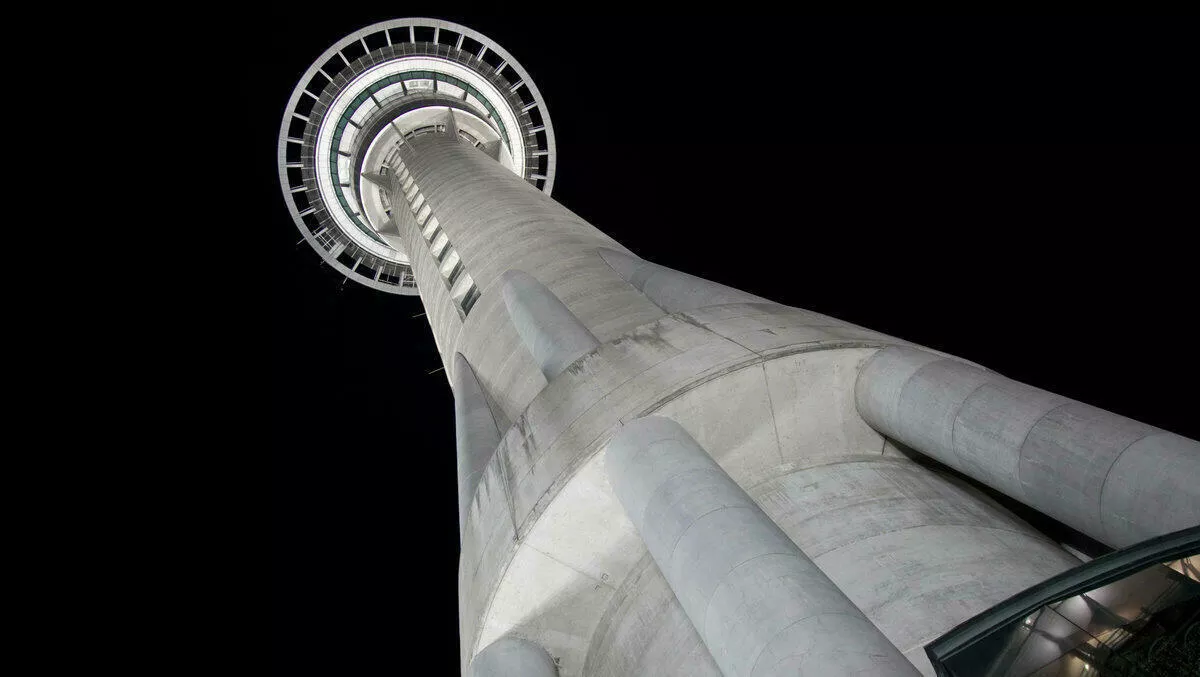 Kiwi bosses set to take the plunge for charity
FYI, this story is more than a year old
Fuji Xerox New Zealand managing director Peter Thomas is amongst several bosses taking the plunge off Auckland's Sky Tower this week, as part of an effort to help young New Zealanders find a pathway to a better life.
The Graeme Dingle Foundation's annual Drop Your Boss campaign is just one thrilling way the Foundation encourages businesses to step up and step off, in order to raise awareness of the Foundation's work with more than 250,000 young Kiwis over the last 24 years.
"Our tamariki and rangatahi overcome many obstacles in this ever-changing world so we are asking bosses across New Zealand to accept their own challenge, and show the attributes of resilience and self-belief that we instil in young New Zealanders," says Sir Graeme Dingle.
"Every day we empower children by nurturing their self-belief. When they believe in themselves, they can see their own strengths and summon, from within, the conviction to overcome challenges, both big and small. Every time these kids bounce back from hardships, they develop resilience, which they will need in order to respond to challenges."
Graeme Dingle, who is 74, will take the leap off the Sky Tower along with Peter Thomas, as well as executives and managers from idelity Life, Lion, Chapman Tripp, Hudson Recruitment, Kerridge and Partners, SAP, Z Energy, Stride Property, Yellow, and Sanitarium -- plus teachers from Pinehurst School and Northcross Intermediate and the Foundation's own partnerships manager Claire Baldwin.
The fearless business leaders will either drop 192 metres from the top of the Sky Tower at speeds of up to 85 kilometres per hour, or they will take on the 360 Skywalk challenge.
"We want every child to know what they have inside is greater than any obstacle. With alarming rates of youth suicide, growing poverty, and the continuous impact of social media, growing resilience in our young people has never been more needed," says Dingle.
He adds that the Foundation runs courses every year for 27,000 children aged between 5-18 each year. Programmes include Kiwi Can, Stars, Career Navigator and Project K, along with MYND (an Auckland based programme for youth offenders).
These initiatives aim to broaden horizons, offer opportunities and give young people the chance to become the next generation of successful parents, leaders and businesspeople.
A key part in the success of the Foundation's programmes is based on challenging participants to change their perceptions of what they think they can achieve - which makes this unique and novel fundraising event a great fit, says Dingle.
"Drop Your Boss asks our business leaders to face their own biggest fears, to help bring home the challenges facing our youth population," Dingle concludes.
The Graeme Dingle Foundation is the highly successful youth charity named in recognition of Kiwi adventurer and personality Sir Graeme Dingle who founded the not-for-profit organisation with his partner Jo-anne Wilkinson in 1995.
Related stories
Top stories