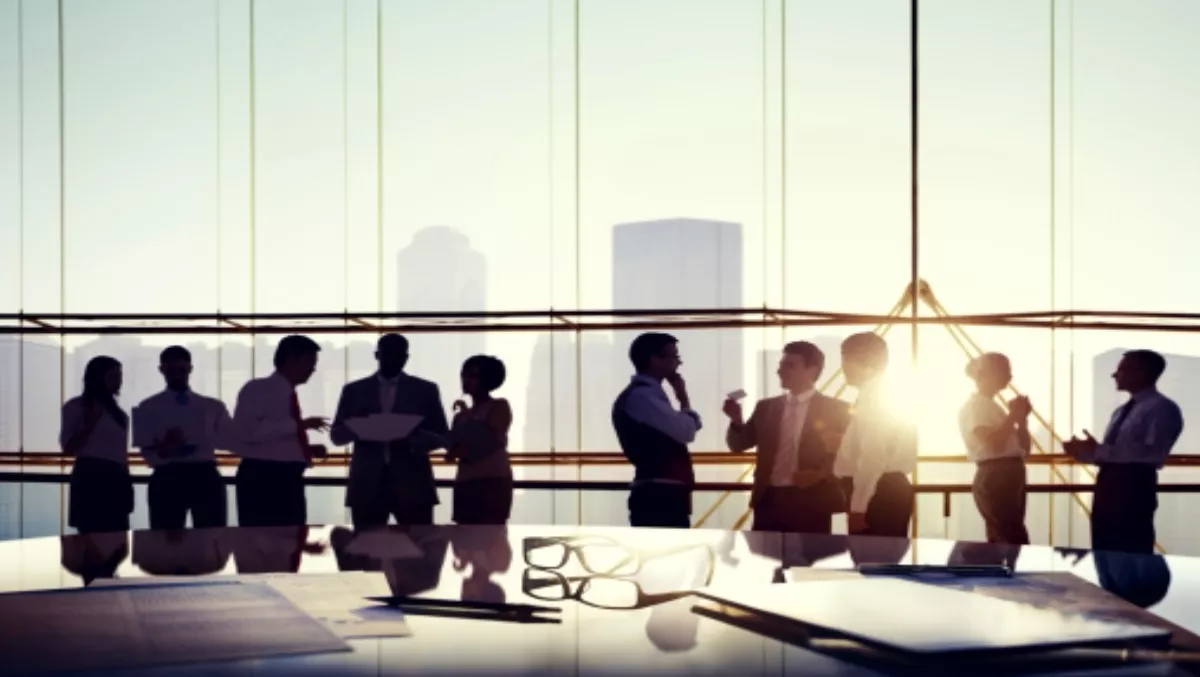 Kiwi firm rakes in "million dollar" savings through BYOD...
By Heather Wright,
Tue 1 Jul 2014
FYI, this story is more than a year old
Savings of $1 million a year – and happier staff to boot – have convinced Cogent boss Ray Noonan he's on to a winner with BYOD.
And it's a win the chief executive is keen to see other Kiwi businesses emulate.
The telephony company – which only two years ago was intent on putting handsets on customers' desks – pays staff a monthly allowance for BYOD devices.
The allowance is based on the cost of three devices – laptop, smartphone and tablet – and factors in finance costs and expected lifetimes for devices.
"It's entirely up to them what devices they use," Noonan notes. "Most senior staff and key leaders have all three devices [smartphone, tablet and laptop], and the younger ones tend to have three devices.
"There's a plateau area in between where some have two devices," Noonan says. "And one guy has seven, but that's not the norm.
"Everyone would have a laptop and smartphone, it's the tablet that is variable."
The company uses security at the network layer, rather than at the device, so the only admin, he says is one network rather than 120 devices, allowing the company to reduce IT overhead.
"And staff are using their own devices, which they know and understand and look after themselves, and the support requirements they have are significantly reduced."
However, he notes the savings have come through committing fully to BYOD for primary devices.
"We're not talking about people bringing in an additional device.
"A lot of businesses are struggling to maintain their old infrastructure and allowing people to bring an additional device – that adds complexity and no benefit."
Extending hot desks
A move to new Auckland premises – which house around half of Cogent's 100+ New Zealand staff – has enabled the company to further capitalise on BYOD and embrace a new way of working, with only the contact centre and finance teams having their own desks and screens.
Instead the new offices feature communal, shared work areas – or hot desks – along with collaboration areas and focus zones where those wanting some quiet time alone to work on a project can bunker down.
Large monitors are set up to enable small groups working together to wirelessly display what's on their individual screens for everyone in the workgroup, including those in other cities.
Voice calls can be quickly transferred between devices, allowing users to move around the building while on a call, if desired.
"We wanted to get away from the concept of people having their own desks and screens. Sometimes it seemed to be a case of he who has the most screens wins, with people using their computer screens to create silos around themselves," Noonan says.
Two meeting rooms are located at the furthest corner of the office. "We wanted people to have conversations in the open, not use the rooms as a drop-in centre. Meetings behind doors breed resentment and suspicion."
The transition wasn't completely plain sailing, however, and Noonan notes that the biggest issue was managing people through the change.
Staff were consulted throughout the 'inclusive' process – though not to the point of being allowed to apply a hand break to progress – and Noonan says at the end of the day, it is seen as empowering employees.
"[Allowing them to choose their own devices] says they're trusted," Noonan says adding that it also means they're allowed to get on with business, using the best tools for them, rather than having IT as a controller.
"Change is always painful, but it's not as painful as the status quo can be," Noonan says, noting that being a dinosaur can have drawbacks and disruption is inevitable.
"It's about being brave enough to be disruptive [early on]."