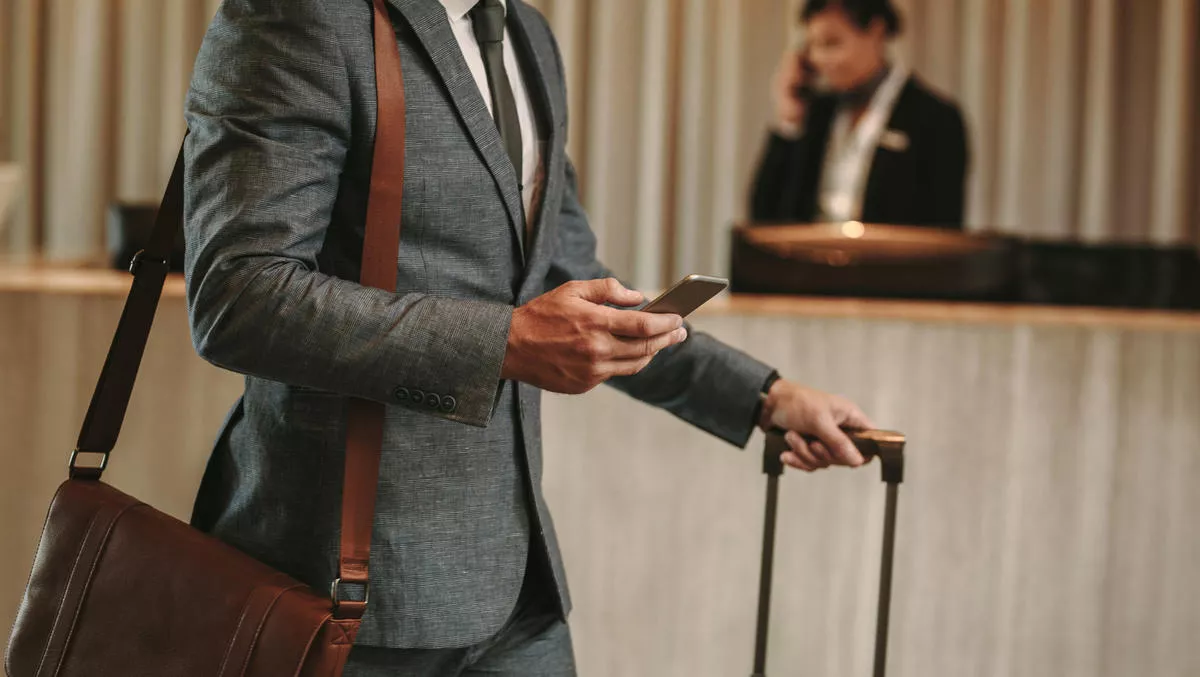 Kiwi IT firm Theta brings contactless sign-ins to reception desks worldwide
FYI, this story is more than a year old
The last year has brought about mass change and business buzzwords like we've never quite experienced before - organisations were encouraged to 'adapt' and 'pivot' to survive - but beyond the hype, there have been some stellar accomplishments amid the dark days.
A pandemic of any type creates a new set of challenges. In COVID-19's case, those challenges included how to track the movements of thousands of people in the case of viral transmission and strict hygiene methods that promoted the rollout of contactless services.
How hygiene inspired a new approach to reception management
New Zealand-based IT services firm Theta initially foresaw a year of no growth or slight retraction in 2020, because so many businesses were re-prioritising their activities and cutting back on anything that wasn't essential.
Before the pandemic, Theta had been working on improvements to a digital reception management platform called EVA Check-in. The tablet-based sign-in platform offered guests a way to sign in via a touchscreen.
But COVID-19 prompted a major shift in hygiene awareness and a move away from touchscreen platforms to contactless systems. Theta then had a new mission: to discover a way of making sign-in processes contactless so organisations could track staff and visitors without putting anyone at further risk.
Under the lead of then-head of digital Andrew Taylor, Theta developed EVA Check-in, QR code-based scanning system that any organisation could use. The first thing that might spring to mind is the COVID-19 Tracer app. As functional as that app is, Theta needed to develop a platform that offered far more capabilities than a standard contact tracing app.
Microsoft SaaS partner lead Kaye Harding explains, "Theta's genius was combining a tracer app with a visitor management tool, notifying hosts that visitors have arrived and even taking contractors through an induction process as required. The speed at which they recognised the need and pivoted to meet it is incredible.
Theta discovered that it was on to a winner. The company ran five demonstrations per day for an entire fortnight and tailored features based on customer feedback. As an example, the University of Canterbury needed a privacy-protecting solution that delivered hundreds of QR codes across all buildings on campus.
The secret sauces: Cloud-based flexibility and privacy by design
The Theta team understood that the EVA Check-in platform needed to be flexible, which is why the team leveraged Microsoft expertise and built EVA Check-in in the cloud - specifically Microsoft Azure. In fact, Azure was one of the keys to EVA's success.
"If we weren't running on Azure, we wouldn't have been able to get it off the ground so quickly," Taylor says. "Several customers were asking whether EVA Check-in was compatible with their own Microsoft systems, so it was the logical choice."
He adds that the company supports privacy by design, a sentiment that is also echoed amongst its customers. After all, Theta's customers need to keep their customers safe as well.
Theta built EVA Check-in on Azure with Azure Active Directory integration, which adds multi-factor authentication and single sign-on. This protects users from 99.9% of cyber attacks.
EVA Check-in has been well-received by organisations across Australia and New Zealand. Since its launch, EVA has recorded more than eight million check-ins and its mobile app has been downloaded more than 100,000 times. And that's not even counting all the tablet-based kiosks providing services in many other locations.
Theta also leveraged its Microsoft SaaS Partner status to offer EVA Check-in within Microsoft's AppSource marketplace, opening up new opportunities across the Northern Hemisphere.
Major customers in Australia include Netball Queensland, Queensland Rugby, Queensland Rugby League, Brisbane City Council Libraries, and many other organisations from public health facilities to hospitals.
New Zealand's largest aged care operator has also signed up to EVA Check-in. The EVA app's new geolocation technology makes check-in automatic as soon as the guest arrives on site. This means there's no chance that visitors forget to sign in. Taylor notes that compliance tends to drift downwards over time, but geofencing solves that issue.
Innovation never sleeps: What the future holds
Microsoft's Kaye Harding says Theta's story is the ultimate example of driving innovation in the time of a pandemic and she can't wait to see what the company will do next.
"It has really helped our team's morale too," Taylor says. "At a time of uncertainty when many of our other projects had come to a halt, being able to work on something like this, that's helped so many people, has been a huge boost for all of us.
Not only is Theta growing its investment in app and software development alongside its other services, but the company also wants to continue its work on the EVA platform.
Beyond reception management, Theta is eyeing up the potential for office parking management, which would allow staff and visitors to book car park spaces.
Furthermore, the team is busy working on something called EVA Pass, which is an identity recognition platform that integrates with other platforms like Apple Wallet and Google Play. Currently, users have to scan a kiosk on their phone the first time they enter a new place, but with this integration, everything will be automatic.
"We also have full custom capabilities now, so if you needed for instance to track if someone was vaccinated before they came on site, EVA Check-in remembers their answer and it won't need to keep asking for confirmation over and over," says Taylor.
"In future we want to help people with facilities management, looking at how people use a space and how the owner or operator could maximise their investment. It's always evolving and from now on, new products are going to be core to our business.
For more information about Theta's EVA Check-in, click here.