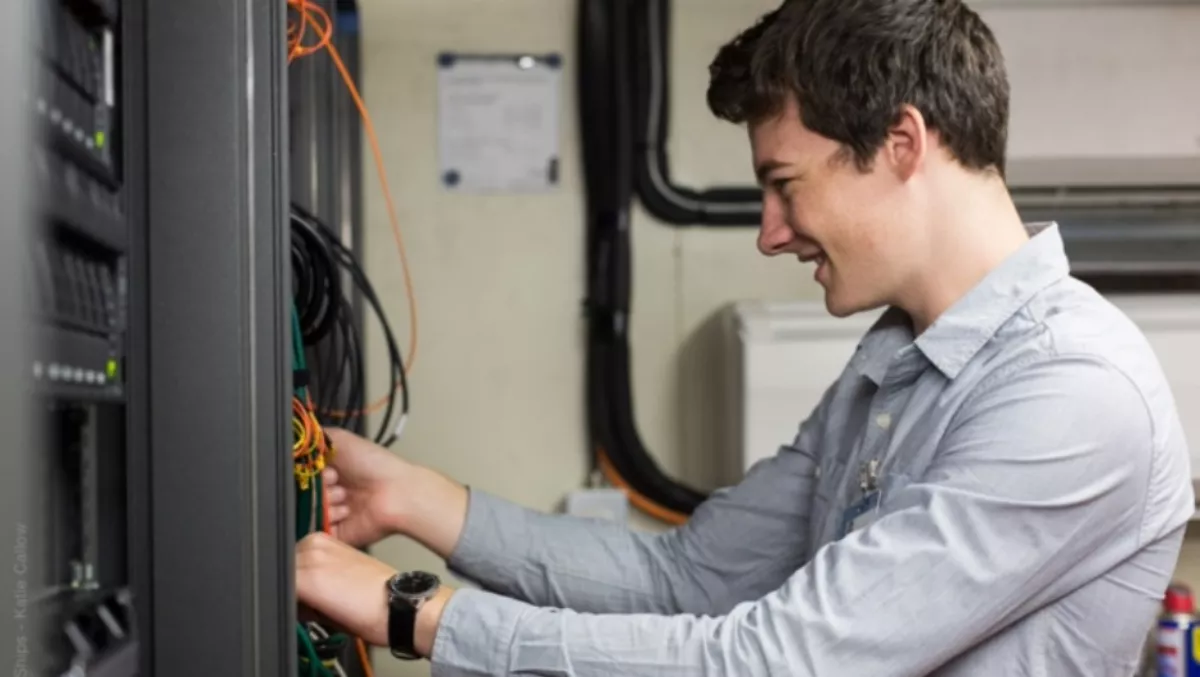 Kiwi IT specialist makes a difference in Africa – opportunities available
Mon, 16th Jan 2017
FYI, this story is more than a year old
By Ashton Young, Editor
You've probably heard about Mercy Ships, a faith-based not-for-profit that delivers free, world-class surgical and healthcare services, capacity-building and sustainable development aid to those without access in the developing world – all from big ships.
Every year, around 1,000 volunteers from up to 40 nations (including New Zealand) serve with Mercy Ships. While you can imagine there would be plenty of demand for professionals like surgeons, cooks, mariners and teachers, digitisation has seen IT positions become far more sought after.
Jonathan Clark, a trained information services specialist is a perfect example. In August 2016, Jonathan joined his wife Steph (a nurse) for three months aboard the Africa Mercy, in Benin, West Africa.
"I learned a lot about how technology can greatly improve healthcare globally while working for Orion Health," explains Jonathan. He describes his role on the Mercy Ship as "An IT support guy for a lot of different business scenarios; a ship, a hospital, a bank, a TV service, an internet café, and the list goes on. Each department has its own set of software and different setups of workstations.
Jonathan had a number of vital tasks, including keeping essential hospital and maritime technology online and being involved in the roll-out of an IT initiative to benefit thousands of people in the most remote areas of Africa's west coast.
Because many patients are too far away or too poor to make the trek to the hospital ship, a project utilising modified data-collecting app was initiated. The app has enabled the hospital ship's mobile team that are travelling throughout remote regions of Benin to send key medical information back to the screening team on board who later travel to access all those pre-registered for surgery on board.
"I was involved in the roll out, and installed the app in devices; testing that the app forms worked before handing it off to the ship's Medical Capacity Building teams," Jonathan says. "It has been wonderful to be part of this improvement, even though it was a small part to play.
For Jonathan, it has been a life-changing experience and one that he will never forget.
"The ship is a unique community," reflects Jonathan. "Every job on the ship has an important purpose. It is an amazing example of Christians working together to make the world a better place.
Click here to find out more about opportunities with Mercy Ships.