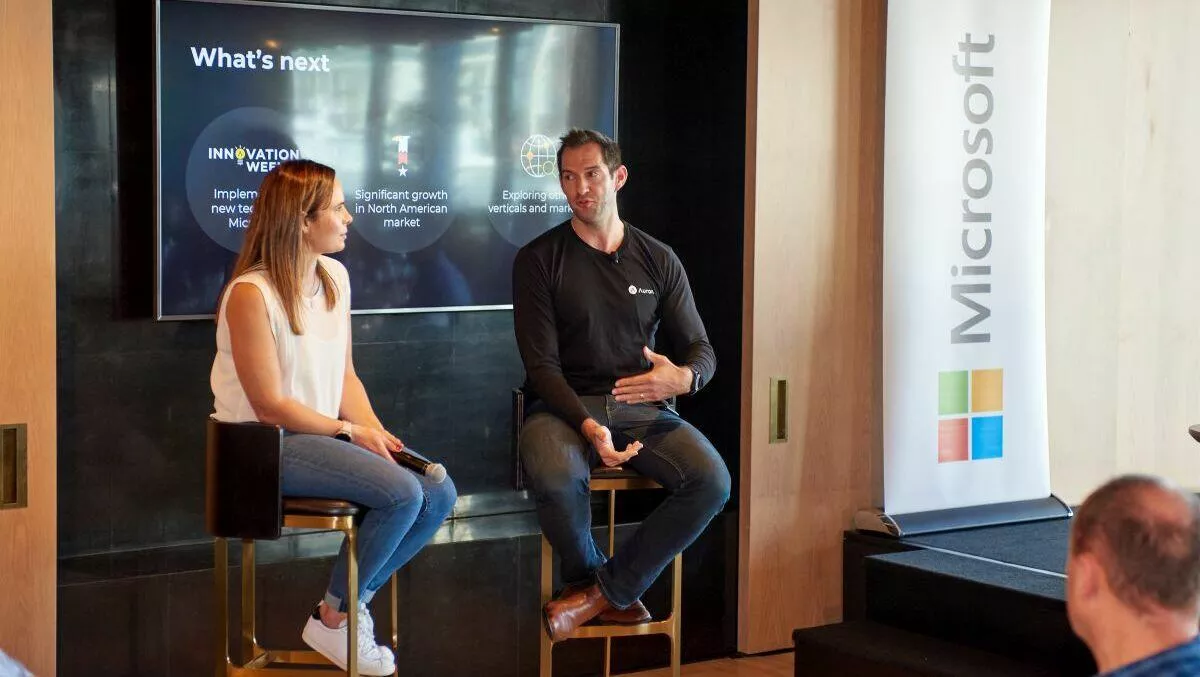 Kiwi tech stories: How one change helped retail crime intelligence platform Auror to win the market
Mon, 5th Jul 2021
FYI, this story is more than a year old
You might have heard the line that New Zealand's technology sector is the third-largest export sector, and there are at least 114,000 people in New Zealand making it happen.
The local tech industry is young compared to global tech hubs like Silicon Valley and Tel Aviv - places where there is a never-ending pool of tech veterans to guide and advise startups.
While that pool of veterans is much smaller in New Zealand, tech businesses quickly found another way to support each other through shared knowledge and stories.
Those stories are everywhere. It doesn't take much digging to sniff out a tech event or catch-up in the country's main centres - one of which was a Microsoft SaaS partner event recently held at the Park Hyatt in Auckland.
Auror is a retail crime intelligence platform that launched in 2014. Auror served four stores when it started, and now it serves more than 10,000. It's a staggering achievement, and it took less than 10 years to do it.
Auror cofounder and Phil Thomson spoke at the event and shared his insights. He says that one of Auror's biggest challenges was the decision to re-platform its software solution after only a couple of years into its business.
"Like most startups, building software quickly to incorporate customer feedback and new ideas meant that things get bolted on to the side - and after a while, it looks like Frankenstein's monster," explains Thomson.
"We knew it would restrict our ability to scale into new markets and achieve our product vision.
After consultation with their board, the company moved to Platform as a Service (PaaS) on Microsoft Azure. It was a smart move, and it was also what helped Auror expand so rapidly.
Thomson acknowledges that it can be hard to find skilled talent for highly technical roles, and says that his team has been looking locally and abroad. Recently the company brought in a Microsoft MVP from the UK.
Microsoft New Zealand SaaS partner lead Kaye Harding says networking is still vital to connect the right people and the right skills to the right companies.
"That will mean looking overseas to bring in new talent, working with government to create a better pathway for tech expertise, as well as investing in training for the next generation of tech professionals," she explains.
New Zealand Trade and Enterprise international customer manager Ross Turner also attended the event. Turner believes that if New Zealand is to make the most of the growing tech sector, it needs to support young SaaS businesses to help them achieve success.
Microsoft's SaaS Partner event series aims to make that a reality for the next generation of New Zealand tech companies.
Microsoft says the event series provides a way for SaaS businesses to collaborate and learn from each other's experiences, so they can receive the support they need to solve problems and find opportunities.
"By paddling together in the same waka, we'll be best placed to negotiate any riptides and ride that wave to success," says Harding.