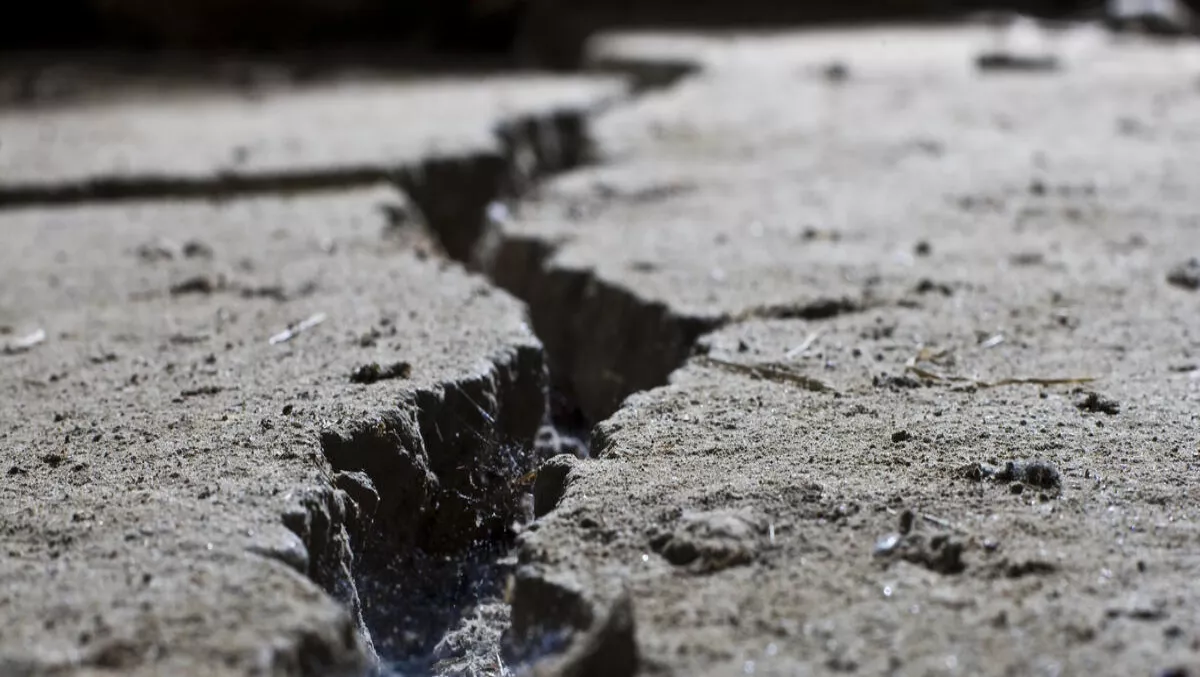 Kiwi telcos assess damage following earthquake
FYI, this story is more than a year old
New Zealand's telecommunications networks seem to have held strong following the earthquakes off the coast of the South Island this morning, with both Vodafone and Spark reporting their networks to be up and running.
A severe earthquake struck the New Zealand South Island at 12:02am Monday morning, triggering tsunami warning for the eastern coast of the South Island.
Vodafone says they have conducted a full assessment of the mobile and fixed line networks following the quakes.
Immediately following the earthquake, Vodafone said some of its mobile sites and fixed line cabinets have been impacted by power outages, and were working to identify the full extent of impact for customers. No structural damage occurred however.
Due to the power outages that have impacted a number of Vodafone sites, the telco has initiated a switchover to back-up generators to keep sites operational.
There are a small number of sites down, mainly in the Wellington and Christchurch regions. In some cases, customers in these regions are covered by crossover signal from nearby sites.
Vodafone says back-up generators are en-route to key sites, but as power companies restore power, sites are coming back on.
"We are sorry for any service disruption you may be experiencing. We know how important it is to stay connected with loved ones at times like this," says Andrea Brady, Vodafone NZ head of communications.
Vodafone says a small number of FibreX (HFC) customers in Wellington may be experiencing service interruptions.
"We are waiting for the power supply to settle before we send technicians to these sites," says Brady.
"We apologise for any service interruptions and urge people to refrain from making unnecessary calls, leaving the network free for emergency calls.
Brady says they are now in the process of assessing its retail stores and working closely with its teams to ensure the safety of customers and staff.
Vodafone retails stores on Lambton Quay, Cuba St, Queensgate, Porirua and Paraparaumu have been closed until they have been checked and cleared, Brady says. The Christchurch retail stores are under review.
As of 9.30am, Vodafone's Riccarton stores in Christchurch are clear to open.
"We hope everyone is safe and not too shaken. Stay strong, listen to civil defence reports and check on those around you," says Brady.
Meanwhile, Spark says its mobile and broadband network is up and performing normally following this morning's quakes.
Teams of engineers have been dispatched to isolated areas of service impact in Clarence, Kaikoura, Weld Cone, Waiau and Eltham in the upper South Island, Spark says.
Due to power outages in some areas, a number of cell towers in the South Island are now running on back-up power sources.
Spark says New Zealand's 111 service is now operational, following a period without service immediately following the earthquake. This was due to the 111 service centre requiring evacuation.
Spark says it is evaluating if there was any other technical impact to those services. Police, Fire and Ambulance are now receiving and directing calls directly as they are received.
Spark says non-critical Spark staff are being advices to stay away from the offices today, to allow for thorough engineer investigation into Spark buildings in Wellington and parts of the South Island.
"During this period that there are continuing aftershocks, we advise that people text don't call when checking in on loved ones to avoid any additional congestion to those networks," the telco suggests.
Chorus offices in Wellington and Christchurch are closed until full building assessments can be undertaken.
As of this morning, a full assessment of the Chorus network and buildings is currently underway.
Chorus says initial investigations showed a fibre optic cable that connects Kaikoura to the rest of the telecommunications network is likely to have been damaged by the earthquake.
As of 7.30 this morning, Chorus says around 2400 customers are currently without fixed line service, mostly related to power issues.
This is likely to have limited the ability of Kaikoura residents to call anyone outside of the town, on either mobile or fixed line services, Chorus says.
A Chorus technician is currently in the Kaikoura exchange with a satellite phone to intercept and relay any emergency calls.
Chorus is working closely with Vodafone and Spark to restore services as quickly as possible, it says.
Further updates will be provided through the day, Chrous says.
Related stories
Top stories