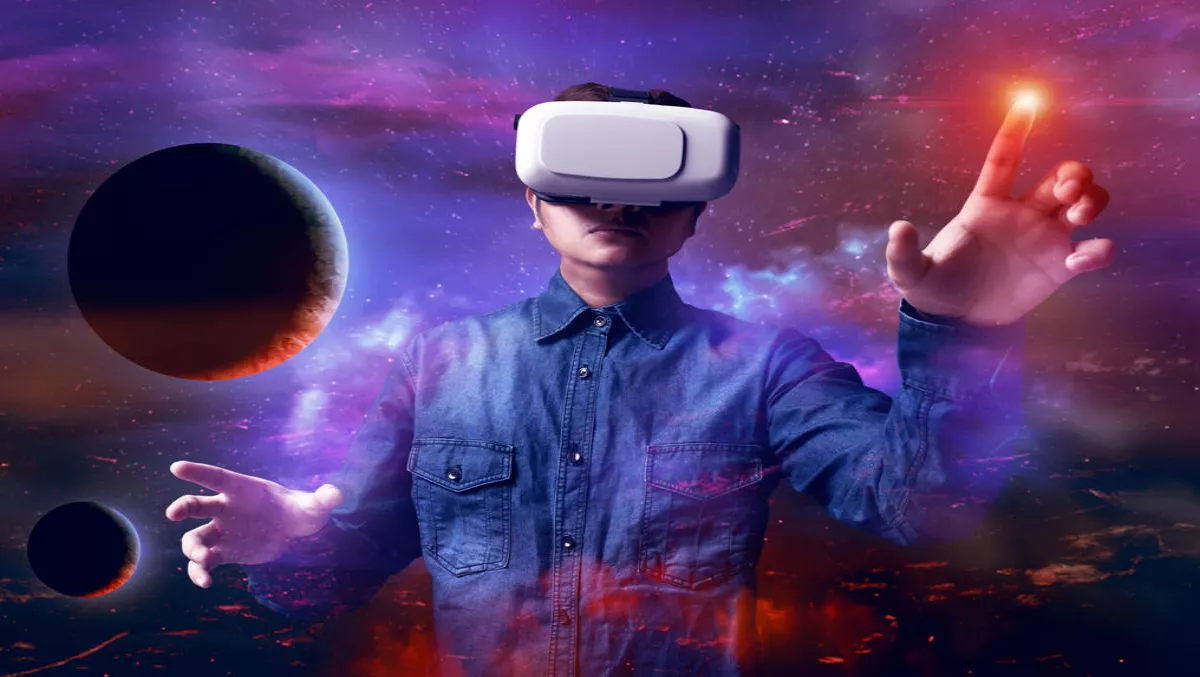 Kiwi VR market set to be worth $320m, employment to double
FYI, this story is more than a year old
New Zealand's virtual and augmented reality could be worth more than $320 million within two years.
As a result, the number of people employed in the industry could double.
That's according to a report released yesterday, commissioned by the New Zealand Virtual Reality and Augmented Reality Association (NZVRARA), which is a part of the New Zealand Tech Alliance.
Globally, AR is predicted to be the fastest growth segment in the world with forecast global revenues of US$83 billion.
Forecast revenues for the sector at more than $320 million compares favourably with the New Zealand games development industry has 2016 revenues of around $100 million, comments NZTech chief executive Graeme Muller.
Muller says that a VRAR industry is expected to face skills shortage within two years according to a NZVRARA industry survey undertaken in July this this year.
"A skills shortage for employee acquisition is a major concern for sector participants. The NZVRARA's student chapter is channelling tertiary students into on-campus VR clubs and linking graduates to member companies for internships and employment.
"Building national capability with VR equipment and AR platforms and building expertise in immersive technologies requires assistance beyond the voluntary and ad hoc activities of the sector.
"New Zealand is already a world leader at story-telling and content creation. Transferring these skillsets to deployment through immersive technologies is well underway, and would be enhanced with great screen sector support.
"Some sector survey participants identified a lack of general business skills as a constraint to growth. The provision of tailored education, training and support for sector company representatives should be considered.
In addition, the Ministry of Business, Innovation and Employment has welcomed the report, especially the prospect that the sector will employ double the number of people within two years.
MBIE policy director Kim Connolly-Stone says the report will help government, industry and academics to identify the challenges and opportunities associated with XR and what it means for New Zealand and our growing digital economy.
Cross reality (XR) refers to the continuum of immersive technologies that blur the line between the physical and digital world, including virtual, augmented and mixed reality.
"The growth of our XR sector has the potential to create new high-value jobs, export opportunities and improve productivity and competitiveness through the application of these technologies across other sectors such as health, education, and entertainment," adds Connolly-Stone.
"Government has an important role to play in helping New Zealand adapt to this change by making sure the policy and regulatory settings are fit for purpose and by investing in the connectivity infrastructure and the skills needed for the future.
"This will help to ensure we are positioned to take full advantage of the benefits that new technologies such as XR can offer," continues Connolly-Stone.
"This is a key part of our digital economy work programme, which includes similar work focused on helping us better understand emerging and disruptive technologies such as Artificial Intelligence and the Internet of Things.
Muller adds, "Sector industry survey participants are adamant that building scale among members to provide offshore services is important to continue taking a leadership role internationally. Companies such as Auckland's M Theory are already demonstrating their work offshore.
Muller says the New Zealand's sector has some globally dominant market positions in holographic capture, games development, 360-degree filming such as Animation Research Ltd for the America's Cup, and augmented reality such as Wingnut AR.
"We have researchers operating at the peak of the industry such as Victoria University and Christchurch's HIT Lab NZ.
The report was commissioned by the New Zealand VR/AR Association in partnership with the Ministry of Business, Innovation and Employment.
It is the first of a two-part exploration into the New Zealand XR ecosystem.