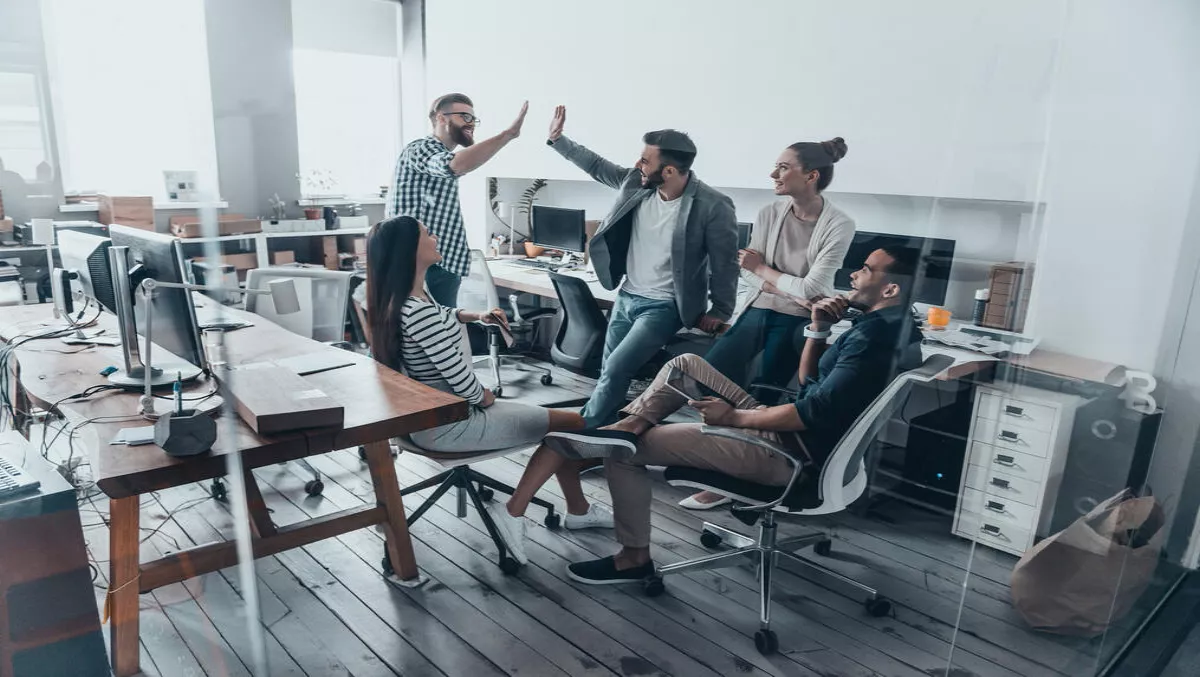 Kiwis confident about job prospects, employers need to sharpen up
Fri, 25th Aug 2017
FYI, this story is more than a year old
By Julia Gabel, News Editor
With a reported $11 billion dollars to be spent on strengthening infrastructure over the next four years, the New Zealand government's pledged funding has fostered strong confidence among the domestic workforce.
That's according to a survey conducted by global recruitment company, Michael Page. The research found that New Zealand professionals are rated as the fourth highest in terms of employment confidence within Asia Pacific.
The Michael Page Job Applicant Confidence Index Q2 2017 evaluated the responses of mid to senior-level employees across industries and revealed New Zealand ranked 72 on the confidence index, above the Asia Pacific average of 64.
"The government is investing in infrastructure on the back of the population growth. This has created new job opportunities for professionals in the building sector including those skilled in civil engineering, residential property as well as commercial construction. This is where we are seeing the largest demand for talent right now," notes Pete Macauley, regional director, Michael Page New Zealand.
What's interesting is that 79% of job seekers say that they are confident of securing a job in less than three months, and 48% responded with optimism stating they see good employment opportunities in their areas of expertise. 68% of job seekers are confident the job market will get better in the next six months.
Macauley says, "We have seen organisations focus on promotion prospects for existing employees in the recent years which has resulted in strong optimism among professionals. However, this has led to a highly candidate-driven employment landscape as professionals who can see a succession plan for themselves in their companies are unlikely to leave.
Macauley says companies are doing a very good job of retaining their best talent, with a lot of human resources strategising going into ensuring learning and development and personal progression are well integrated into every employee's career.
He says professionals in New Zealand are most concerned with selecting employers who can prove that they will progress on performance and continually invest in internal growth opportunities.
Moreover, respondents listed developing new skills (42%) and achieving better work-life balance (36%) as the top two reasons why they are most likely to switch jobs.
On the other hand, the survey found that, on top of investing heavily in organisational growth to enhance skills development, companies are implementing modern technologies to support employees in establishing their desired work-life balance.
Establishing a better work-life balance and introducing the best technologies into the workplace goes hand in hand with making the workspace more flexible, and managers are starting to recognise this.
Increasingly, hiring managers and leadership teams are starting to use and promote the flexibility in their workspace as a way to attract talent. The survey finds that efforts have also gone towards enabling professionals to do their job outside of the office and promoting dynamic working.
Overall, the survey finds that in New Zealand's current hiring market, the strongest talent are aware of their position to demand the best compensation packages.
Employers who can fulfill all their requirements for salary, career development and work-life balance will be best placed to secure top tier candidates for further business growth.