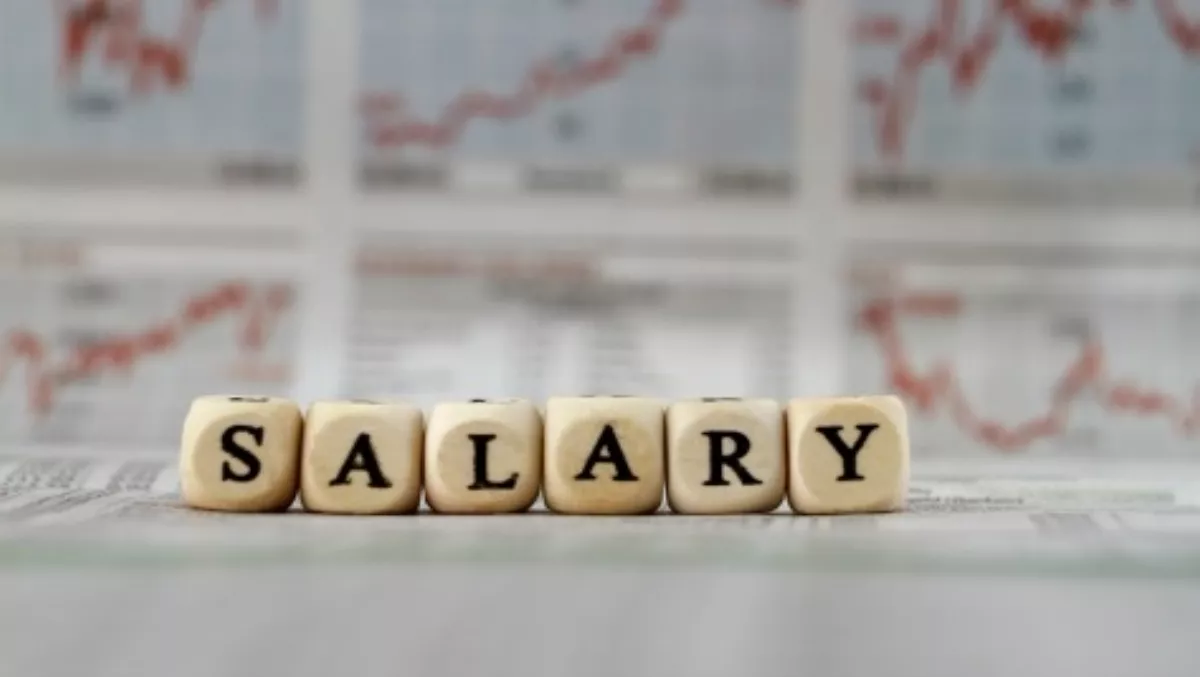 Kiwis expecting pay rises as IT pros look to change jobs
FYI, this story is more than a year old
Results from an annual Robert Walters recruitment survey reveals the majority of New Zealand business professionals believe 2016 will be a good year financially, with nearly three quarters of survey respondents expecting a payrise and/or bonus.
The research surveys more than 500 New Zealand professionals on their expectations of their annual pay, benefits and incentive packages for the next 12 months.
According to the survey, 75% of IT professionals are looking to change jobs in the near future.
Just over half the IT professionals surveyed (53%) received a salary increase in 2015, while only 21% received a bonus payment on top of their base salary. The majority of IT professionals (61%) are anticipating a pay rise in 2016, and 29% are expecting to receive a bonus.
The survey also showed over half those surveyed received a pay rise this year, with Aucklanders more optimistic than Wellingtonians about receiving a pay rise and bonus.
James Dalrymple, director of Robert Walters Auckland, says the positive outlook across the whole sector is no doubt fuelled by the fact that 59% of the professionals surveyed received a salary increase in 2015, and 31% received a bonus.
"The New Zealand market conditions have been more buoyant in 2015 with businesses being cautiously optimistic," says Dalrymple. "This has helped set the tone of professional's optimism for a salary increase in 2016, with 69% anticipating a pay rise and almost 40% expecting a bonus".
The survey also identified some clear regional differences, with Auckland professionals being the most optimistic about an increase in salary and the possibility of a bonus in 2016. According to results, 75% of Auckland professionals are anticipating a salary increase in 2016 compared to 63% in the Wellington region. Aucklanders are also far more confident about receiving a bonus with 49% expecting a reward in contrast to only 23% of professionals in Wellington, the results show.
"Once again we're seeing that the Auckland professionals have higher expectations for a salary increase in 2016 than other regions," says Shay Peters, Robert Walters Wellington director.
"This is no doubt due to the increasing strength of the employment market and demand for talent in the city.
"In Wellington we are seeing that professionals are lowering their expectations for receiving a bonus compared to this time last year and this is no doubt reflective of the Public Sector industry tightening its belts, which is a large part of the workforce in the region," Peters says.
The survey also found that professionals in New Zealand predominately value opportunities for career progression over any other factor when assessing job satisfaction and looking for a new role. Almost a third of professionals (30%) will change roles to improve their salary package.
"A competitive salary package will always be important, but employers should focus on offering and promoting genuine career pathways when seeking to attract and retain the best talent," says Peters.
The professions surveyed included accounting, banking, financial services, human resources, information technology, procurement, supply chain, sales, marketing and secretarial and business support.
Dalrymple advised that the general themes across all the industries are fairly consistent.
"Organisations are giving more thought to how they can structure attractive and competitive benefits packages while at the same time candidates exploring new opportunities take into consideration benefits such as health insurance, maternity leave conditions, free or subsidised car parking in the main centres and flexible working conditions," he says.
Related stories
Top stories