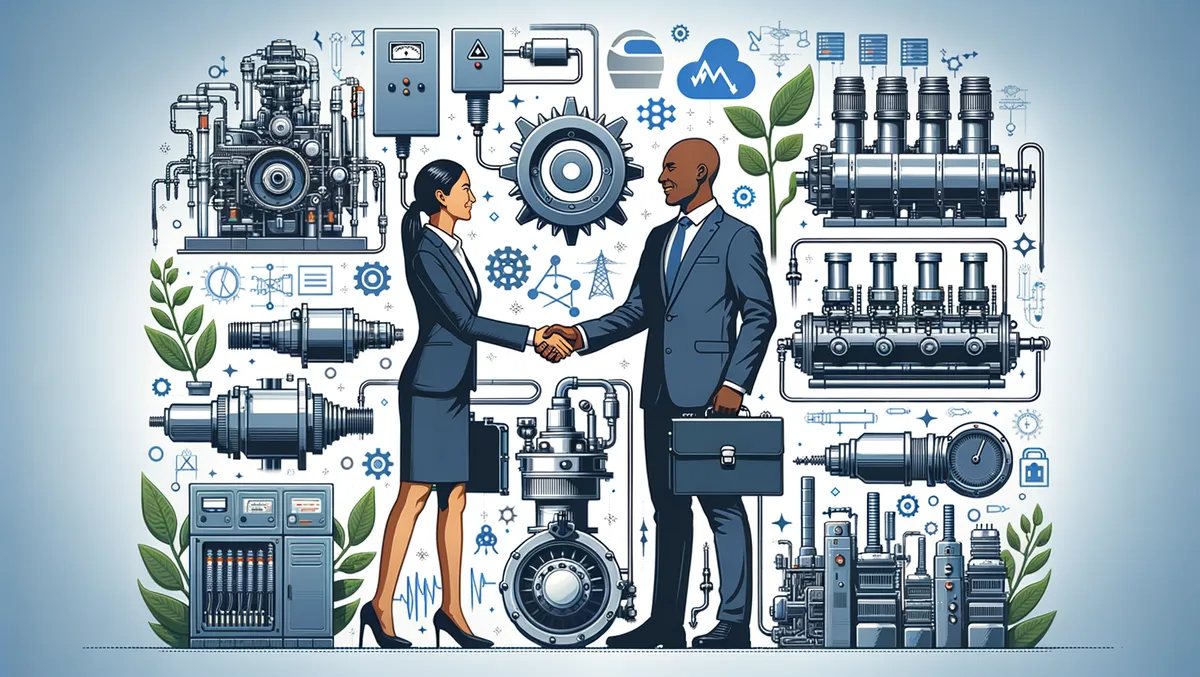 Kohler Co announces creation of independent venture, Kohler Energy
Mon, 13th Nov 2023
By Tom Raynel, Managing Editor
Kohler Co. announced today that it will set up Kohler Energy as a separate, independent business. Platinum Equity, a global investment firm, will be the majority investment partner. Despite being set up independently, Kohler will remain invested in the Energy business after the transaction closes.
The newly independent business, Kohler Energy, is expected to leverage Platinum Equity's extensive operational expertise and proven track record with similar ventures. The portfolio of businesses under Kohler Energy consists of Power Systems, Engines, Home Energy, Kohler Uninterruptible Power, Clarke Energy, Curtis Instruments, and Heila Technologies. The transaction is estimated to close in the first half of 2024; until then, Kohler will continue to operate as a single entity.
Reflecting on this significant decision, David Kohler, Chair and CEO of Kohler Co., noted, "Today we took a bold and strategic move for the future of our company. Over the last 150 years, Kohler has embraced a relentless pursuit of providing exceptional products, services, and experiences for our customers. The timing is right due to the strength of the Energy business..." He reassured his commitment to continue supporting the Energy business through Kohler's continued investment and his role on the board after the transaction concludes.
Kohler Energy, a global leader in energy resilience, provides mission-critical power solutions to homes, businesses, and equipment. Its extensive portfolio of backup and prime power equipment, traditional and electrified powertrain technologies, and home energy solutions are trusted globally.
"Kohler has been an excellent steward of the business for more than 100 years. We will continue that vision with Platinum Equity, who shares the same values of quality, innovation, and operational excellence and is all-in on our growth journey. Our immediate priority is ensuring a smooth transition that delivers the best experience for our customers and team members around the world," stated Brian Melka, Group President - Kohler Energy.
Following the transition, Brian Melka will take up the position of CEO of the Energy business with David Kohler serving on its board. Platinum Equity, having approximately $47 billion of assets under management, was specifically chosen for its deep operational expertise and successful track record with carve-out transactions.
Platinum Equity Co-President, Jacob Kotzubei, valued the trust placed in them, stating, "We appreciate Kohler's confidence in our ability to build on that legacy and support the energy business's continued growth and expansion as a standalone company... We are proud to be their partners." Platinum Equity, having 28 years of experience in acquiring and operating global businesses, has successfully acquired businesses from large corporate entities like Ball Corporation, Caterpillar, Emerson Electric, Ingersoll Rand, and Johnson & Johnson before.
To ensure a successful transition and future growth, the deal brought onboard BDT & MSD Partners and BofA Securities as financial advisors to Kohler, with White & Case LLP acting as legal advisors. Goldman Sachs & Co. LLC and William Blair & Company, LLC are financial advisors to Platinum Equity, with Gibson, Dunn & Crutcher LLP serving as legal advisors and Willkie Farr & Gallagher LLP serving as debt financing counsel.