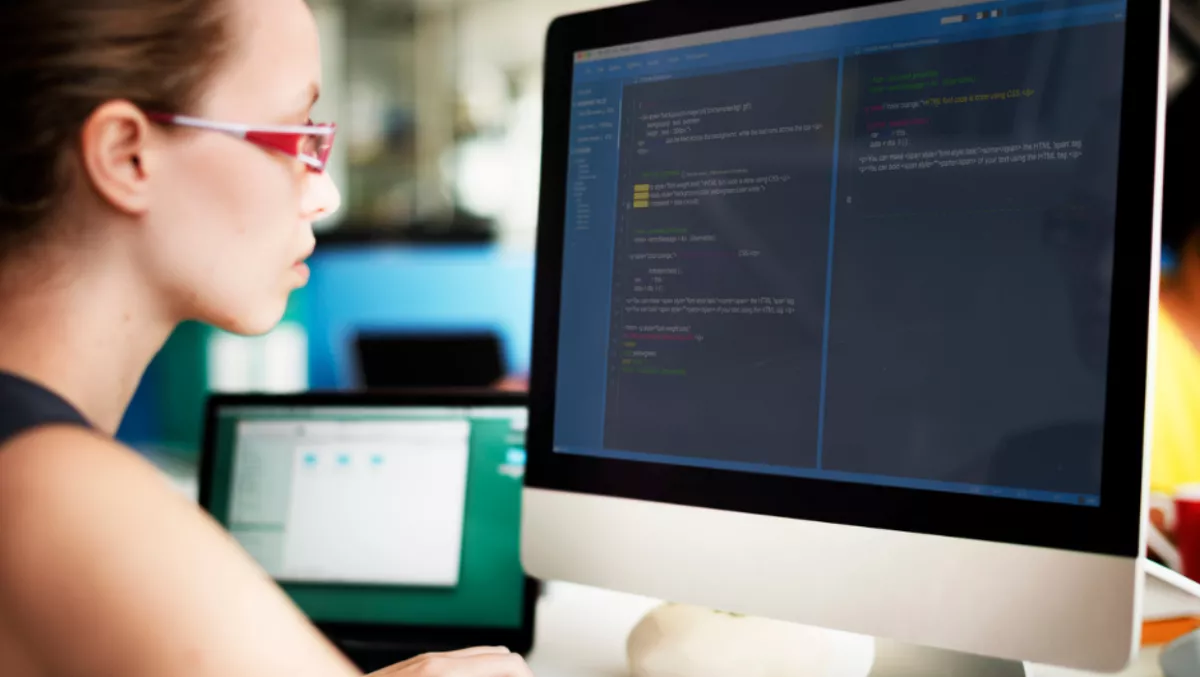 Kordia launches Women in Tech scholarship at the University of Waikato
FYI, this story is more than a year old
In a bid to address gender imbalance in the information and communications technology sector, technology solutions provider Kordia has established a new Women in Technology Scholarship at the University of Waikato.
The successful applicant will receive an award of $5,000 towards their tuition, and upon graduation are likely to be offered employment with Kordia or its independent cyber security division, Aura Information Security.
"For too long the information and communication technology industry has been dominated by men and while the picture is slowly changing, we think it could do with a bit of a boost," says Kordia CEO Scott Bartlett.
"By working with the University of Waikato to establish this scholarship, we're taking another small step towards encouraging women to get involved, further their studies and ultimately join a challenging, fast moving and rewarding industry."
The scholarship is established to acknowledge and support up-and-coming female talent and future technology leaders and is part of a wider Kordia Group initiative to increase its number of female employees.
"We have some incredible women working at Kordia and Aura – all of which bring a lot to their role and the business as a whole.
"Our team has been working closely with tertiary providers and other organisations throughout New Zealand to draw attention to the fact we need more females in ICT roles – and we hope other businesses follow suit," Bartlett says.
"Scholarships like this play an important role in promoting IT and technical subjects to women considering their study options. We're delighted that Kordia are showing their commitment to diversity in their workplace through this initiative," says Waikato University computer science senior lecturer Dr Judy Bowen.
Historically, women have played key roles in multiple disciplines within the ICT sector; Ada Lovelace, for example, is considered the world's first programmer and played a crucial role in the conception of the first computer, Charles Babbage's Analytical Engine.
However, in more recent times – and particularly when ICT jobs moved away from the perception of clerical work attached to it in the 1970s and 1980s – it has become an overwhelmingly male-dominated field.
Statistics New Zealand confirms that nearly 80% of the ICT workforce is male.
Figures from the European Union, for example, show that of all ICT specialists, just 16.7% are women.
A recent report from consulting company Deloitte, Women in Information and Communications Technology, notes that less than 20% of the Australian ICT workforce is female, with further reduced gender representation at senior levels.
Data reporting website European Data Journalism asserts that the problem begins in education, its analysis of the number of females in ICT studies in the EU is roughly 20 percent that of males
"The imbalance is undeniable. You can see it in ICT company offices across New Zealand and across the world. But we are working to make a difference," Bartlett adds.
Female students studying in their final year of undergraduate degrees offered by the Faculty of Science and Engineering or the Faculty of Computing and Mathematical Sciences at the University of Waikato are eligible to apply for the bursary and must be New Zealand citizens or permanent residents.
Applications for the first Women in Technology scholarships are open, with a closing date of November 30.
The selection criteria include assessment of academic performance with a focus on science, technology, engineering, and mathematics (STEM) aptitude.
Candidates will also participate in an interview with Kordia representatives.
Scholarship selection will be made by a Selection Panel comprised of the University of Waikato's Chair of the Scholarships Committee, as well as the Scholarships Committee representatives from the Faculty of Computing and Mathematical Sciences and the Faculty of Science and Engineering, the General Manager of Aura Information Security, and the Kordia people and culture executive general manager.
Related stories
Top stories