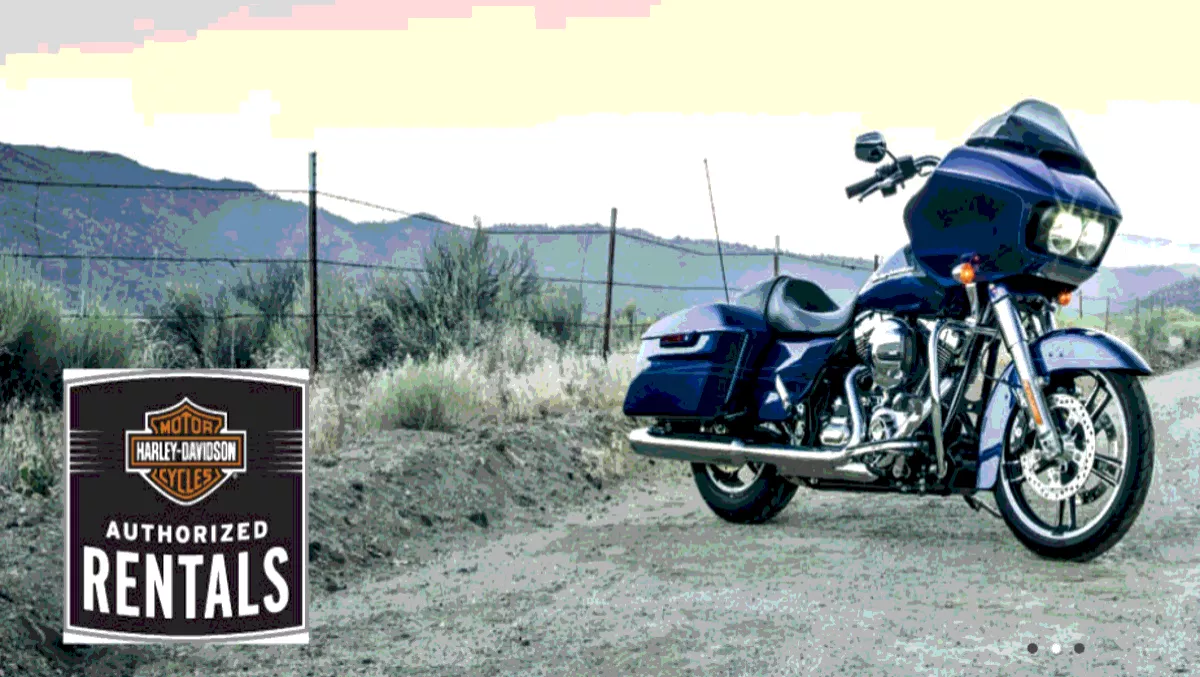 Las Vegas Harley-Davidson deploys Silver Peak SD-WAN solution to drive business growth
FYI, this story is more than a year old
Deploying an SD-WAN solution can be tricky if you're looking for a solution that can accommodate both legacy and newer infrastructure.
At the Harley Davidson branch in Las Vegas, multiple operations such as sales, service, parts, rentals, and retail are carried out.
Jeremy Jami, Las Vegas Harley-Davidson IT head, needed to find a way to centralise the connection at the location into one data center.
"I got complaints about slow bandwidth all the time, and we had a lot of challenges with different stores and connections, speed and reliability between them.
Jami says it could have been done with multiprotocol label switching (MPLS) but it would have taken a lot more budget to get there.
His team went on a search for a more viable solution and stumbled on SD-WAN and in that, they found Silver Peak.
Silver Peak is a leader in broadband and hybrid WAN solutions, serving more than 2,000 customers around the world.
Silver Peak's SD-WAN solution helps businesses lower costs, gain agility and maintain a competitive edge by delivering a reliable experience when connecting users to applications using any combination of transport.
It offers a fully integrated solution that combines high-performance SD-WAN, WAN optimisation, routing and a stateful firewall to turn WAN into a business advantage.
Jami found Silver Peak's Unity Orchestrator solution to be the right fit for what his organisation needed.
The Orchestrator gives visibility into both legacy and cloud applications and gives admin the ability to centrally assign business intent policies.
Some of the other key features include single-screen administration, granular real-time monitoring and historical reporting, and bandwidth cost savings reports.
"They have zero-touch provisioning, we set up Orchestrator, they plug in the boxes, and it works," Jami says
Zero-touch provisioning is a plug-and-play deployment model that enables Unity EdgeConnect to be deployed at a branch office in seconds, automatically connecting with other Silver Peak instances in the data center, other branches, or in cloud Infrastructure-as-a-Service (IaaS) with the likes of Amazon, Microsoft Azure and VMware's vCloud Air
"We're one of the top dealerships in Harley Davidson, and we have Silver Peak boxes at each of them and are using DSL lines in getting probably 30 to 40 times the performance out of them," Jami says.
Another feature that was important for him in making his decision was the business intent policies.
Silver Peak enables network managers to define business intent overlays — logical or virtual WAN overlays that reflect application quality of service requirements relevant to the business.
EdgeConnect maps applications to the appropriate business intent overlay which enables the SD-WAN to optimize routing decisions – automatically.
EdgeConnect continuously monitors bonded tunnels and physical WAN links, factoring real-time data about delay, jitter and packet loss to make intelligent routing decisions.
A Silver Peak SD-WAN solution learns and adapts to optimise and dynamically change paths if necessary based on actual performance with no application disruption.
"With the concept of business intent overlays, I can throw more bandwidth at different departments if it's needed for certain applications," explains Jami.
"Bottom lines is I haven't had these slow Internet discussions in a while.
"We'll see probably $150,000 savings, we'll get to the point where all of our legacy connections for managing the connections of those MPLS lines will go away," he says.
"My day is pretty chill right now seeing that my SD-WAN is flawless - I just sit on bikes all day.
To get an insider view at the process, take a look at this video.