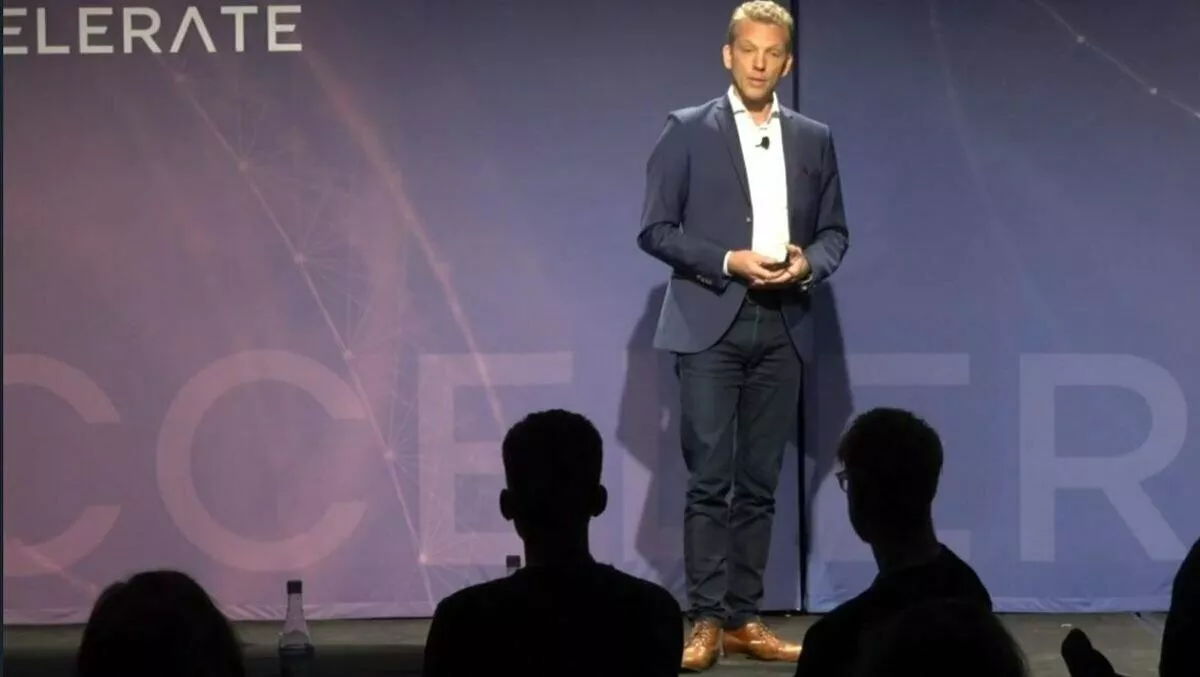 LEGO's journey through digital innovation and beyond
Thu, 26th Sep 2019
FYI, this story is more than a year old
LEGO is a brand that many may associate with brightly coloured plastic bricks and technical models. As one of the 500 most valuable brands in the world, the company's global success didn't come without struggles.
At the core of its organisation, LEGO is a business that has conquered the shifting world and embraced digitisation for its own business and its customers.
David Gram is a LEGO ventures partner and intrapreneur. As a self-confessed business disruptor, Gram must balance that with politics and diplomacy to drive change.
He spoke at Accelerate DX in Auckland today, about how LEGO recovered from the brink of collapse thanks to its renewed approach to digital innovation.
Digital innovation wasn't always a priority for LEGO. Through the 70s and 80s, the brand became a truly global success, but the 90s spelt trouble. In 2003, the company almost went bankrupt after investing too much into areas it didn't understand. What's more, customers lost sight of the brand.
LEGO needed to a look at what it was doing, and why it was doing it. It needed to have a clear mission. It needed to be LEGO, but not in a way it had ever been seen before, says Gram.
Along the way, the company learned the lesson that bricks were not obsolete – there was hope for the company. LEGO'S modern products remained just as compatible with products delivered in the 80s. Now, LEGO bricks are seen as investment assets.
With the wisdom to take a new approach, LEGO launched its Future Lab back in 2012. A core part of the lab's philosophy was to think big but start small.
Agile methodology and innovation teams now play a key part of this – a multidisciplinary team and a skeleton structure that draws on experienced staff on demand when they are needed are part of the process.
"Radical is the new normal. Lifecycles are getting shorter and shorter. There's no time to catch up. All companies need to experiment and understand these things," says Gram.
It's not all about disruption in teams and products, it's also about how to lead change, particularly as 3D printing, virtual reality, the internet, and technology started to shape consumers and children.
Despite initial feedback from parents that it would not be a good idea to bring digital innovation into the practical, physical building block, LEGO realised that such innovation needed to happen.
The company went straight to the ultimate consumer – the children. Through market research it was clear that children love to play with bricks, but they also love using the internet and technologies. Integrating all three of these made sense – but how could LEGO test ideas without wasting time and resources?
The company uses a system called 'pretotyping' to test ideas quickly. Pretotyping is essentially the ideas and development of a non-working product and taking it to potential users, rather than waiting months or years on a working prototype.
Gram says such a method is a quick way of creating a learning cycle and getting the best ideas to market.
"So let's take some basic bricks and match them with modern devices, like the iPad and iPhone," says Gram.
In 2011, the company created its first integration between LEGO bricks and a digital game called Life of George. In order to see photos George had taken, users had to build the items he George built and take a photo of their own creations with their phone. Gram says it was a popular drinking game amongst university students.
Another venture, LEGO Fusion, was released in 2014. It matched builds with virtual games, a bit like Sim City. Gram says it was the third most creative game with parents because players we constantly rebuilding models.
Gram says the success of these games helped to prove that there's a balance between technology and creativity. Today, plenty of LEGO apps now blend technology and play.
Gram has helped to build LEGO's strategic corporate venture programme, and now he helps to generate long term strategic value for the company.
One of those partners is Emmet.ai, which uses artificial intelligence to transform LEGO and its fans into something more – what's called a master builder.
The company attracted the attention of IBM because of its innovative use of artificial intelligence. The app, currently in beta, uses AI visual recognition.
can identify pictures of objects or people, translate that into a LEGO model and allow users to build it using their existing LEGO collections. It can also help users transform themselves into LEGO mini figures.
LEGO's journey into digital innovation leverages its ecosystem of customers, partners, and agile methodologies. As one of the 500 most valuable companies in the world, the strategy is clearly working.
*LEGO is ranked the 303rd most valuable brands according to the Brand Finance Global Finance 2019 report.