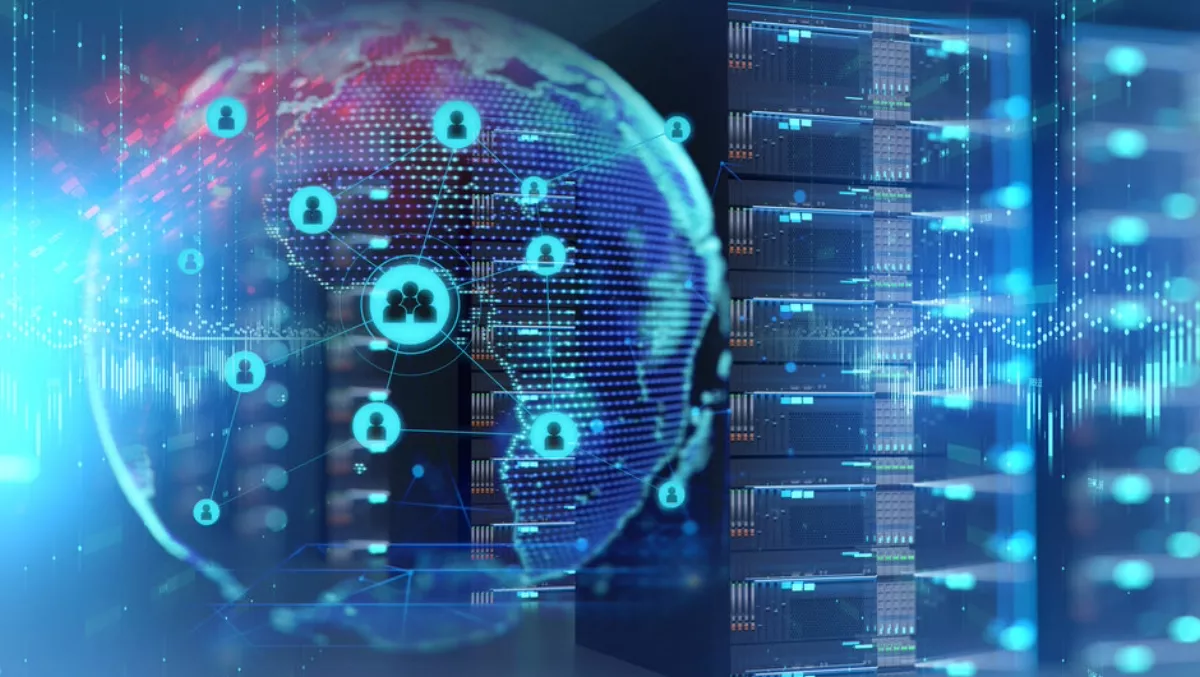 Lifecycle Service Orchestration ramps up in APAC
FYI, this story is more than a year old
It takes only a couple of mouse clicks to list a vintage lamp for sale on eBay, or to buy some shoes on Amazon.com, to set up an equities trading account at Credit Suisse. The entire process takes minutes, at most. Yet when it comes to provisioning new broadband connectivity services, the process takes weeks or perhaps months, often requiring human intervention to plug in a copper or fibre-optic cable, flip switches, configure routers via a command-line interface, set up billing, determine service-level agreements (SLAs). And that's only the start of it.
It's time for the provisioning of 21st-century data services to enter, well, the 21st century. That's starting to happen, and a key geography for faster-provisioning services is Asia Pacific, where APAC carriers are beginning to embrace the concept of Lifecycle Service Orchestration in the wholesale and interconnect markets.
Lifecycle Service Orchestration (LSO) is an initiative of the MEF which defines a range of automation as part of LSO's capabilities: Fulfilment, Control, Performance, Assurance, Usage and Analytics. The idea is that telecommunications services will be orchestrated among all the participating players in the value chain, including service providers, operators, enterprises, and even end-user subscribers. The result: coordinated end-to-end management and control, which will dramatically decrease the time to establish and modify the characteristics of the service, but also ensure quality and security end-to-end.
Strong vision – and it's going to be big. According to the Rayno Report in March 2015, the LSO market is going to be large – $2.75 billion by 2019. "But more importantly, it will be very strategic."
The report, entitled, "Service Provider Lifecycle Service Orchestration (LSO) Overview and Market Forecast," continues, "The providers that can deliver more flexible and agile services will be perceived as the leaders. In addition, a move to LSO platforms will improve business workflow and operations efficiencies. Many service providers and software companies are betting their futures on it. The move to this services model may prove to be 'table stakes' for the service providers of the future."
In a presentation at Mobile World Congress in Barcelona, Rayno Report founder R. Scott Raynovich said that LSO is clearly more than just a buzzword, but also a real market prospect.
"To take one of the top items on the service providers' wish list, LSO would enable you to set up a simple self-service customer portal that allows the customer to specify the network service they want, without any knowledge of the network or the technology needed to deliver it. And the service comes online within minutes, automatically, without any interaction with Customer Services or the technical team."
Raynovich continued, "The bottom line? Global operators told us that they need this stuff. Our research shows that spending is already starting to ramp, and service providers could migrate between 20% and 50% of their OSS spending to the LSO market over the next five years."
That brings us to APAC. Shahar Steiff, AVP of Hong Kong-based PCCW Global, "APAC is notorious for building value through partnership. LSO is a key enabler."
Steiff explained that PCCW Global is currently enhancing its own network to support LSO-like automation and service. "PCCW Global is committed, though, to adopt LSO standards when they become available, as inter-carrier services are a significant element of our portfolio," he said, adding, "PCCW Global is also very active in multiple organisations, MEF included, who contribute towards the realisation of automated inter-carrier services. Inter-carrier services is a multi-billion USD market today. Its automation through LSO will further increase its value."
Even while LSO technology and standards continue to mature, one of the largest players in APAC is not waiting. Telstra already offers self-provisioned dynamic network services to its customers through Telstra's PEN Platform. PEN employs Software Defined Networking (SDN) to enable on-demand connectivity and bandwidth. Initially offered in 2013 for Ethernet services, Telstra recently announced that PEN has been extended to the optical layer, enabling on-demand high-bandwidth provisioning up to 100 Gbps. This optical transport SDN capability is enabled by Infinera's Open Transport Switch (OTS) and Intelligent Transport Network.
As Stu Elby, senior vice president, Cloud network strategy and technology at Infinera noted, "The production deployment of the Infinera Open Transport Switch to support this innovative new service demonstrates how an open networking approach, combined with a DevOps model, reduces time to market for new services." Infinera is also in the process of extending SDN control capabilities to its Packet Switching Module (PXM), which enables MEF Ethernet services to be provisioned directly on an Infinera transport network. This level of full dynamic SDN control of packet optical networks is a key enabler for service providers to actually deliver on the promises of LSO automation.
Telin Singapore has been developing SDN, NFV with LSO to connect between Telin Singapore Data Center 1, Singapore Data Center 2 and coming soon Singapore Data Center 3. The strategy provides network SLA starting from network planning, fulfilment and assurance to provide bandwidth on demand and cost efficiency between data center traffic across multi data centers in Singapore.
CENX is a Lifecycle Service Orchestration vendor whose software solutions automate the fulfilment and assurance of data connectivity services, bridging legacy physical networks and new virtualised networks. CENX site the APAC region as at the forefront of technology adoption in order to meet its population's explosive demand for data connectivity.
Chris Purdy, CTO of CENX said "We are seeing high demand from APAC operators for LSO solutions given their early adoption of NFV and the competitive marketplace that places high value on on-demand connectivity and real-time service assurance. They have been quick to recognise the inherent challenges of a dynamic NFV infrastructure and the need for LSO tools to manage network operations holistically."
"Furthermore, operators are able to put the power of LSO into the hands of their own enterprise and data center customers. Using a self-service portal, customers are able to order and provision reliable high-performance connectivity on-demand, and also monitor whether they are receiving the contracted service quality," added Purdy. "That translates to satisfied and loyal customers for the operator."
Another key player in the APAC region is Wedge Networks, which offers Security-as-a-Service through its NFV-based product family, Cloud Network Defense.
According to Dr. Hongwen Zhang, founder and CEO of Wedge, "APAC is a fast-growing market, and service providers are well ahead in their desire to move to a modern model that suits the new network paradigm. In APAC, the industry is moving to a more modern world in which services can be instantly delivered and managed, regardless of the network and regardless of the service provider. LSO is key enabler of this modern world and the transition to SDN and NFV."
Zhang continued, "Service providers need to quickly provision, launch, and manage dynamic services to meet customer demand. Of course security is of utmost importance. It is impossible to deliver security using the old network paradigm as most security companies continue to do - fighting individual battles on the devices themselves or at individual gateways will no longer work. Next generation network and cloud architectures present a new opportunity to get security right; to truly embed it in the infrastructure as a flexible, highly available, orchestrated service.
A few mouse clicks to purchase a vintage lamp. A few clicks to set up online financial services. A few clicks, someday soon, to provision high-speed interconnects to link business locations from Singapore to Seoul to Sydney to Shanghai to Ho Chi Minh City with no human intervention, no truck rolls, no month-long delays before the circuits light up. It's a compelling vision — and a multi-billion-dollar market.
Related stories
Top stories