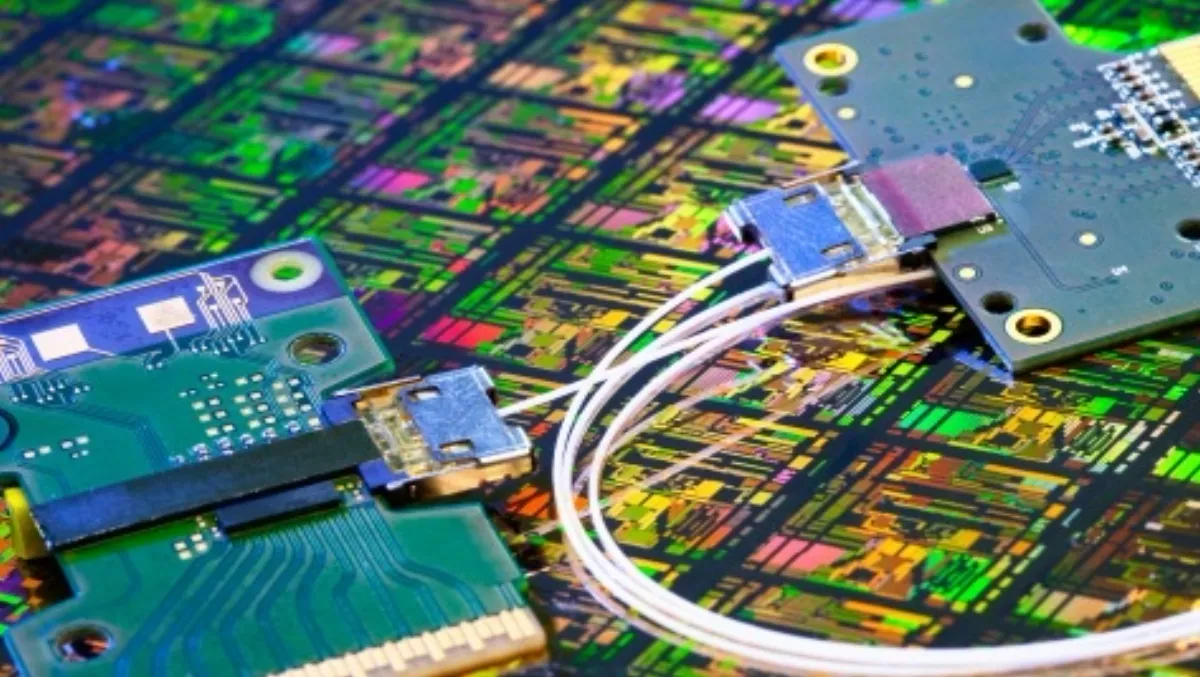 Light beams to replace electronic signals for supercomputers
By Catherine Knowles,
Tue 18 Nov 2014
FYI, this story is more than a year old
Intel Labs has created the first silicon based optical data connection prototype with integrated lasers, known as the 50Gbps Silicon Photonics Link, advancing the replacement of electronic signals with light beams to carry data.
Currently, at 50 billion bits per second (50Gbps), the link can move data faster than copper technology, and researchers are moving towards even faster speeds and increasing the number of lasers per chip.
Due to signal degradation, copper technology has a limited maximum length. With this prototype, these connections can be replaced with optical fibres and cover longer distances.
Intel says telecommunications and other applications already use lasers to transmit information, but current technologies for PC applications are still expensive and bulky.
The 50Gbps link uses light beams from low cost and easy to make silicon as opposed to exotic materials such as gallium arsenide, Intel says.
"This achievement of the world's first 50Gbps silicon photonics link with integrated hybrid silicon lasers marks a significant achievement in our long term vision of 'siliconizing' photonics and bringing high bandwidth, low cost optical communications in and around future PCs, servers, and consumer devices" says Justin Rattner, Intel Labs, chief technology officer and director.
The transmitter chip is composed of four lasers, with light beams that travel into an optical modulator which encodes data into them at 12.5Gpbs. Both chips are made with low-cost manufacturing techniques similar to those used in the semiconductor industry.
Using Hybrid Silicon Laser technology, this could revolutionise computer design, dramatically increase performance, and save energy, Intel says.
It is said this technology could drive computer makers to rethink traditional system design and move from notebooks to supercomputers.
Intel says businesses with server farms or datacentres could eliminate performance bottlenecks and reduce operational costs through replacing cables with one optical fibre, saving space and energy.
Intel says this is the result of a multi-year silicon photonics research agenda and will allow Intel researchers to test new ideas and continue to develop technologies that transmit data over optical fibres.