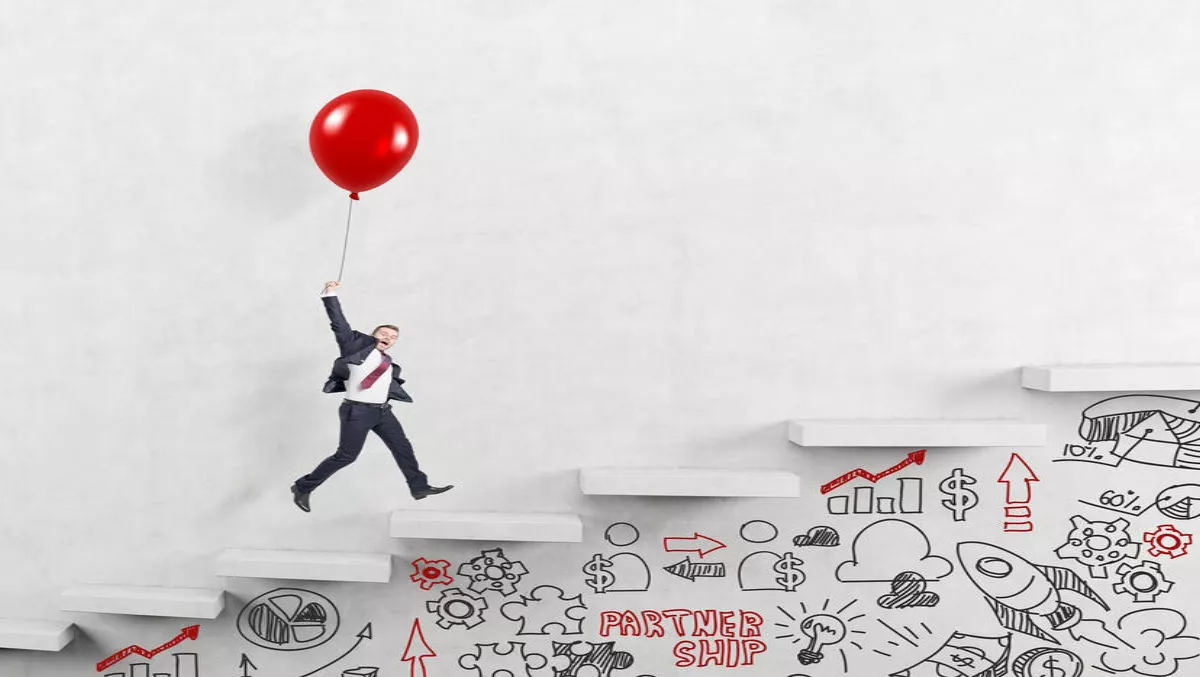 LinkedIn buy out: What are the experts saying?
Tue, 14th Jun 2016
FYI, this story is more than a year old
Microsoft's colossal purchase of LinkedIn for $26.2 billion has been the talk of the tech world this morning, so what are the experts saying?
IMD business school professor Mike Wade, director of the Center for Digital Business Transformation, and IMD and Cisco Initiative, says Microsoft has made a great move
"First, LinkedIn is undervalued. Even paying a 48% mark-up on the current stock price, Microsoft is still buying LinkedIn at less than its value on January 1st, 2016. The markets have been hammering LinkedIn for not maintaining growth numbers in users and revenues. These criticisms are justified. LinkedIn has only recently woken up to leverage its massive network and move beyond being just a job search site. Microsoft will hopefully be able to better leverage LinkedIn's impressive 400 million members.
"Second, Microsoft was sitting on more than $100 Billion in cash and short-term investments. That's a big weight on its balance sheet and the pressure to spend it or issue a special dividend, as it has done in the past, was mounting. Better to spend it than to lose it!
"Third, it strengthens Microsoft's position in the enterprise market segment. It makes little sense for Microsoft to invest in a consumer social media site like Snapchat when its core focus is on the enterprise space. Microsoft has been talking about building its social presence for some time. Its purchase of Yammer has not quite gone far enough. This acquisition will give it some social media street cred.
"Fourth, LinkedIn is well aligned with Microsoft's Dynamics Cloud business. Imagine the potent combination of Microsoft Dynamics and LinkedIn Sales Navigator? This acquisition is a direct challenge to the CRM market leader, Salesforce.
"Fifth, LinkedIn is strong on Mobile, where Microsoft continues to be weak, despite multiple attempts to grow. 60% of LinkedIn's traffic originates from a mobile device. Microsoft could build on this core strength and adapt it to its other enterprise assets, such as Office 365."
Mark Skilton, professor of practice at the Information Systems - Management Group at Warwick Business School, says it make sense
"The acquisition makes sense in respect of Microsoft's link with enterprise in its cloud platform and portfolio of enterprise business services, it will help Microsoft build out its enterprise services capabilities.
"The long running rumours of LinkedIn not being able to develop any new growth strategies, with its net income falling year on year from 2011, have finally come home to roost with the Microsoft acquisition of $26bn in cash.
"LinkedIn has grown a user base of 106 million active users, but compared to 310 million active Twitter users and the mighty 1.65 billion Facebook monthly users, LinkedIn has never managed to grow its commercial services in what could have been a strong enterprise market.
"LinkedIn makes two thirds of its income from talent solutions in recruiting and job market services that define it and the remainder in selling marketing solutions and premium subscriptions. It has remained the website to go to for professional networking."
Todd Thibodeaux, president and CEO, CompTIA
​"It's certainly an interesting and unexpected move. At least on the surface, it would appear to be a play to market existing Microsoft offerings – Office 365 and Dynamics, for example – to the core business community of LinkedIn. But what it also seems to cement is a group of three major players including Microsoft, Facebook and Google coalescing around AI, social networks and virtual reality as their potential future.
Shyam Oza, senior product manager at AvePoint
"For many people, the acquisition of LinkedIn by Microsoft sounds like a bad bet or something as elementary as a data 'land grab'. I think the issue is that many analysts and commentators are far too out of touch with the industry and its direction.
"Microsoft has access to billions of users and gathers telemetry on everything they do from how many items they pin to the task bar in Windows to how long they spend on a VOIP call on Skype. Microsoft doesn't need data and it doesn't need subscribers via LinkedIn. Microsoft is taking a defensive posture against Box, Jive, Slack, and Google by securing themselves in Enterprise Social.
"They now control the largest professional social network in the world and by offering enterprises the ability to have a seamless internal and external social network, they have taken steps to block out some of the recent threats to their title.
"If the others want to play this game, they now have to play by Microsoft's rules and use their platform/APIs, or take a very high risk high cost chance and build/expand their social capabilities.
"I also think Microsoft has learned a lot after their Yammer acquisition and will be treating this more like their Skype purchase. The end user side will remain unchanged while backend integration will be king."