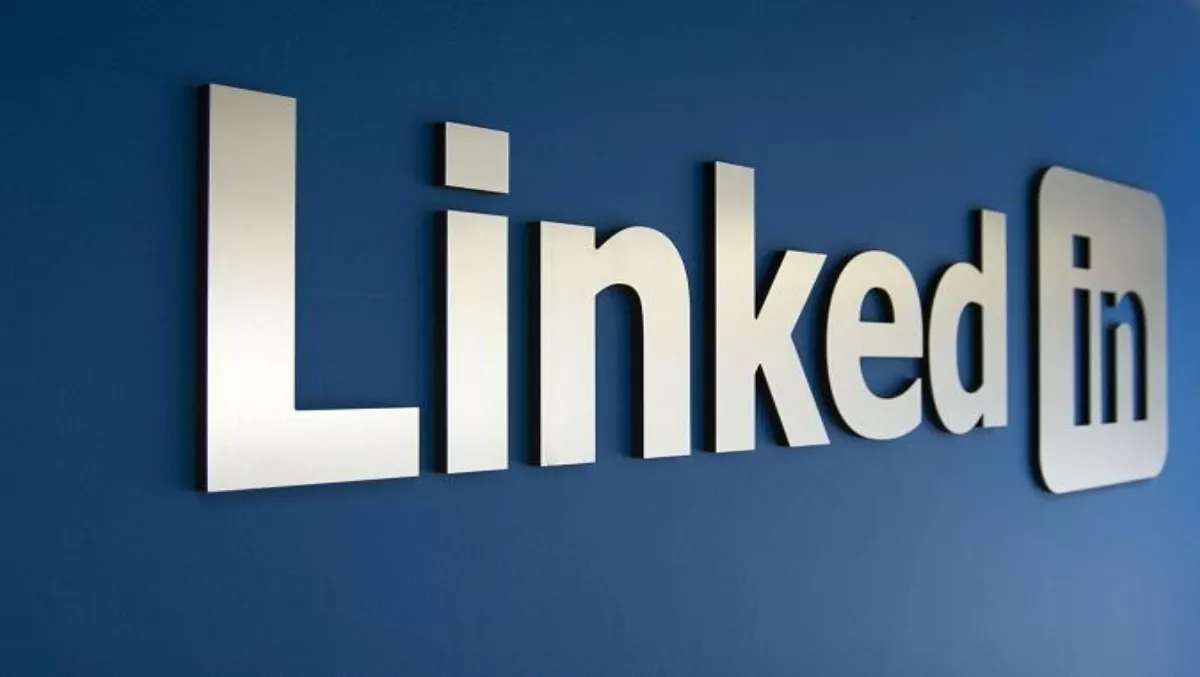 LinkedIn hits one million NZ members
FYI, this story is more than a year old
LinkedIn, the world's largest online professional network, with over 259 million members globally, today announced it has reached one million members in New Zealand.
Now in its tenth year of operation, LinkedIn attracts more than two new members every second globally.
"Every day our New Zealand members are leveraging all aspects of LinkedIn to be more productive and successful in their careers", says Cliff Rosenberg, MD, LinkedIn New Zealand, Australia and South East Asia.
"From following Influencers to gain business insights, leveraging their networks to make new business connections, or simply finding their dream jobs, LinkedIn has become the go-to source for professionals and we couldn't be more thrilled to see such an impressive number of New Zealanders using the platform."
Interesting facts about New Zealand's LinkedIn members:
· LinkedIn members in New Zealand have on average 10.8 years of work experience
· In the home of adventure sports, there are 14 bungee jumping specialists
· 391 New Zealand members have a profession that is in some way related to Rugby
· In an interesting sign of the times, there are only 41 sheep farmers; however 932 members have "wine" in their job title
· 17 members mention The Lord of The Rings on their profile; however there are only two Hobbits on LinkedIn in New Zealand
Kiwi Linda Coles (Speaker, Author, Trainer and Content Creator at Blue Banana) was one of the first of over 300 global leaders to be chosen as a LinkedIn Influencer.
Since the launch a year ago, she has amassed a following of over 95,000 professionals from around the world, with LinkedIn's Influencer program allowing members to receive insights, information and advice from some of the world's best in their field.
"It's humbling to be part of such a successful program and to be amongst thought leaders across so many areas of expertise", Coles says.
"Being a LinkedIn Influencer has given me the opportunity to share my experiences with professionals on a global scale.
"It's great to be able to engage with people from around the world and receive instant feedback. The knowledge that I'm helping likeminded professionals achieve their career goals is very rewarding."
New Zealand companies have developed a strong appetite for using LinkedIn to hire, market and sell according to the study.
Companies such as ASB Bank, Fisher and Paykel, NZ Post, Vodafone, and Xero are using LinkedIn to find the best talent from across the globe,  leveraging their networks to find new sales prospects and generate warm introductions.
Top 3 employers of LinkedIn members:
1. The University of Auckland
2. Fonterra
3. Telecom New Zealand
Top 3 companies New Zealanders follow on LinkedIn (excluding current employees):
1. Air New Zealand
2. Fonterra
3. Telecom New Zealand
Top 3 endorsed skills for New Zealand LinkedIn Members:
1. Management
2. Customer Service
3. Microsoft Office
Top 3 Universities attended by New Zealand LinkedIn members:
1. University of Auckland
2. Massey University
3. Victoria University of Wellington
Related stories
Top stories